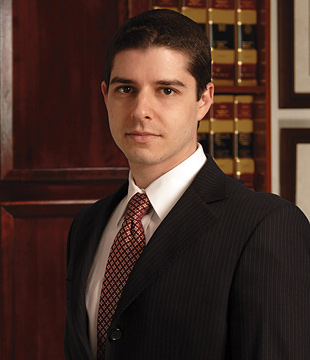 At the law offices of Gordon & Partners, we are proud to announce that our very own Adam Werner has been selected as one of the Top 100 Injured Workers Attorneys by the Workers Injury Law & Advocacy Group (WILG).
The workers injury law and advocacy groups top injured workers attorney program is by invitation only and is a professional recognition program comprised of Americas leading lawyers representing injured workers.
Adam has been an integral part of the team of attorneys at Gordon & Partners for several years. He is an experienced litigator and serves as a lead attorney for the firms workers compensation division. To learn more about Adam, visit his profile page.
WILGs mission is to help the millions of workers who suffer the consequences of work-related injuries or occupational illnesses find legal assistance to obtain medical care and other relief provided under workers compensation programs.
If you or someone you know has been injured on the job, a workers compensation attorney at Gordon & Donor can help you fight for your rights.
Call our firm at 1 (855) 722-2552 or fill out the Free Case Evaluation form on this page to schedule a free review of your claim.