3M PFAS Lawsuit

Research has shown per- and polyfluoroalkyl substances (PFAS) can increase the risk for cancer and many other health problems, from autoimmune disease and infertility to blood disorders and thyroid dysfunction.
If you have cancer or another health problem linked to these toxic substances, it is important to discuss the issue with a licensed attorney. You may be eligible to pursue a PFAS lawsuit to seek compensation for medical bills and other damages. At Gordon & Partners, there are no upfront fees for our services and the initial consultation with a defective products lawyer is free and carries no obligation to hire us.
Our firm has recovered hundreds of millions in compensation on behalf of our clients, including millions from large corporations. We have the resources and experience to take on the powerful companies that produce PFAS and put public health at risk. Partner Steven Calamusa has worked on cases involving companies like Ford, Mercedes-Benz and Chrysler-Dodge-Jeep and has been recognized as one of the top 100 attorneys in Florida.
We do not get paid unless you get paid. There is no risk in contacting us to see if we can help.
Gordon & Partners. Legal help when you need it. 1 (855) 722-2552
Benefits of Working with Our Firm
Injury victims who hire a lawyer often recover more compensation than those who do not, particularly in complex cases, such as those involving defective products. We know how to take on powerful corporations looking to avoid accountability.
We have the resources to thoroughly investigate and build a robust case. We could consult medical experts and other industry experts to help prove your case and establish the value of the damages you suffered.
We also have a proven track record of success in helping injury victims. Over more than 25 years, we have obtained millions in compensation.
Review some testimonials from our satisfied clients.
Do I Have a Valid Case?
Our licensed attorneys are here to discuss this with you in a free, no-obligation legal consultation. There are many factors we must consider about your eligibility to file a lawsuit.
One of the most important is whether your illness can be linked to exposure to PFAS. These chemicals are used in a wide variety of products and can also contaminate tap water. In fact, most people in the U.S. have been exposed to PFAS and these chemicals are in their blood, according to the Agency for Toxic Substances and Disease Registry.
Manufacturing of these chemicals can easily contaminate local groundwater because these chemicals are water soluble. There are numerous municipal water supplies around the country that are contaminated with PFAS.
If you live near a factory that produces these substances or have used products that are known to contain PFAS, your health issues may be linked to your exposure.
Products Containing PFAS
Products that may have been made with these chemicals include:
Stain-resistant carpet or furniture
Non-stick cookware
Microwave popcorn bags
Takeout packaging
Ski wax
Firefighting foams
Durable water repellent coating
Stain protectors that are sprayed on
Pesticides
Chrome metal plating
Ink
Certain parts of color printers and copy machines
Personal care products
PFAS are often referred to as "forever chemicals" because they do not break down and may accumulate in our bodies over time. In other words, they could contaminate our environment forever.
Health Issues Linked to PFAS
There are many health problems that may be linked to PFAS that may be found in consumer products and drinking water, including:
Liver damage
Blood disorders
Pregnancy complications, such as pre-eclampsia
Infertility
Decreased vaccine response in children
Decrease in infant birth weight
Developmental disabilities
Mental impairments
Ulcerative colitis
Kidney degeneration
Disruption of hormones, like estrogen
Kidney cancer
Testicular cancer
Higher risk of developing high cholesterol
Our lawyers would need to prove you were exposed to PFAS in some way and link this exposure to your medical issues. We would likely also need to show the company that produced the product or contaminated your drinking water was negligent in protecting the public.
At Gordon & Partners, there are no upfront fees – we do not get paid unless you get paid.
Have questions about a PFAS lawsuit? Call today. 1 (855) 722-2552
What Could My Claim Be Worth?
The purpose of a product liability/defective product lawsuit is to pursue compensation for the damages you suffered.
Often, a large portion of the damages we pursue are medical expenses related to treatment of injuries caused by the product in question. This may include the cost of radiation or chemotherapy for cancer treatment, or the cost of surgery to remove cancerous tumors.
Our attorneys may be able to obtain compensation for past treatment expenses along with the estimated cost of future treatment after the legal process concludes.
Other damages that may be available include:
Pain and suffering
Lost enjoyment of life if your health issues limit your ability to engage in activities you once enjoyed
Lost companionship
Lost wages if you miss time at work due to your illness
Lost earning capacity if your future earning capacity is affected by your health issues
At Gordon & Partners, we are committed to pursuing maximum compensation for your claim. We know compensation cannot change what happened, but it can help victims deal with the damages they have suffered.
Research on the Health Risks of PFAS
Although PFAS have not been officially labeled as carcinogens – the International Agency for Research on Cancer labeled these as possibly carcinogenic – more and more research links PFAS and an increased risk of cancer and other health issues.
One of the largest epidemiology studies of these compounds was done in 2005 during a class action lawsuit against DuPont, one of the largest producers of PFAS in the nation. A panel of three epidemiologists evaluated the available scientific evidence and found a probable link between the following conditions and long-term exposure to these chemicals:
Kidney cancer
Testicular cancer
Ulcerative colitis
Thyroid disease
Hypercholesterolemia
Pregnancy-induced hypertension
Other studies of humans and rodents have reached similar conclusions. For example, a study published in 2013 in Environmental Health Perspectives found that higher levels of perfluorooctanoic acid (PFOA), a type of PFAS, could be associated with testicular, kidney, prostate and ovarian cancers and non-Hodgkin lymphoma.
The goal of the study was to investigate the relationship between PFOA exposure and cancer in residents living near DuPont's Teflon-manufacturing plant in Parkersburg, West Virginia. Researchers reviewed 18 cancers that were diagnosed between 1996 and 2005.
Studies have also been published about PFAS suppressing the response to vaccines. For example, a study published in the Journal of the American Medical Association in 2012 found elevated exposure to perfluorinated compounds was linked with lower vaccine response from immunizations children received between five and seven years of age.
Gordon & Partners is prepared to carefully research links between PFAS and your medical condition to help build a strong case.
Need legal help or have questions? Give us a call today. 1 (855) 722-2552
Companies That Produce PFAS Compounds
Two of the most common PFAS compounds are perfluorooctanoic acid and perfluorooctane sulfonate (PFOS). These are eight companies that produce most of these, including:
3M
DuPont
Daikin
Solvay Solexis
3M is the only company producing PFOS in the nation. Selling these compounds and other PFAS has made 3M a lot of money. Each year, the sale of water and stain repellents brings in approximately one billion. These companies have an interest in continuing to use these chemicals, even though there are links to serious health complications.
There is also a secondary market for PFAS to be used in emulsifiers you find in spray-on coatings, paints, polishes and lubricants. Sales of products with these items amount to nearly $100 million annually.
While the production and use of PFAS has declined since 2002, and PFAS blood levels have also declined, these chemicals are still out there. Many people who were exposed years ago may only now be experiencing health problems.
Lawsuits That Have Already Been Filed
3M, Daikin America, Inc. and DuPont have paid out millions to settle lawsuits related to PFAS chemicals, including lawsuits over contaminated drinking water and cancer.
$850 Million Settlement With the State of Minnesota – In 2018, Minnesota settled its lawsuit against 3M over contamination of drinking water and natural resources in the southeast metro area of the Twin Cities for a total of $850 million. $720 million will be invested in drinking water and natural resource projects.
$921 Million Settlement of 3,500 Lawsuits Over Illnesses From C-8 – In 2017, DuPont and spin-off company Chemours Co. agreed to pay $921 million to settle about 3,500 lawsuits over health issues linked to the chemical C-8, which is used when manufacturing Teflon. Hundreds of thousands of pounds of C-8 was dumped into the Ohio River and got into the drinking water of 70,000 residents. The lawsuits included 270 claims of kidney or testicular cancer, 1,300 claims of thyroid disease and 30 wrongful death claims.
$4 Million Settlement of Lawsuit Over Chemicals Used in Production Process ­– The West Morgan-East Lawrence Water Authority settled a PFAS lawsuit with Daikin for $4 million. The lawsuit was about a health advisory over contaminated drinking water. Daikin was accused of dumping chemicals into the Tennessee River.
Discuss Your Potential PFAS Lawsuit in a Free Consultation
Our experienced injury lawyers know you may have many questions about your potential case, including what it may be worth, how we may be able to help and our fees.
That is why it is so important to schedule a free initial consultation if you have reason to believe you have a valid case. There is no risk to you because there is no obligation to hire our firm.
If you have a case and want to hire retain our services, there are no upfront costs and no fees while we work on your case. We do not get paid for representing you unless you receive compensation.
You can reach us by phone, live chat or Free Case Evaluation form. Our main office is located at 4114 Northlake Blvd, just off the exit from I-95 and just 10 minutes from Palm Beach Gardens Medical Center. We also have offices in Stuart and Plantation.
Gordon & Partners. Local. Licensed. Lawyers. Ph: 1 (855) 722-2552.
Reviews
Defective Products News
Live Chat Now
Featured Attorney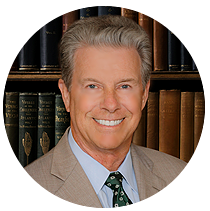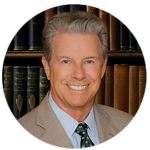 Robert E. Gordon
Robert E. Gordon is a personal injury attorney and founding member of the law Offices of Gordon & Partners. He is a strong advocate in fighting for the injured.
Read more