Hurricane Lawyers
In the aftermath of a hurricane, homeowners and business owners are often left picking up the pieces while trying to navigate the often-confusing process of filing hurricane insurance claims. If you are struggling with an insurance company that has unfairly ignored, delayed, diminished or denied your claim, our hurricane lawyers can help. We have handled many hurricane damage claims and can help you pursue the compensation you are owed.
If a hurricane damaged your home, condo or business, contact Gordon & Partners today for a free, no obligation consultation to learn more about your rights as a policyholder. We do not get paid unless we recover compensation for you.
Call 1 (855) 722-2552 now for a free consultation.
Homeowners' Insurance Claims
One of the most complicated parts of filing a hurricane insurance claim is knowing what is covered by your policy. Hurricanes can bring strong winds and heavy rain, which can damage buildings and structures as well as personal property inside a home. Knowing what is covered in your policy is important for making sure you are receiving the payment you are owed.
A typical homeowners' insurance policy will cover damage to the home and any of the contents inside the home. Most also provide coverage for:
Debris removal
Increased costs associated with bringing your home up to code
Additional living expenses, which can include staying in a hotel or rental property while the damaged property is being repaired
However, there are some circumstances, such as storm water damage and windstorm damage in certain areas, that are not covered under a traditional homeowners' insurance policy and must be purchased separately.
Our hurricane lawyers will review the details of your policy to help you determine what is covered under your policy. We will also help protect your rights when filing an insurance claim to help make sure you are paid the compensation you are owed.
You have already been the victim of a hurricane, we will work to help make sure you are not a victim of your homeowner's insurance.
Condo Owners' Insurance Claims
Damage to a condo after a hurricane can be complicated, as two insurance policies are often involved.
The individual condo owner's policy will cover from "the paint in," including any contents within the condo. It may also cover additional living expenses if you had to stay outside of your home while the condo was damaged.
The condo association's insurance on the other hand will cover the common elements of the condo, such as the drywall, roof and other structural elements. There may also be an additional flood insurance policy.
Our hurricane attorneys can help both individual condo owners and condo associations make sure their insurance claims are being handled appropriately and that they are receiving the compensation they are owed. Whether your insurance company is ignoring or delaying your claim, refusing to pay the right amount, or attempting to argue that your claim is not covered, we can help.
We have decades of experience standing up for property owners against large insurance companies and will work to help you obtain the compensation your claim deserves. Schedule a free, no obligation consultation today. Because we work on a contingency fee, we charge no fees unless we recover compensation for your claim.
Complete a Free Case Evaluation form for help with
your homeowners' or condo insurance claim.
Business Insurance Claims After a Hurricane
Business owners face unique challenges after a hurricane. Not only will a business likely suffer damage to its buildings, computers, furniture and other material items, but it will also likely experience loss of income and customers. After a storm, your business may not be able to operate for days, weeks or even months.
For this reason, business insurance will typically cover structural damage to a building, damage to personal property and lost income. However, accurately calculating these losses can be complicated. It is best to work with a trusted hurricane insurance lawyer to make sure you have included all your losses in your hurricane insurance claim.
We will work directly with your accountant and other experts to accurately present your claim. We will also cross-examine the insurance company's estimation of your losses to make sure you are receiving payment that fully covers your losses.
Your business if your livelihood, and we will do everything we can to help you get the money you need to get your business up and running again. We know that insurance companies will do anything they can to limit their payments on claims, which is why we are committed to fighting for our clients to help make sure they receive the compensation they are owed. We have the resources and skills to take on the insurance company on your behalf. We will:
Work with you and your team to create an inventory of the items and parts of your building that were damaged
Accurately value the financial losses you have incurred from not being able to open your doors, from lost consumers and interruptions to your business
Make sure your hurricane damage claim is complete, accurate and presented correctly or the insurance company
Negotiate with the insurance company on your behalf
If your business was damaged in a hurricane, do not wait to contact us for a free consultation. We will help with your claim at no upfront cost. We only get paid if we recover compensation on your behalf.
Learn more by calling 1 (855) 722-2552 today.
We Will Handle Your Hurricane Damage Claim
All insurance policies are contracts with insurance providers that state that if the policyholder pays monthly premiums, deductibles and other financial requirements, the insurance company will provide payment and reimbursement for certain damages, as outlined in the contract.
However, these contracts are often difficult for policyholders to understand, which can leave many with less payment than their claim is worth. Sometimes, insurance companies may also attempt to unfairly delay, deny or reduce the value of a claim.
Whether your insurance company has acted in bad faith by delaying or trying to deny a valid claim or you are struggling to get the payment you need for your claim, our hurricane lawyers can help. We have decades of experience working with insurance companies on behalf of our clients and will handle the details of your claim for you. We will:
Review every detail of your insurance policy to determine what is covered and the best strategy for presenting your claim to the insurer
Document and determine the value of your damages, down to every detail
Handle all communications and negotiations with the insurance company
Keep you informed every step of the way
Common Hurricane Damage Claims
Hurricanes can leave devastating damage in their paths. Some of the most common reasons for filing hurricane damage claims includes:
Roof damage
Water damage
Structure damage
Damage to personal property
Alternate living expenses
Our hurricane lawyers have years of experience working with insurance companies to help make sure our clients receive the compensation they deserve. We have handled a variety of claims for various types of hurricane damage and will utilize our vast resources to help you obtain the payment you need to recover after a hurricane.
Tips for Filing Hurricane Insurance Claims
To help make sure your hurricane damage claim is complete and accurate, there are several items you should have on-hand and make sure are included with your claim:
Itemized list of items damaged
Estimates to repair damage to your home or business
Receipts for personal property that was damaged
Photographs or video of the damage before and after the storm
Receipts for any out-of-pocket money spent on temporary repairs or alternate living
Unfortunately, no matter how prepared you are when filing a hurricane insurance claim, the insurance company can be difficult to work with and may attempt to deny, delay, diminish or ignore your claim. Our hurricane lawyers can help make sure this does not happen. Contact us today so your claim has the backing of an experienced attorney who will fight to make sure you are receiving everything you are owed from your insurance claim.
Click to contact Gordon & Partners for help with your claim.
Contact Our Hurricane Lawyers
If you are struggling with a hurricane insurance claim after a hurricane, do not wait to contact the trusted hurricane lawyers at Gordon & Partners. We are committed to helping those who have suffered damage from a hurricane obtain the compensation they need to move on with their lives.
We offer free consultations and will cover all costs associated with investigating, preparing and presenting your claim. We charge no fees unless we are successful in obtaining compensation for your claim.
Call 1 (855) 722-2552 or complete a Free Case Evaluation form today.
Further Resources



Testimonials
To Scott Fischer & the Gordon & Partners staff,

It's not often enough where you [have] the experience of dealing with a staff such as Gordon & Partners. My experience has been more than pleasurable dealing with a professional…
Many thanks from both Gerry & I to everyone who worked on both our cases.
Special thanks to Wally, Bob & Emily & the rest of the team members who did such an excellent job on our cases. Each time our mouths dropped to the floor when we saw our…
We cannot express the gratitude we have for the quality of service received from Chris Calamusa, representing your firm. Exceptional is an understatement. We are very impressed with the depth of his knowledge in his respective areas of expertise…
I would like to share the very professional and enjoyable experience in dealing with Jimmy Herron.

Jimmy has been very informative and helpful throughout this process. He accommodated my family's needs, by coming to our…
Hi Scott,
I want to thank you again for representing my case in such a strong, honorable, direct, knowledgeable, expert manner. I thank you again for all that you have done for me and my mother to give both meaning to…
Featured Attorney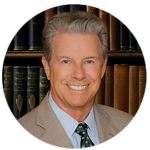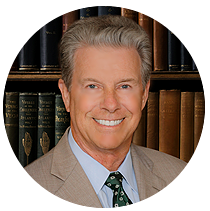 Robert E. Gordon
Robert E. Gordon is a personal injury attorney and founding member of the law Offices of Gordon & Partners. He is a strong advocate in fighting for the injured.
Read more
Live Chat Now
Insurance Claims News