S. Florida Scholarship for Continued Education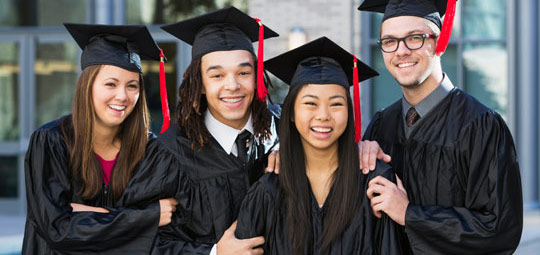 As part of our commitment to helping students excel academically, the law offices of Gordon & Partners are proud to present the S. Florida Scholarship for Continued Education.
The scholarship is designed to enrich, encourage and support exceptional leadership and academic achievement in ambitious high school students in South Florida.
Scholarship Value
Two scholarships valued at $500.00 each
NOTE: There is a limit of one scholarship per winning applicant.
Application Requirements:
The application requirements for the S. Florida Scholarship for Continued Education are as follows:
All student applicants must be enrolled in a Broward, Palm Beach or Martin County High School
All student applicants must be High School Seniors
All student applicants must have a minimum GPA of 3.0
All student applicants must be planning to attend an accredited 2 or 4 year U.S. College/University as a full time student beginning the summer or fall immediately following high school graduation
All student applicants must have an official copy of their high school transcript
Applications must be correctly completed in full
Incomplete application packets will not be processed, and applicants with incomplete packets will not be notified and asked to submit missing information
All student applicants must complete and include a 500 to 2,000 word essay on a topic as selected by Gordon & Partners, P.A
All student applicant essays must be in a .PDF format, with the file name as: lastname_firstname_gd.pdf
How To Apply:
Please complete the 2023 Scholarship Application Form located on this page.
Deadline For Applications:
June 1st, 2023
Terms & Conditions:
The Gordon & Partners Scholarship for Higher Education is open to all eligible students in Broward, Palm Beach and Martin Counties.
All scholarship funds are to be dispersed to the scholarship winner by the end of August for the fall semester.
The scholarship winner is determined solely by – and at the discretion of – the selection committee at the law offices of Gordon & Partners. The decision of that committee is final.
Privacy Statement:
Any information provided will be used solely to determine the most qualified applicant for each scholarship and subsequently deleted after the selection period.
While information provided will not be sold to any third parties, it MAY be used for public relations purposes, pending consent from the winning applicant/s.
Non-Discrimination Statement:
The selection process used by the scholarship selection committee is in no way influenced by nation of origin, gender, sexual preference, race or any other criteria with the exception of the recipient meeting the specified application criteria and the evaluation of the essay that is provided by the applicant with their application.
2023 Scholarship Application Form