Birth Injury Lawyer in West Palm Beach

– Client Reviews

The birth of a baby should be a joyous occasion. However, when a baby is injured due the negligence of medical personnel, the occasion can become sorrowful. An injured newborn may require extensive medical help immediately after birth and in some cases, for the rest of their life.
A birth injury lawyer can help parents and children suffering from the physical, emotional and financial toll of harm caused to a child during childbirth. When a birth injury such as cerebral palsy or a brachial plexus injury is caused by negligence, a family deserves to recover compensation for their suffering.
With decades of legal experience, the West Palm Beach birth injury lawyers at Gordon & Partners are ready to help you fight for the compensation you deserve.
For a free case review, call 1 (855) 722-2552 or fill out a case evaluation form.
What Is a Birth Injury?
Birth injuries, sometimes called birth trauma, are impairments of a baby's body or functioning. These injuries happen during labor and delivery, frequently occurring during the baby's trip through the birth canal.
Although most people associate birth trauma with the newborn, birth injuries can also happen to the mother. The mother's birth trauma may be physical, psychological or both. While some birth injuries are unavoidable, many result from mistakes made by medical personnel.
Maternal Birth Injuries
Today's medical options provide multiple methods to deliver babies safely, but birth injuries to mothers still happen. Common maternal birth traumas include:
Postpartum hemorrhage
Ruptured uterus
Vaginal tears or episiotomy complications
C-section errors, including damage to other organs
Some of these traumas might cause long-lasting physical consequences, such as incontinence. Psychological effects, including postpartum depression and PTSD, may also occur.
Any maternal birth injury can impact the mother's quality of life or damage her bonding process with her newborn. Other family members may suffer also.
Birth Injuries Caused by Medical Negligence
If you suspect that your baby was injured during childbirth, a doctor or medical professional may be found at fault. To have a valid claim, it must be proven that the medical professional's negligence directly led to the baby's injury.
Some common causes of a birth injury include:
Failing to detect hypoxia: Hypoxia occurs when a child's brain does not receive enough oxygen, which may occur due to a tangled umbilical cord, infection or damage to the placenta. Medical practitioners should be able to detect hypoxia in order to prevent further harm.
Neglecting to perform specialized tests: Neglecting to perform specialized tests to detect issues with the pregnancy can endanger the life of an unborn child and cause birth complications.
Failing to properly use labor-inducing drugs: The off-label use of medications to induce labor puts a mother and her child at risk of injuries and illness.
Improper forceps use: The use of forceps can not only reduce a baby's risk of oxygen deprivation and fetal distress, but can also lead to birth injuries.
Delaying a cesarean section directive: Failing to recognize child birth issues and delaying a C-section ultimately puts the child and mother in grave danger.
A West Palm Beach birth injury lawyer can help you determine if you may be able to file a claim against the medical professional who delivered your child.
Types of Birth Injuries
Birth defects can affect a child's appearance, development and behavior. In some cases, birth defects may include structural problems that are more visible, such as cleft lip and neural tube defects. However in other cases there may be heart defects that will require testing to uncover.
Some common birth injuries include:
Anencephaly
Shoulder dystocia
Spinal trauma
Cleft palate or cleft lip
Brain damage or head trauma
An experienced West Palm Beach birth injury lawyer can help you determine if the injury your child suffered during child birth was a result of medical negligence.
How Common Are Birth Injuries?
The Centers for Disease Control and Prevention report that seven out of 1,000 U.S. newborns have birth injuries. Birth trauma affects approximately 30,000 babies annually. According to the National Library of Medicine, around 45% of mothers claim to have experienced some form of birth trauma, although not all have legal implications.
The results of a recent study shed more light on birth injury trends in the U.S. During the study period, for every 1,000 hospital births:
Neonatal birth trauma numbers increased from 25.3 to 31.1. This represents a 23% increase.
The number of major birth injuries decreased from 5.44 to 4.37.
Scalp injuries increased annually from 19.87 to 26.46, composing 80% of birth injuries.
Other studies indicate that only 20% of birth injuries are minor, leaving 80% in the "moderate to severe" category. Birth trauma is the fourth-highest cause of the approximately 20,000 annual U.S. infant deaths.
What Factors Might Increase the Likelihood of Birth Injuries?
While some risky situations arise during childbirth, several factors should indicate higher chances of birth traumas. Some of these risks relate only to the infant, while others are maternal conditions.
Maternal Conditions
Physicians should recognize the risks associated with mothers who have:
Advanced age
Diabetes or infections
Obesity or small stature
Pelvic structures unsuitable for safe deliveries
Placental abruption
Difficult, rapid or prolonged labor and delivery can also increase birth injury risk factors.
Infant Conditions
Some babies cause an increased chance of birth injuries due to factors like:
Abnormal fetal presentations or positions
Congenital abnormalities
Extremely low or high weight
Large head measurements
Prematurity
Diagnostic tests and careful observations should alert medical professionals to these conditions and allow them to take precautions during labor and delivery.
Other Factors
While this list doesn't necessarily indicate higher risks for individual births, it shows overall tendencies:
Birth injuries are more likely to happen in rural areas.
Failing to use delivery tools presents high risks to teen mothers.
The use of delivery tools presents the highest maternal risks to women aged 25 to 34.
Twins, triplets and other multiple births are in high-risk categories.
Expectant mothers rely on physicians and midwives to oversee their care and monitor their baby's health during pregnancy and childbirth. Although some situations require split-second decisions, medical training, tests, tools and careful observation should alert these professionals to most potential complications.
What Is a Medical Duty of Care?
Some newborns have unavoidable congenital disabilities. In other cases, the mother or child suffers injuries even though healthcare providers do everything right. Unfortunately, these families have no legal recourse.
To file a valid medical malpractice claim, you must prove negligence by your midwife, doctor or birthing facility. When these people agree to treat you, that agreement creates a legal duty of care. This means they must comply with high skill standards to provide high-quality care to their patients, exercising the same amount of care as others would in the same situation.
A medical duty of care includes:
Fully informing and advising patients about their medical conditions, risks associated with treatment options and obtaining informed consent for treatments and procedures
Accurately diagnosing health conditions
Using the correct tests and tools for diagnosis and monitoring
Prescribing the proper medications with the correct dosages
Performing surgeries or procedures carefully and properly
When medical personnel, birthing facilities or midwives breach these duties, it is negligent, irresponsible behavior that can lead to patient injuries.
How Can I Prove Fault in My Birth Injury Case?
To hold someone financially accountable for birth injuries, you must prove they are guilty of negligence. All of these statements must be true:
Someone owed you a duty of care.
That party failed to provide their duty of care.
The breach caused an injury.
The injury directly resulted in damages.
You must have evidence to support the truth of each statement. Gathering evidence often requires an in-depth investigation, which many people don't have the resources or knowledge to conduct. Fortunately, the birth injury lawyers at Gordon & Partners do.
Why Should I Hire a Birth Injury Lawyer?
When newborns or their mothers experience birth injuries, emotions often run high. Families should focus on health-related concerns, not legal issues. Hiring an experienced birth injury attorney means we will handle legal tasks so you can concentrate on your family members.
Provide Advice and Legal Options
Most people don't have firsthand knowledge of how to handle birth injury claims successfully, and they don't realize they have legal rights. Gordon & Partners offers a free, no-obligation case evaluation. When you contact us, an attorney can explain applicable laws, provide invaluable information, review your legal options and tell you how much your case is worth.
Handle Administrative Tasks
Any medical malpractice claim involves filling out forms and submitting them before deadlines. Your attorney can handle all paperwork and other case-related administrative tasks for you. This eliminates your potential confusion and stress.
Meeting statute of limitations requirements is critical. If you don't file your claim before the deadline, you will likely lose your right to compensation.
Investigate Your Claim
Investigations require a lot of legwork. Your legal team will search for evidence in many places, including:
Interviews with hospital staff, physicians and others present during labor and delivery
Obtaining your medical records and records from doctors and hospitals
Independent medical examinations
Photos or videos
Your personal account of the injuries and how they affect your life
Along with case-specific evidence, we will look for previous medical malpractice cases filed against your birthing facility or hospital and doctor or midwife.
Serve as Your Spokesperson With Insurance Companies
Insurance companies often try to trick claimants into making statements or signing paperwork that damages their case. When you let your attorney handle all verbal and written communications, we won't fall for these underhanded tactics.
Negotiate Maximum Settlements
Insurers don't like paying claims. They often make ridiculously low initial settlement offers, hoping to convince claimants they can't obtain higher compensation amounts. Insurance companies may also attempt to minimize the impact a birth injury has on your life and the life of your child.
You do not have to accept an unsatisfactory settlement offer. Your attorney from Gordon & Partners knows how to negotiate maximum payouts that include satisfactory amounts to compensate you for things like pain and suffering. We can also take your case to trial if insurance companies refuse to cooperate.
People who hire a competent attorney to handle their birth injury claim typically obtain significantly higher amounts of compensation than those who file their own claims. You won't have any out-of-pocket expenses when you hire Gordon & Partners because we don't charge fees until we win your case.
Peace of Mind
Handling a claim on your own takes significant time, research and resources. Claimants often worry that they might miss critical information or deadlines, adding to already-high stress levels.
Although nothing can truly compensate for any harm caused by negligence to your newborn or the new mother, knowing that a competent lawyer with focused legal knowledge and experience is handling your claim can give you some peace of mind.
Call 1 (855) 722-2552 for a free case review or Chat Live with a representative now.
The birth injury lawyers at Gordon & Partners offer free legal consultations, and if we take your case, we only get paid if you win.
Damages Recovered in a Birth Injury Lawsuit
When a child suffers a birth injury, the family may be entitled to file a birth injury lawsuit for damages. The damages recovered may include monetary and non-monetary losses, such as pain and suffering.
Some examples of compensation a family may recover when filing a birth injury lawsuit include:
Current and future medical expenses
Lost wages
Emotional distress
Rehabilitation costs
In-home health care expenses
Due to the complex nature of birth injury lawsuits, it is important to hire an experienced West Palm Beach birth injury lawyer. The team of attorneys at Gordon & Partners believe in obtaining justice for the injured and fighting for those who cannot fight on their own. Our firm is prepared to help you every step of the way so that you can move forward with your life as soon as possible.
Contact a West Palm Beach Birth Injury Lawyer
Gordon & Partners has recovered millions on behalf of medical malpractice victims. A birth injury lawyer can help you and your child recover the compensation needed for current and future medical expenses, lost wages and more. Though nothing can ease the pain of a child suffering from a birth injury, monetary compensation can ease the financial burden of caring for a loved one.
For a free case review, call 1 (855) 722-2552 or fill out a Free Case Evaluation.
Further Resources
Verdicts & Settlements
R.J. Reynolds Tobacco Company product liability.
R.J. Reynolds Tobacco Company product liability.
Jury verdict for the wrongful death of a 63-year-old man survived by his widow.
Verdict against cigarette manufacturer for family of local lawyer who died of lung cancer.
Verdict against tobacco manufacturer for family of man who died from lung cancer as a result of smoking.
Verdict for widow of man who died of lung cancer as a result of addiction to smoking.
Gordon and Partners, along with co-counsel, recently represented the family of a smoker who passed away when she was 60 years old from lung cancer caused from her long time addiction to smoking cigarettes since she was a young girl. The case was tried in Lowell, Massachusetts and resulted in a verdict of 17 million dollars on May 31, 2019.
Recovery for man and family for injuries caused by a defective auto part.
Verdict for a smoker who contracted cancer of the jaw.
A Pinellas County jury verdict for the estate of a man who died of lung cancer at the age of 42.
View more results
Live Chat Now
Featured Attorney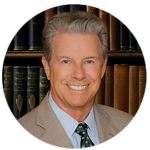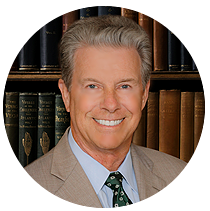 Robert E. Gordon
Robert E. Gordon is a personal injury attorney and founding member of the law Offices of Gordon & Partners. He is a strong advocate in fighting for the injured.
Read more