West Palm Beach Orthopedic Malpractice Attorney

– Client Reviews

As with all medical procedures, orthopedic surgery comes with its own potential risks and complications. However, many life-threatening issues can be avoided when an orthopedic surgeon operates skillfully and with a level of care that is expected of all accredited medical professionals.
At Gordon & Partners, our West Palm Beach orthopedic malpractice attorneys understand that patients can be seriously harmed when a doctor fails to competently execute a surgical procedure. Therefore, we have helped hundreds of injured patients take legal action and receive compensation for medical bills, lost wages, pain and suffering, and other damages associated with their injuries.
If you sustained an injury after undergoing orthopedic surgery, you may be entitled to file a personal injury lawsuit against the surgeon or medical facility where your procedure was performed. To speak with our skilled West Palm Beach orthopedic malpractice attorneys about your legal options, contact us today. All consultations are free, and we do not charge for our services unless we help you obtain a favorable verdict or settlement.
For your free case review, call 1 (855) 722-2552 or complete a Free Case Evaluation form.
What is Orthopedic Surgery Malpractice?
When a patient suffers an ailment that affects their bones, joints, ligaments or tendons, they may need orthopedic surgery to repair the affected area and relieve their pain. Patients who participate in contact sports often require orthopedic surgery, as well as those who regularly engage in jogging, running or weightlifting. Employees who lift heavy loads or climb ladders on a regular basis may also be at risk for injuries that require orthopedic surgery. Additionally, genetic disorders and viral diseases can cause deterioration of joints and surrounding tissue, which may warrant surgery to help restore mobility to the affected areas.
Some common injuries and illnesses that may require the assistance of an orthopedic surgeon include:
Rheumatoid arthritis
Bone cysts or tumors
Ligament and tendon damage, including torn ACLs in the knee and rotator cuff injuries in the shoulders
Club foot, knock knees or bowed legs
Bunions or hammertoes
Dislocated or fractured bones
Sprains and strains
Spine injuries and disorders, such as sciatica, scoliosis or ruptured discs
Because orthopedic surgery is invasive and often lengthy, the attending surgeon must perform the procedure with utmost professionalism, skill and personal care. Any deviation from this medical code of ethics can result in serious harm to the patient. The following instances may indicate an orthopedic surgeon acted negligently and failed to adhere to the standards of care for his or her profession:
Failing to diagnose a health issue or delaying the diagnosis to the point of causing patient harm
Improperly treating fractures or incorrectly setting a broken bone
Misinterpreting X-ray, CT scan or MRI results
Performing surgery on the wrong body part
Leaving surgical instruments, sponges or gloves inside a patient
Failing to recognize or address post-surgical pain, infections or poor healing
Placing an orthopedic device in an incorrect position during surgery, such as backwards or upside down
Applying a cast too tightly, which can cause decreased blood flow and deprive muscles and nerves of needed nourishment
Negligence by an orthopedic surgeon can cause patients to suffer permanent nerve damage, fatal blood clots, life-threatening infections, and loss of mobility in the hips, legs, shoulders or hands. At Gordon & Partners, our West Palm Beach orthopedic malpractice attorneys are available to answer any questions you may have about your unique situation, and whether you are entitled to file an orthopedic malpractice lawsuit.
CHAT LIVE with a representative to find out if you have a case.
How Our West Palm Beach Orthopedic Malpractice Attorneys Can Help
Medical malpractice lawsuits often require an extensive amount of time and attention to detail. In-depth knowledge of medical regulations and Florida state laws is required to effectively pursue a lawsuit that will withstand the challenges of courtroom deliberation.
By consulting with an experienced West Palm Beach orthopedic malpractice attorney from Gordon & Partners, you can rest assured that you will be represented fairly and your lawsuit will receive the dedication it deserves. Our lawyers will go to great lengths to ensure you have a rock-solid case by collecting photographic evidence, speaking with witnesses, reviewing medical records and surgical charts, and consulting with medical experts who can determine if the surgeon acted negligently and should be held liable for your injuries.
Our West Palm Beach orthopedic malpractice attorneys will fight tirelessly to ensure you receive the maximum amount of financial compensation you are entitled to, including compensation for current and future medical bills, therapy costs, lost wages, and pain and suffering.
If you underwent orthopedic surgery and believe you were harmed by your surgeon's negligent actions, contact our West Palm Beach orthopedic malpractice attorneys today. We can help determine if you have legal recourse against the surgeon or surgical facility and help you receive the justice and compensation you deserve.
Complete a Free Case Evaluation form to get started today.
Verdicts & Settlements
Negligent failure to diagnose cancer.
Failure to diagnose spine fracture resulting in paralysis.
Settlement for a 54-year-old woman who suffered brain damage during a hip replacement surgery because the anesthesiologist failed to recognize that her respiratory levels had significantly dropped for nine minutes during the surgical procedure..
View more results
Further Resources
Live Chat Now
Medical Malpractice News
Featured Attorney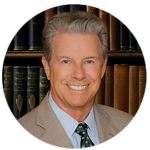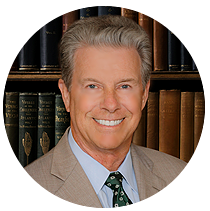 Robert E. Gordon
Robert E. Gordon is a personal injury attorney and founding member of the law Offices of Gordon & Partners. He is a strong advocate in fighting for the injured.
Read more