West Palm Beach Workers' Compensation Lawyers

– Client Reviews

Most employees trust that their employers have taken the necessary precautions to provide a safe work environment. Unfortunately, workplace injuries happen all too often. These injuries can be severe, even life-threatening, and can leave you suffering physically, emotionally and financially.
If you have suffered a workplace injury or lost a loved one in a work-related accident, you may be eligible for workers' compensation. Having an accomplished lawyer by your side could help you obtain the financial help you need. With decades of experience, our West Palm Beach workers' compensation lawyers are committed to fighting for the rights of the injured and have a proven record of recovering compensation for injured workers. Our firm obtained $2.85 million for an injured construction worker and $1.5 million for a worker who suffered a debilitating back injury.
Founding partner Robert Gordon is board certified by the Florida Supreme Court as a civil trial lawyer and is AV rated by Martindale-Hubbell.
Find out if you have a workers' compensation claim by meeting with one of our attorneys in a free, no-obligation consultation. There is no risk in meeting with us and no obligation to hire us. Our services are provided at no upfront cost to you. We only get paid if you get paid.
Get answers to your legal questions today. Call 1 (855) 722-2552.
Who Does The Workers Compensation Program Cover?
Nearly all employers in Florida are required to carry workers' compensation insurance for workplace injuries:
Employers not in the construction industry who have at least four full-time or part-time employees must provide workers' compensation coverage.
State or local government employers must provide coverage.
Construction employers with at least one employee must provide coverage.
Farmers must provide this coverage if they have more than five regular employees and/or 12 or more other workers who work seasonally for at least 30 days.
Workers' compensation covers employees from their first day at work through their entire employment at a company or business.
The Division of Workers' Compensation within the Department of Financial Services (FES) is primarily responsible for making sure that injured employees are receiving benefits, including compensation for medical expenses, disability or death.
Like most states, Florida has a no-fault workers' compensation system, which means an injured worker does not need to prove fault in order to recover medical benefits or other forms of compensation. You only need to show that your injury occurred while working. Most employee accidents, injuries, or occupational illnesses and deaths are covered under the state's workers' compensation law.
What is an Occupational Disease?
An occupational disease is one that was caused by your job. In other words, the nature of your employer was the major contributing cause. Your workers' compensation lawyer must provide medical evidence, including findings from a physical examination and diagnostic testing. They must also show your job had a higher risk of causing this disease than other jobs.
Are Preexisting Injuries Covered?
If you can prove your job aggravated or accelerated a preexisting condition, you may be eligible for workers' compensation benefits. You will need to prove your injury was not made worse by something outside of work. This may mean showing how you have new symptoms, or the pain is worse than before.
As these claims can be complicated, it is important to work with a licensed attorney. At Gordon & Partners, our West Palm Beach personal injury attorneys have extensive knowledge of state workers' compensation laws and what it takes to build strong claims.
What About Independent Contractors?
Workers' compensation is reserved for workers who are classified as employees. That means independent contractors are not eligible for compensation.
However, it is common for employers to misclassify workers as independent contractors. Employers do this to get out of providing the same benefits to these workers. If you have questions about your employment status and whether you are an employee under the law, call Gordon & Partners today.
If one or more of these statements is true, you may have been misclassified by your employer:
Your employer sets your hours
Your employer directs you as to how to complete your work
Your employer supplies tools and equipment you need to do your job
Your work is a key aspect of the business
If you have questions, we have answers. Call Gordon & Partners. 1 (855) 722-2552
Can I File a Claim If I Was Injured Offsite?
This is a complex issue that should be discussed with a licensed workers' compensation attorney, but it may be possible to obtain benefits if you were doing a work-related task while you were offsite. For example, if you were injured while receiving offsite training or on a business trip you may be eligible for compensation and there should be grounds for filing a workers' compensation claim. Commuting to and from your job is generally not considered a work-related task.
Types of Workers Compensation Benefits
For over 25 years, our legal team has helped many injured workers obtain the benefits they need. Under Florida's Workers' Compensation Act, these benefits could include the following:
Medical Benefits
Hospital stays
Doctor appointments
Prescription medications
Surgeries
Medical testing
Physical therapy
Adaptive devices (wheelchairs, prostheses, etc.)
Travel costs for medical reasons
Can I Receive Treatment From My Regular Doctor?
Unfortunately, you must go to the doctor chosen by your employer or its workers' compensation insurer. If you are not satisfied with the medical care provided by the treating doctor, you have the right to change doctors. However, this change can only be done once. The insurance company will usually assign a new doctor within five days after a written request asking for a change in care has been submitted.
Temporary Partial Disability Benefits
These benefits are issued if you can return to work with certain restrictions. You may be eligible to receive temporary partial disability (TPD) if you cannot earn 80 percent of your pre-injury wages. TPD benefits are payable for up to 104 weeks.
Temporary Total Disability Benefits
These benefits are issued if you cannot earn because of your work injury or illness. You would receive 66 and two-thirds percent of your average weekly wages up to a maximum that is adjusted on an annual basis. For injuries sustained in 2020, the maximum rate is $971 each week.
However, for more severe injuries, such as paralysis or blindness, temporary total disability (TTD) benefits would increase to 80 percent of your regular wages for a period of up to six months. These benefits are not payable for the first seven days you miss work unless your injury prevents you from working more than 21 days.
Impairment Income Benefits
If you reach maximum medical improvement (MMI), meaning that your work injury or illness is not expected to improve, you may be evaluated for permanent work restrictions and obtain an impairment rating. Benefits are issued if your permanent impairment is rated over zero percent.
Permanent Total Disability Benefits
If you have a disabling condition that does not allow you to perform any work, you may be eligible to receive permanent total disability (PTD) benefits at the same rate as TTD benefits. These benefits are payable until you reach 75 years old or for life if you are unable to qualify for Social Security benefits.
Certain injuries, such as amputations, severe brain or close-head injuries, second or third-degree burns and spinal cord injuries that result in paralyzation are automatically deemed as permanent total disabilities.
Death Benefits
When an employee dies from a workplace injury or illness, death benefits can be issued to certain surviving family members. The amount awarded will depend on the number of dependents, but it cannot exceed two-thirds of the deceased worker's average weekly wages or $150,000 in total. These benefits could help cover up to $7,500 in funeral and burial costs.
Need help obtaining benefits? Speak with a licensed West Palm Beach workers' compensation attorney from our firm to get started. There is no risking in calling us for a free case evaluation. We are available 24/7.
Gordon & Partners. Free Consultation. Ph: 1 (855) 722-2552.
Reporting Work-Related Injuries in Florida
If you have been injured on the job, it is important that you report the incident as soon as possible. Florida law requires that you tell your employer about a work-related injury within 30 days of the accident. (If you have an occupational disease, you have 30 days from the date you are diagnosed to tell your employer.) You should make sure to include detailed information about the incident, including when and where it happened, the names of any witnesses, and the cause of your injury. Failure to report will likely result in your workers' compensation claim denial.
After you inform your employer of your accident, he or she will need to notify the workers' compensation insurance company within seven days. Medical assistance will also be arranged for you at this time. You should seek immediate medical attention, even if you do not feel that your injuries are serious.
The insurance company is required to send you a brochure outlining your workers' rights and responsibilities, and additional information about Florida's workers' compensation law. The insurer will then begin its investigation into your workers' comp claim to determine your eligibility for benefits.
When Should I Begin Receiving Benefits?
If your claim is approved, you should receive your first check within 21 days of reporting your injury to your employer. If there is a delay, you should talk to a licensed workers' compensation lawyer so he or she can try to find out what is going on.
What Happens If My Employer Disputes My Injury?
Disputes regarding whether to award workers' compensation benefits are common, and some injured workers are unfairly denied the money they need to support themselves and their families.
Should your employer dispute your injury or not report it, you could contact the workers' compensation insurance provider directly and file a claim or ask your attorney to do so. Workers' compensation claims in Florida must generally be filed within two years from the date of your injury.
Your local Employee Assistance Office (EAO) can assist you as could a member of our legal team at Gordon & Partners.
My Claim Was Denied – What Should I Do Now?
While filing a claim may appear to be a straightforward process, it does not always work out that way. Insurance companies and employers may try to downplay the seriousness of your work injuries or claim your injuries occurred outside of work. Sometimes an independent medical examiner will take the side of the insurance company and send you back to work too soon or deny the existence of an injury.
When this happens, you have the option to appeal. You would need to file a Petition for Benefits with the Office of the Judges of Compensation Claims (OJCC) within two years of the date of injury. The OJCC appeals board will review your petition and notify your employer and workers' compensation insurer. The insurer will have 14 days to respond to the appeal.
The next step is mediation. If nothing is resolved during mediation, a formal hearing with be held before a workers' compensation judge. 90 days from the date of the pretrial hearing, a final hearing will take place.
Having an experienced lawyer representing you during the appeals process could be beneficial. He or she could help you meet filing deadlines, gather evidence and protect your legal rights.
Our West Palm Beach workers' compensation lawyers know the tricks and tactics employers and insurance companies use to cheat employees out of benefits. We are committed to standing up for injured workers and are ready to pursue the benefits you need to help with your recovery.
Read some testimonials from our satisfied clients.
Common Workplace Injuries
Although a workplace injury can occur in almost any industry, there are some professions that are considered more dangerous than others.
Many of these industries often require workers to be physically active or to operate heavy equipment and machinery. It is often these elements that contribute to a serious workplace injury and result in a workers' compensation claim.
Some of the industries that are considered the most dangerous include, but are not limited to:
Construction
Electrical – contractors and installers
Agriculture – farmer or rancher
Commercial Fishing
Manufacturing
Steel and iron workers
Hospitality
Medical – nursing home care giver
Transportation – truck driver
Within these and many other industries, a wide variety of workplace injuries can occur. Some of the most common types of on-the-job injuries our workers' compensation lawyers have seen include:
Broken bones
Torn ligaments
Hearing loss
Back injuries
An injury can be caused by a specific event, such as a fall, or by the constant and repetitive stresses of the job. Conditions such as mesothelioma or Legionnaires Disease often develop from workplace exposure to toxins.
Contact a West Palm Beach Workers' Compensation Attorney Today
If you have been denied the workers' compensation you need or if you are receiving inadequate benefits, you need a dedicated attorney on your side. Our attorneys have many years of combined experience recovering favorable verdicts and settlements on behalf of those who have been injured or lost a loved one in a workplace accident.
We offer free, no-obligation consultations to review the details of your workers' comp claim. We work on a contingency fee basis, which means we put your interests first and we do not get paid unless you receive compensation.
Our office is in Palm Beach Gardens at 4114 Northlake Blvd, just a short 15-minute drive from the Palm Beach County Courthouse.
Further Resources
Verdicts & Settlements
Jury verdict in drowning death of autistic boy at a construction site.
Recovery for construction worker injured while operating a scissor lift over an improperly covered hole at a construction site.
Recovery for a man who suffered a disabling back injury when a chair collapsed.
View more results
Workers' Compensation News
Live Chat Now
Featured Attorney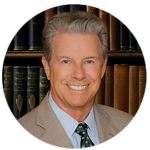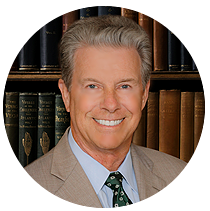 Robert E. Gordon
Robert E. Gordon is a personal injury attorney and founding member of the law Offices of Gordon & Partners. He is a strong advocate in fighting for the injured.
Read more