West Palm Beach Motorcycle Accident Lawyers

– Client Reviews

Motorcycle accidents often result in devastating injuries and even death. Although every accident is different, most are preventable and caused by negligent drivers. If a negligent driver caused your injuries or the loss of a loved one, you deserve justice.
Our West Palm Beach motorcycle accident lawyers have seen firsthand the trauma caused by these accidents and will work to help you recover fair compensation for your losses. With more than 200 years of combined legal experience, our attorneys have recovered millions on behalf of the injured throughout South Florida. Every prospective client is provided with a free initial consultation that comes with no obligation to retain our firm. We work only on a contingency fee basis and will not receive payment unless you receive a favorable verdict or settlement.
Complete a Free Case Evaluation form today.
Why Should I Hire a West Palm Beach Motorcycle Accident Lawyer?
Florida is a no-fault state, which means accident victims will have to work with their own insurance company regardless of fault after an accident. All motorists who own a four-wheel vehicle are legally required to carry $10,000 in personal injury protection (PIP) and $10,000 in property damage liability. That coverage, however, does not extend to a motorcycle crash.
This is important to understand when dealing with a motorcycle accident claim because it makes it difficult for a victim to obtain compensation for any damages after a crash. The victim will most likely be unable to seek compensation from his or her own insurance company. However, there may be other options available to you by seeking compensation from the at-fault party's insurance company.
Having an experienced West Palm Beach motorcycle accident lawyer on your side is extremely important. An attorney can help you explore your options for seeking compensation after a motorcycle accident that could help pay for medical expenses, lost wages, and any other damage that occurred.
It is important that you contact a motorcycle accident law firm as soon as possible after a crash so that he or she can begin collecting evidence and information to support your claim for compensation.
At Gordon & Partners, our West Palm Beach motorcycle accident attorneys will:
Gather evidence to provide insight into the events that led to the accident and determine who was responsible. This could be in the form of police reports, surveillance video from traffic cameras, photographs of the accident scene or accident reports from insurance investigators. Any piece of evidence we are able to collect will provide us with a better understanding of the accident that could be used in your favor.
Interview witnesses who were present during the accident to provide a first-hand account of the events. These testimonies could be beneficial when compiling a lawsuit and may be used in court, if necessary.
Review your medical records from after the accident to prove your injury was the direct result of the accident.
Consult with professionals who can recreate that collision and review your injuries. Accident reconstructions can provide a model of what happened during the accident, which can be important to proving the at-fault party's negligence. Healthcare practitioners can provide a medical perspective on your injuries from the accident.
Personally handle all insurance matters on your behalf. We will either negotiate or fight for your right to receive the compensation you deserve after the accident so that you can focus on recovering.
Victims of motorcycle accidents will need experienced legal representation to ensure that their interests are put first. As dedicated West Palm Beach motorcycle accident lawyers, we are committed to serving the best interests of our clients and helping them receive the compensation they deserve.
Call 1 (855) 722-2552 to speak with an attorney.
What to Do if You Are Injured in a Motorcycle Accident?
In the unfortunate event of a motorcycle accident injury, it is of the essence to follow a specific set of steps to secure your safety, well-being, and legal rights. Our personal injury attorneys recommend any motorcycle accident victim to follow these steps:
Seek Medical Attention: It's highly important to see a doctor as soon as possible after a motorcycle accident, even if your injuries seem insignificant. Some injuries don't show symptoms immediately and may have devastating, long-term effects if they're not discovered and treated.
Contact Law Enforcement: Florida Law requires all drivers to notify the police if they have been involved in an accident that resulted in injuries and property damage. The police report is an official record which can carry a lot of weight in legal and insurance proceedings.
Document the Scene: Gather any evidence you can from the scene of the accident, if, of course, you are able. Take pictures of the vehicles involved, road conditions, and any visible injuries. This evidence can be beneficial for insurance claims or legal cases.
Exchange Information: Exchange contact and insurance information with all parties involved in the accident. Obtain contact information from any witnesses as well.
Consult with an Attorney: Reach out to a motorcycle accident lawyer. They can provide guidance on how to navigate the legal aspects and pursue compensation for your injuries and damages.
Notify Your Insurance Company: Report the accident to your insurance company as soon as possible, but avoid giving a recorded statement until you consult with a motorcycle accident attorney.
Keep All Records Relevant to the Accident: Maintain a file of all medical records, expenses, and communication related to the accident. This will be crucial when seeking compensation.
Be Cautious with Statements: Avoid admitting fault or making any statements that could be used against you in legal proceedings.
Following the steps above is essential for safeguarding your physical and legal well-being. Also, seeking the advice of a personal injury lawyer is particularly crucial to guarantee that you obtain fair compensation for the injuries and damages you have suffered.
Causes of Motorcycle Accidents
More often than not, it is the negligence of another driver that leads to a motorcycle accident. Although motorcyclists can be responsible for accidents and are sometimes involved in single-vehicle accidents, the most common causes of motorcycle accidents include:
Not seeing a motorcyclist
Not properly reacting to a motorcycle
Cutting off a motorcycle
Failing to yield
Speeding
Failing to leave enough space between vehicles and a motorcycle
Distracted driving or not paying attention to other motorists
Driving under the influence
Accidents involving motorcycles are highly dangerous for operators and are most often easily avoidable. Based on data collected by the National Highway Traffic Safety Administration in 2014, motorcyclists are 27 times more likely to die in a fatal accident than motorists in four-wheel vehicles.
As experienced West Palm Beach motorcycle accident attorneys, we can identify the cause of your accident and determine who is liable for any damages you sustained as a result.
Contact us to discuss the conditions surrounding your motorcycle accident.
Motorcycle Accident Injuries
When an accident occurs, motorcyclists are at a much greater risk of suffering severe injuries or death compared to motorists in passenger vehicles.
Motorcycles lack the traditional protections of a passenger vehicle and leave riders vulnerable. Some of the most common injuries our motorcycle accident attorneys have seen include:
Concussion
Broken bones
Paralysis
Internal injuries
Road rash
Loss of limbs
Scarring
Facial damage
Dental injuries
Neck injuries
Disfigurement
Our West Palm Beach motorcycle accident lawyers know the physical, emotional, and financial burden these injuries can have on victims and their families. That is why we have dedicated our practice to defending the rights of injured motorcyclists and victims of other types of vehicle accidents.
We can provide you with connections to professional medical care in West Palm Beach, such as St. Mary's Medical Center, which has the only Level I Trauma Center in West Palm Beach.
We are committed to fighting for motorcycle accident victims by standing up against large insurance companies to make sure you receive fair compensation to help you to put your life back together.
For a free, no-obligation consultation, call 1 (855) 722-2552.
Motorcycle Accident Liability
Proving liability in a motorcycle accident depends on whether the other party's negligent actions were the cause of the crash.
There must be evidence that demonstrates that the crash would not have occurred had the other driver not been present on the road. To prove negligence, four elements must have occurred:
Duty: The at-fault driver owed a duty to ensure the safety of others on the road.
Breach of duty: The at-fault driver failed to uphold the duty he or she owed that would have ensured the safety of all other motorists sharing the road.
Causation: The victim's accident was directly caused by the at-fault driver's negligent actions.
Damages: The motorcycle rider suffered damages, either in the form of injury, property damage or death because of the accident.
It is important to collect as much information as possible after a motorcycle accident. By doing this, you will better allow our team to prove these elements of negligence, demonstrating that the at-fault driver is liable for the accident.
Contact us for further details about motorcycle accident liability.
Recovering Compensation After a Motorcycle Accident
As experienced personal injury attorneys, our main goal is to increase our clients' chances of receiving compensation. This may provide much-needed relief to the injured motorcyclist and their family when trying to cover all of the expenses associated with a serious motorcycle accident.
Because Florida is a no-fault state, a personal injury lawyer at our motorcycle law firm will contact the negligent party's insurance company to negotiate a settlement that would provide a reasonable amount of compensation. If this negotiation fails or the insurance company offers an unreasonably low final settlement, we can consider recovering compensation through legal action.
Because motorcycle accidents are not covered by Florida's PIP policy, the injured victim does not have to pass an "injury threshold" and is not limited to only recovering damages that are not covered by the insurance policy. This means motorcycle riders who have suffered an injury in an accident can recover both economic and non-economic damages.
Economic damages are the financial losses incurred through an accident, which include:
Medical bills
Past and future hospital visits and surgeries
Lost wages
Funeral expenses
Property loss
Loss of earning capacity
Noneconomic damages place a monetary value on intangible losses experienced after an accident. These can include:
Injuries
Pain and suffering
Emotional anguish
Mental distress
Loss of enjoyment of activities
Loss of companionship
Reputation damage or humiliation
Our qualified West Palm Beach motorcycle accident lawyers can help you compile a list of damages that accurately reflect the damages you have suffered as a result of your accident.
It is important to know that Florida has a four-year statute of limitations for personal injury claims to be filed. If you attempt to file a claim outside of this time-frame, you will not be allowed to pursue damages.
How Much Compensation Can You Get After a Motorcycle Accident?
In Florida, the average settlement for motorcycle accidents involving serious injuries typically falls within the range of $40,000 to $250,000. However, in motorcycle accident cases resulting in catastrophic injuries or wrongful death, the compensation amounts can reach significantly higher levels, frequently surpassing the million-dollar mark.
It is important to note, that the compensation amount in a motorcycle accident case can be influenced (positively or negatively) by several factors. Some of these factors are:
The Severity of Injuries: Needless to say, severe injuries lead to high medical bills, and thus, the compensation amount should be high as well, in order to cover those bills.
Other Damages: Any motorcycle accident can be accompanied by multiple economic and non-economic damages. Right next to medical bills, these can affect the amount of compensation.
Fault and Liability: The share of fault you carry in your motorcycle accident can impact the final settlement amount. We'll cover Florida's comparative negligence rule in more detail below.
Insurance Coverage: The insurance policy of the at-fault driver and your insurance policy play a role in the calculation of the final settlement.
Legal Representation: The help of a motorcycle accident attorney can significantly impact the compensation amount. Since they specialize in this sort of cases, they can actually help you secure the highest compensation available.
Witnesses: In the unlikely event your motorcycle accident case reaches the trial phase, witness statements will be examined. An untrustworthy witness can shift some of the blame in your direction leading to a less favorable compensation amount.
Florida's Comparative Negligence Rule
Florida also incorporates the law of comparative negligence when awarding damages in personal injury claims. This means that a court will determine the amount of damages a victim is allowed to pursue based on his or her contribution to causing his or her injury.
If the victim is seeking a claim for $10,000 and the court finds that his or her own negligent actions were 20 percent responsible for causing the accident, the victim will only be able to recover $8,000. It is important to note, though, that some changes have been brought to Florida's comparative negligence rule section 768.81, Florida Statutes, in March 2023. The major change refers to:
Greater Percentage of Fault – In a negligence action to which this section applies, any party found to be greater than 50 percent at fault for his or her own harm may not recover any damages. This subsection does not apply to an action for damages for personal injury or wrongful death arising out of medical negligence pursuant to chapter 766.
So, according to this change, if a party is found to have had more than 51% fault in a motorcycle accident, they may not recover any damages.
Insurance companies will often attempt to low-ball any claim that comes from an accident victim seeking compensation. An insurance company is a business, first and foremost, which means that it is not concerned about the victim's best interests.
This can make a motorcycle victim vulnerable when negotiating with insurance companies. An experienced West Palm Beach motorcycle accident lawyer who understands the tactics used by insurance companies will be able to advise accident victims as to what their claims are truly worth.
Call 1 (855) 722-2552 to find out how much your claim is worth.
Why Should I Hire Gordon & Partners?
Seeking the financial assistance you need after a motorcycle accident is not always easy. Insurance companies will try to deny your claim, minimize your injuries, and offer you the least amount of money they can.
At Gordon & Partners, our personal injury attorneys work as a team to utilize the knowledge and experience we have gained from more than two decades of helping accident victims in South Florida.
Our West Palm Beach motorcycle accident lawyers will work diligently to help you get the compensation and justice you deserve.
We have a team of accident reconstructionists on staff and medical experts on call who will review every detail of your case to help prove that another driver's negligence was the direct cause of your injuries.
Our attorneys are well known throughout South Florida as strong advocates of personal injury victims' rights. Robert E. Gordon, a founding partner and shareholder of Gordon & Partners, is a member of the Palm Beach County Bar Association and is a past president of the Palm Beach Justice Association.
We are committed to helping you recover compensation for lost wages, medical expenses, pain and suffering, emotional distress, and other losses you have suffered. With decades of experience dealing with insurance companies, we have the knowledge and skills necessary to recover the justice you deserve.
Complete a Free Case Evaluation form to get started.
Schedule a Free, No-Obligation Consultation
Service to the injured since 1993, Gordon & Partners has recovered millions on behalf of our clients.
We believe that all injury victims deserve the right to legal counsel to help recover what is owed to them. That is why we provide comprehensive legal solutions on a contingency fee basis and do not get paid anything unless you receive a favorable verdict or settlement.
If you or a loved one has been injured in an accident, contact our West Palm Beach motorcycle accident lawyers right away to get started putting your life back together.
Complete a Free Case Evaluation form or call 1 (855) 722-2552 today.
Verdicts & Settlements
Recovery for man and family for injuries caused by a defective auto part.
Recovery for man who suffered brain injury and paralysis after collision with Blood Mobile.
Jury verdict for the family of a 23-year-old woman killed in a tractor-trailer accident.
Jury verdict for family of mother of two killed in tractor-trailer accident.
Recovery for parents of a man killed in aviation crash.
Recovery for the family of a man killed by a tractor-trailer.
Recovery for the family of 8-year-old killed in an auto accident.
$2,230,000 recovery for a 78 year-old man injured in collision with tractor trailer.
Recovery for a 16-year-old who suffered a brain injury when he was run over by a tractor-trailer in a parking lot.
View more results
Further Resources



Live Chat Now
Motorcycle Accidents News
Featured Attorney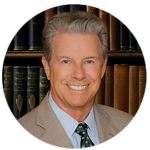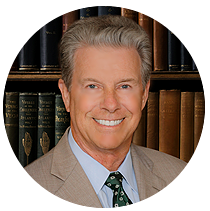 Robert E. Gordon
Robert E. Gordon is a personal injury attorney and founding member of the law Offices of Gordon & Partners. He is a strong advocate in fighting for the injured.
Read more