WEST PALM
BEACH
INJURY LAWYERS
Personal Injury Lawyers in West Palm Beach

– Client Reviews
A personal injury, no matter the cause, can be devastating and turn your life upside down.
Our West Palm Beach personal injury lawyers have seen firsthand the lasting impact the physical, emotional and financial stresses from an accident can have on an injury victim and his or her family. When another's negligence or careless actions cause your injury, whether from a car accident, bad drug, defective product or careless doctor, you deserve justice.
As members of the Palm Beach County Bar Association, we have more than 200 years of combined experience representing the injured throughout South Florida. The experienced accident attorneys at Gordon & Partners can help you get the compensation you need to put your life back together after an injury. Our attorneys only work on a contingency fee basis and do not get paid unless you win.
Schedule a free, no obligation consultation today. Call 1 (855) 722-2552.
Injuries from Negligence
There are an endless number of ways a personal injury can occur. We represent victims who have been injured in all types of situations, including, but not limited to:
Although every claim is different, our West Palm Beach personal injury lawyers approach each case with the same focus and determination, and always with the best interests of our clients in mind.
We take care to investigate every claim to determine if you have a case and how we can build the strongest lawsuit on your behalf. We make sure that every case has three critical elements required for a successful personal injury claim:
Another person or company had a duty to exercise reasonable care and not cause you harm
That person was negligent and failed to exercise reasonable care
That negligence caused you injury
With years of experience securing millions of dollars in compensation for our clients, we fight for the maximum level of compensation in every injury case we represent. That can include compensation for lost wages, medical bills, pain and suffering, and more.
Find out if you have a case today by completing a Free Case Evaluation form.
Were You Partially Responsible for Your Injury?
Not every injury case is straight forward, and it may not always be easy to determine who was at fault for the accident that caused your injuries. Fortunately, you can file a claim for compensation even if you were partially at fault for your injuries.
Florida law, however, limits the amount of compensation you can recover from a lawsuit if you were partially to blame for the accident. This includes injuries from vehicle accidents, slip and fall accidents, medical malpractice and more.
Under Florida Statute 768.81, also known as the comparative negligence rule, the amount of compensation an injury victim can recover is reduced by the percentage of fault he or she had in causing his or her injuries. For example, if you were 20 percent responsible for your injuries, your damages award will be reduced by 20 percent.
Having our experienced West Palm Beach personal injury lawyers on your side can ensure you are not blamed for more than your share of fault in causing your injuries so you can recover the compensation you deserve.
Click to contact an accident attorney to learn more.
What is My Personal Injury Case Worth?
Compensation from a personal injury lawsuit will vary depending on the circumstances of your accident and your injuries. In general, it is possible to recover compensation that includes:
Economic Damages
Medical expenses – You may be able recover reimbursement for reasonable medical expenses and treatment directly related to your injuries. This includes past, present and future medical care.
Lost income – If you are not able to work because of any injury, you may be able to recover compensation for the wages that you have lost. Your employer may need to verify your normal rate of pay and the total number of hours and compensation you lost.
Lost earning capacity – If your injury decreases your ability to earn income, you may be able to recover compensation for the wages you will lose in the future because of your inability to work.
Funeral expenses – If you have lost a loved one due to another's negligence, you could recover reimbursement for reasonable expenses associated with the funeral and burial of the deceased.
Noneconomic Damages
Pain and suffering – Although difficult to calculate and document, you may be able to recover compensation for the physical pain and discomfort you experienced at the time of the accident, in the days since the accident and in the coming future. This also includes the inconvenience, anguish and emotional trauma that is associated with your injury.
Loss of enjoyment of life – You may be able to recover compensation if your injury significantly alters your lifestyle and prevents you from being able to participate in the activities or pleasures of life that you previously enjoyed.
Disability or physical impairment – If you suffered a permanent injury that caused a severe physical impairment or disability, it may be possible to recover additional compensation.
Loss of consortium – A surviving spouse or family member may be able to recover compensation that attempts to make up for lost love, companionship, affection and comfort. These damages are only awarded in cases involving a severe and enduring injury or death.
There are, however, several restrictions on the compensation that is recoverable from a lawsuit. For instance, car accident victims can only file a lawsuit to recover damages not covered by insurance if they suffered permanent injuries. Additionally, damages caps limit the amount of noneconomic damages that can be recovered in a medical malpractice lawsuit.
Through a free, no obligation consultation, our West Palm Beach personal injury lawyers will be able to advise you of the compensation you may be entitled to recover. Having handled thousands of cases throughout South Florida, our team is familiar with the many laws and regulations surrounding personal injury cases.
We have helped our clients recover millions in compensation, gaining many of our attorneys membership in the exclusive Million Dollar Advocates Forum. Our team's accomplishments have also earned Gordon & Partners multiple Litigator Awards for extraordinary achievement in several practice areas, including personal injury and catastrophic injury.
Find out if you are entitled to compensation by chatting with a representative.
Florida Personal Injury Statutes of Limitations
Like every state, there are strict deadlines for filing a personal injury lawsuit in Florida. According to Florida Statutes Annotated section 95.11, these deadlines include:
Personal injury: four years from the date of the accident
Medical malpractice: two years from the incident that caused your injuries or from when you discovered your injuries, but within four years of the incident
Wrongful death: two years from the date of death
Claims against the government: local or state agencies may require advanced notice of a claim that is shorter than traditional statutes of limitations
If you believe you have a case, it is important that you contact our West Palm Beach personal injury lawyers immediately. If you miss any of these deadlines, you will not be able to bring a claim or obtain compensation.
Why Hire a Personal Injury Attorney?
Whether you are just beginning the process of filing a claim with the insurance company or if you believe you have grounds to file a lawsuit, it is in your best interest to contact a reputable personal injury law firm.
Insurance companies are in the business of making money and will do everything they can to diminish the value of your injury claim and even downplay your injuries.
The steps you take after an accident can impact the rest of your life, and having the right personal injury attorneys on your side can ensure your rights are protected.
Our West Palm Beach personal injury lawyers know that your case is vital to you and your family. That is why we put our full resources and decades of experience behind every case we take.
We know how to compile a winning case that will get you the compensation you need. After you have suffered an injury, we want you to focus on getting better. To make sure we can build the strongest case for your injury claim, we will:
Obtain medical records from your doctors or hospital
Attain accident reports from the Palm Beach County Sheriff's Office Central Records Department
Gather evidence, including photos and video of the crash and accident scene and witness statements
Recreate the accident scene
Investigate the at-fault party's background for previous similar infractions
Consult with experts to determine the full extent of your injuries and the impact they will have on your future
Negotiate with the insurance company and other parties
Fill out a FREE evaluation form to learn more about how an experienced accident lawyer can help you.
How Much Does It Cost to Hire a Personal Injury Attorney?
Backed by years of experience, our trusted team of attorneys and knowledgeable staff is committed to helping the injured receive the justice they deserve. We provide our services on a contingency fee basis, which allows us to put our clients first and ensures that you will not owe us anything unless we win your claim and secure a favorable verdict or settlement.
We cover all the expenses associated with investigating and building your claim. If we recover a verdict or settlement on your behalf, we will only charge a portion of your recovery. In other words: We only get paid if, and when, we recover compensation for you.
We also offer a free, no obligation consultation to discuss your legal options with our team to determine if you have a case and are entitled compensation.
Call 1 (855) 722-2552 to schedule a free, no obligation consultation.
Speak with Our Experienced West Palm Beach Personal Injury Lawyers
Our team of personal injury lawyers for West Palm Beach has a proud history of standing up against large insurance companies and other corporations. Many of our attorneys have been recognized by our peers as leading lawyers in the industry, including being recognized as Florida Super Lawyers® and receiving AV® ratings from Martindale-Hubbell®, the highest peer-review rating offered by the organization. We work every day to put those skills to work for the injured.
If you have been physically or emotionally injured because of someone else's negligent or reckless actions, do not hesitate to contact us today to get started on the path toward justice. Our West Palm Beach personal injury lawyers will work tirelessly on your behalf to get you the compensation you need to successfully recover from your injuries.
Gordon & Partners is a leading personal injury firm committed to defending the rights of the injured. Schedule your free claim review today.
Further Resources
Verdicts & Settlements
R.J. Reynolds Tobacco Company product liability.
R.J. Reynolds Tobacco Company product liability.
Jury verdict for the wrongful death of a 63-year-old man survived by his widow.
Verdict against cigarette manufacturer for family of local lawyer who died of lung cancer.
Verdict against tobacco manufacturer for family of man who died from lung cancer as a result of smoking.
View more results
Live Chat Now
Recent News
Featured Attorney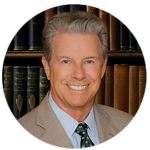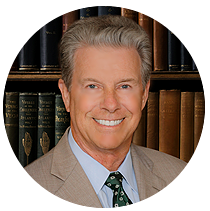 Robert E. Gordon
Robert E. Gordon is a personal injury attorney and founding member of the law Offices of Gordon & Partners. He is a strong advocate in fighting for the injured.
Read more