West Palm Beach Burn Injury Lawyer

– Client Reviews

Being burned is an excruciating experience that no one should ever have to endure. Burn injury survivors often require years of painful surgeries, doctor's visits, medications, and psychological counseling for the devastating effects of their injuries.
If you or someone you love has suffered burn injuries due to another person's negligence, hiring a skilled attorney is an important part of the recovery process.
At Gordon & Partners, our burn injury lawyers can help you recover the costs associated with on-going medical treatment, lost wages and pain and suffering. We have helped hundreds of personal injury victims obtain millions of dollars in verdicts and settlements, and we can help you, too.
If you or a loved one is a burn injury victim, contact us as soon as possible to discuss your legal options. Our West Palm Beach burn injury lawyers are ready to help you with your personal injury litigation TODAY.
All of our consultations are free, and we only get paid if you win.
For your free claim review, call 1 (855) 722-2552 or complete a Free Case Evaluation form.
Types of Burn Injuries and Related Complications
No two burn injuries are alike, and no two burn victims will recover from their injuries in the same manner. In fact, there are several types and degrees of burn injuries, all of which come with their own potential health complications.
The most common types of burn injuries include:
Thermal Burns – these types of burn injuries often result from propane or natural gas explosions
Scalding Burns – burns that scald the skin are most often caused by contact with hot water or oil
Chemical Burns – toxic substances such as bleach or acid are commonly responsible for chemical burns
Electrical Burns – high voltage electric current can cause severe burns and skin blistering
A victim's prognosis for recovery often depends on the severity of the burns they received, as well as the location on the body where the burning occurred. Burn severity—or burn degree—is determined by the temperature or caustic toxicity of the burning agent coupled with the duration of the victim's exposure.
The burn degree classification is as follows:
First Degree – affects the outer layer of skin only. This type of injury resembles a serious, painful sunburn in appearance. First degree burns usually heal within 3-5 days and require minimal hospitalization.
Second Degree – affects the inner and outer layers of skin. This degree of burn appears bright red or pink in color. Because this degree of burn is deeper than a first degree, it can take several weeks to heal. Wetness and blisters may also be present on the burn wound.
Third Degree – affects all skin layers as well as underlying tissue, muscle and bone. Most third degree burns appear yellow or black in color. This type of injury is the most severe, and it often takes months for the victim to heal. These burns often result in permanent, disfiguring scarring and loss of use of the affected area.
No matter what degree of burn a victim suffers, the injury will likely come with a host of necessary surgical procedures and potential complications.
For example, most burn sufferers are required to undergo a painful procedure known as skin grafting. Skin grafting involves surgically removing a piece of healthy skin from the victim's body and transplanting it over the burned area. The healthy skin can be taken from any area of the body, although the inner thigh is the most commonly chosen area.
During the surgery, burn victims are at risk for excessive bleeding, allergic reactions to anesthesia, and skin discoloration. Following the surgery, victims are at risk for developing infections, chronic pain, death of the grafted skin, and permanent nerve damage.
Our West Palm Beach burn injury lawyers understand the heartbreaking struggles a burn victim must endure, and we are ready to fight for your justice in a court of law.
Find out if you have a case by chatting with a legal representative.
How a Burn Injury Lawyer Can Help You
Each year, more than 450,000 Americans suffer burn injuries that require medical treatment. Of these victims, more than 3,500 die as a result of their injuries.
Our West Palm Beach burn injury lawyers feel it is a grave injustice that so many of these burn victims sustained their injuries due to someone else's negligent behavior. Examples of how another person's negligence can cause
innocent victims to suffer severe burns include:
A caretaker leaving a child unattended in a kitchen where hot cooking oil is present
Companies failing to follow safety guidelines for working with pressurized gases or caustic acids
A cost-cutting contractor building a home with cheap, faulty wiring
Distracted or impaired drivers hitting another motorist, causing the vehicle to erupt into flames
A manufacturer producing and selling a defective product that catches fire, such as faulty hair dryers, blankets made from flammable fabric, or leaky vehicle gas tanks.
All of these situations have the potential to cause serious, life-threatening burn injuries. They also have the potential to burden victims with large amounts of paperwork, such as medical reports, workers' compensation forms and insurance claims.
Because of this, burn victims and their families often require the help of a knowledgeable personal injury attorney to help them navigate through the paperwork and determine if they are entitled to recover damages by filing a lawsuit.
At Gordon & Partners, our burn injury lawyers have more than 200 years of combined legal experience and can provide the knowledge and resources necessary to efficiently and successfully handle your legal case.
If you are a burn victim who is unsure of where to turn or who to contact regarding your legal rights, the West Palm Beach burn injury lawyers at Gordon & Partners are always available to answer any questions or concerns you may have regarding your personal rights and potential lawsuit.
Contact Our West Palm Beach Burn Injury Lawyers Today
Our attorneys have skillfully handled numerous burn injury cases for people and families just like you. By enlisting the services of our compassionate West Palm Beach burn injury lawyers, you will be protected and guided throughout the entire litigation process.
We will work tirelessly to ensure your rights are upheld at all times and that you receive the MAXIMUM amount of compensation you are eligible to receive.
We also offer our services on a contingency basis, which means we do not get paid unless you win. At Gordon & Partners, we have ALWAYS fought for the injured, and not to fill our own pockets.
If you feel the burn injury you or a loved one suffered was the result of someone else's inappropriate or thoughtless behavior, it is important for you to speak with a reputable attorney regarding your legal options.
You can rest assured that our attorneys will always have your best interest in mind, and we are fully prepared to fight diligently on your behalf in a court of law.
Contact our skilled West Palm Beach burn injury lawyers today.
Call us at 1 (855) 722-2552 or complete a Free Case Evaluation form.
Further Resources
Verdicts & Settlements
R.J. Reynolds Tobacco Company product liability.
R.J. Reynolds Tobacco Company product liability.
Jury verdict for the wrongful death of a 63-year-old man survived by his widow.
Verdict against cigarette manufacturer for family of local lawyer who died of lung cancer.
Verdict against tobacco manufacturer for family of man who died from lung cancer as a result of smoking.
Verdict for widow of man who died of lung cancer as a result of addiction to smoking.
Gordon and Partners, along with co-counsel, recently represented the family of a smoker who passed away when she was 60 years old from lung cancer caused from her long time addiction to smoking cigarettes since she was a young girl. The case was tried in Lowell, Massachusetts and resulted in a verdict of 17 million dollars on May 31, 2019.
Recovery for man and family for injuries caused by a defective auto part.
Verdict for a smoker who contracted cancer of the jaw.
A Pinellas County jury verdict for the estate of a man who died of lung cancer at the age of 42.
Jury verdict for the wrongful death of a 68-year-old man from lung cancer from smoking cigarettes manufactured by RJR and Philip Morris.
Recovery for man who suffered brain injury and paralysis after collision with Blood Mobile.
Jury verdict for the wrongful death of a 97-year-old woman at an ALF.
Negligent supervision at Assisted Living Facility resulting in death.
Jury verdict in drowning death of autistic boy at a construction site.
Negligent failure to diagnose cancer.
Verdict against tobacco company on behalf of estate of woman who died of lung cancer.
Jury verdict for the family of a 23-year-old woman killed in a tractor-trailer accident.
Failure to diagnose spine fracture resulting in paralysis.
Settlement for a 54-year-old woman who suffered brain damage during a hip replacement surgery because the anesthesiologist failed to recognize that her respiratory levels had significantly dropped for nine minutes during the surgical procedure..
View more results
Live Chat Now
Featured Attorney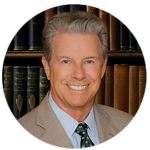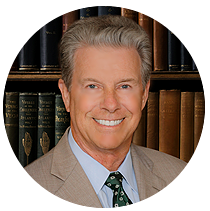 Robert E. Gordon
Robert E. Gordon is a personal injury attorney and founding member of the law Offices of Gordon & Partners. He is a strong advocate in fighting for the injured.
Read more