Industrial Burn Injuries

– Client Reviews

Due to the often frequent exposure to chemicals, heat and potentially explosive materials, workers in an industrial environment are susceptible to burn injuries at any time.
In fact, recent data released by the Bureau of Labor Statistics indicated that over 4.4 million accidents are reported in private industry workplaces each year. With this said, there is always a chance a worker may receive industrial burns or other injuries while on the job.
If you suffered a burn while working due to defective equipment or the negligence of others, the burn injury lawyers at Gordon & Partners are able to help determine if you have grounds to file a lawsuit.
We work on a contingency fee basis, which means we do not get paid unless you receive a favorable verdict or settlement. To schedule your free consultation, contact us today.
Complete a Free Case Evaluation form today.
Common Types of Industrial Burns
Every year, millions of workers are severely or fatally burned in work-related accidents. While many of these burns are caused by fire or high voltage electricity, industrial burns are often caused by concentrated steam, caustic chemicals or intensely heated manufacturing products.
The most common types of industrial burns include:
Thermal Burns – These occur when a worker comes in contact with steam or hot liquid. Many industrial machines release scorching hot steam or liquid during the manufacturing process, and great care should be taken when working with this type of machinery.
Tar Burns – Boiling hot tar can cause deep burns to a victim's face, neck, arms or hands very quickly. This is due to its sticky nature, which often causes it to adhere to a victim's skin within seconds of making contact. In the event of a tar burn, never try to peel the tar off of the victim. Instead, douse it immediately with cold water and call for emergency medical help right away.
Chemical Burns – Hazardous chemicals are often used in an industrial setting on a daily basis. Chemical splashes and spills can cause industrial burns to the outside of a victim's body, while chemical fumes can cause burns to a victim's nasal passages, throat or esophagus.
In the event of an industrial burn, it is important to call 911 as soon as possible. To help reduce the chances of sustaining a burn while at work, be sure to follow all enforced safety protocols, avoid taking shortcuts in the production process and report any potential hazards to a supervisor in a timely fashion.
However, if your industrial burns were caused by a lack of appropriate safety measures or preventative actions by your employer, you may be entitled to file a lawsuit and receive compensation for your lost wages, medical bills, and pain and suffering.
To learn more, contact the skilled burn injury lawyers at Gordon & Partners today for a free case evaluation.
Learn more about your legal options by calling 1 (855) 722-2552 today.
At-Risk Occupations for Industrial Burns
While it must be stated that industrial burns can be sustained in almost any working environment, there are some forms of employment that expose workers to a greater chance of receiving these types of burns on the job.
Some of these occupations include:
Welder
Offshore drilling rig operator
Merchant sailor
Auto/aircraft mechanic
Steel/metal mill worker
Plumber
Chemical manufacturing facility employee
HAZMAT tanker driver
Building materials manufacturer
Plastics extrusion/blow-molding shop worker
Petrochemical engineer
As noted above, many of these occupations are in the manufacturing, chemical and distribution fields, which exposes a worker to a greater risk of burn injuries simply by the nature of the business.
If you work in an industrial setting and suffered a burn injury that was caused by another person's negligence, contact us for a free review of your case today.
For your free claim review, CHAT LIVE with a legal representative.
What You Can Do if You Have Sustained Industrial Burns
If you have suffered a personal injury while at work, it is crucial to seek appropriate medical attention immediately. In the event of an industrial burn, victims can suffer internal injuries that may not be apparent immediately after the injury. If this happens, potentially life-threatening injuries may go unnoticed, which is why it is very important to call 911 and receive appropriate medical treatment after suffering industrial burns.
Once your condition, or a loved one's condition, has stabilized, it is recommended that you contact a reputable personal injury attorney in West Palm Beach who can help determine if you have grounds to file a lawsuit for your injuries. A good attorney will also be aware of any circumstances that may allow you to receive a payout, such as employer negligence and liability.
At Gordon & Partners, we are proud of our reputation for fighting for the people, not the powerful. If you are unsure if you have a claim against a large corporation or your employer, we can help clarify the confusion. We have fought and obtained thousands of favorable verdicts and settlements in personal injury lawsuits, and we are compassionate about helping you, too.
With more than 200 years of combined legal expertise, our lawyers also have the knowledge and resources necessary to represent your best interests in a court of law. Furthermore, we always work on a contingency fee basis, which means we do not charge you any fees for our services unless we win compensation for you.
For answers to your questions about filing a burn injury lawsuit, contact us today.
Further Resources
Verdicts & Settlements
Negligent failure to diagnose cancer.
Failure to diagnose spine fracture resulting in paralysis.
Settlement for a 54-year-old woman who suffered brain damage during a hip replacement surgery because the anesthesiologist failed to recognize that her respiratory levels had significantly dropped for nine minutes during the surgical procedure..
Negligent interpretation of radiology study resulting in death.
Failure to manage hypertension resulting in stroke.
Negligent delivery of infant causing Erb's Palsy injury.
View more results
Live Chat Now
Recent News
Featured Attorney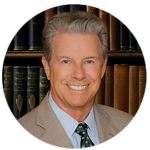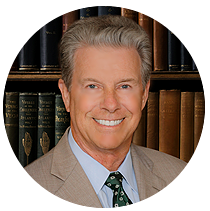 Robert E. Gordon
Robert E. Gordon is a personal injury attorney and founding member of the law Offices of Gordon & Partners. He is a strong advocate in fighting for the injured.
Read more