West Palm Beach Securities Litigation Attorney

– Client Reviews

"Investing in securities" is a broad term that covers many different kinds of financial investments, including stocks, bonds and mutual funds. When someone invests in a security, large sums of money are often involved, such as inheritances, retirement funds or an individual's life savings.
While the majority of people can safely assume their investments are being managed with great care, there are instances in which an investor falls prey to an unscrupulous financial adviser.
Have you become a victim of fraudulent financial activity? At the law offices of Gordon & Partners, our West Palm Beach securities litigation attorneys have a proven track record of success and are ready to help you today.
Your initial consultation is FREE and we only get paid when a recovery is made on your behalf.
Call 1 (855) 722-2552 or complete a Free Case Evaluation form.
Common Forms of Security Fraud
Both federal and Florida state laws provide protection for all investors against any person or business that commits securities fraud, including the company issuing the securities, its officers, directors, underwriters, accountants or other professionals.
One of the most common forms of security fraud is a deceptive practice known as fraud-on-the-market. Fraud-on-the-market occurs when a company artificially inflates the market price of its stock by misrepresenting or failing to disclose the company's true financial performance. If an investor was presented fraudulent information when deciding to buy or sell a security, and their decision ultimately resulted in a substantial loss of funds, the company may be held accountable for practicing fraud-on-the-market.
Another common form of security fraud is broker churning. If a broker trades a client's investments excessively for the sole purpose of generating commission, the practice is known as churning. Frequent in-and-out purchases and sales of securities that do not appear necessary for an individual's investment goals may be indicative of churning.
Both fraud-on-the-market and churning are illegal and unethical practices that violate rules set forth by the U.S. Securities and Exchange Commission (SEC). Oftentimes, these practices result in devastating financial losses for shareholders and investors.
Other forms of securities fraud include (but are not limited to):
Unsuitability
Unauthorized transactions
Surprise margin calls
Breach of fiduciary duty
If you believe a company has misrepresented its market worth, your broker has engaged in portfolio churning, or that you are the victim of any other form of investment abuse, please contact us today.
Our team of West Palm Beach securities litigation attorneys have extensive experience representing victims with claims against brokerage houses, independent financial advisors and large corporations. We will use our in-depth knowledge of investment best practices to help ensure you reclaim as much of your hard-earned money as legally possible.
CHAT LIVE with a legal representative to find out if you have a case.
How to Avoid Security Fraud
While it is impossible to foresee every potential incidence of investment fraud, there are certain precautionary measures that can be taken to help decrease the odds of becoming a victim. With this in mind, our securities litigation attorneys have offered the following tips to help ensure your money is invested as safely as possible.
Investment Tip #1: Always research a company before investing. As a potential investor, it is important to fully understand what business a company conducts, what products it sells and what services it offers before you make the decision to invest. Also, be sure to check out the company's financial statements (which can be found on the SEC website www.sec.gov/edgar.shtml) before buying stock in the company. Always base your investment decisions on reliable, trustworthy information, and never base your decisions on unsolicited emails, posts on message boards or company news releases.
Investment Tip #2: Know your broker. Before you invest, take time to get to know the person who will be handling your investments. Even if you already know them socially, it is highly recommended that you confirm they are licensed to sell securities in your state. You should also be aware of any issues they or their firm has had with regulators or other investors. You can find the disciplinary history of brokers and advisers on the SEC website, as well as on the Financial Industry Regulatory Authority website.
Investment Tip #3: Never handover full control of your investments. If a financial advisor tells you that you do not need to be involved with your investing because they will do all of the work for you, this may be a red flag that he or she is planning on using your money for illegal purposes. When discussing your investment goals, always inform your broker that you plan on monitoring the activity on your account on a consistent basis. Request regular statements from your investment company, and always question any trading activity that you do not fully understand. If your broker or financial adviser provides excuses when you request your principal or profits, such as telling you that your money is unavailable due to it being rolled over into other investments, this may be a sign they have stolen your money for their own personal use.
If you suspect you may be the victim of securities fraud, or any other questionable investment practice, do not hesitate to contact the knowledgeable West Palm Beach securities litigation attorneys at Gordon & Partners as soon as possible.
We can help determine if the investment strategies provided by your financial advisor are unsatisfactory or suspicious, and we can help you recover your losses quickly and completely.
For your free claim review, call 1 (855) 722-2552 or complete an online contact form.
When You May Need a Securities Litigation Attorney
Despite government regulators being largely responsible for uncovering illegal and unethical investment practices, such practices are often discovered by regulators after investors have already lost their life savings or other substantial amounts of money.
In order to recover losses caused by a financial adviser who has mishandled your accounts, you must file a claim and pursue recourse through legal channels. For the best possible outcome, you should always consult with a reputable securities litigation attorney.
The right securities litigation attorney can inform you of your legal rights, build a strong case in your favor, and provide you with an opportunity to recover all of your financial losses. At Gordon & Partners, we provide unparalleled legal counsel to individual clients, institutional investors and class representatives.
In addition to securities and investments, our West Palm Beach securities litigation attorneys also provide legal counsel for clients in a variety of other fraud-related cases, including:
Securities
Consumer fraud
Defective products
Employment
Unfair trade practices
Whistleblower
Civil racketeering
Class action
No matter what your fraud lawsuit may entail, fraud litigation is a complex process that often involves a substantial amount of investigation to determine who is at fault. With decades of experience, the securities litigation attorneys at Gordon & Partners are able to assess the merits of your case and determine the best legal path to take in order to obtain maximum compensation on your behalf.
We proudly work on a contingency-only basis, which means we do not charge you for our fees and services unless we obtain a favorable verdict or settlement for your case.
For those who are unsure if they have grounds to file a lawsuit, we also offer a 100% FREE initial case review, which enables potential clients to submit the details of their fraud case to our lawyers, who will review the information and offer advice on the best way to move forward with proceedings.
At Gordon & Partners, our West Palm Beach securities litigation attorneys believe that all negligent, dishonest or fraudulent financial advisers should be held accountable for their actions. We believe all victims of securities fraud should receive legal support from experienced, knowledgeable attorneys who can help them reclaim as much of their hard-earned money as legally possible.
Verdicts & Settlements
R.J. Reynolds Tobacco Company product liability.
R.J. Reynolds Tobacco Company product liability.
Jury verdict for the wrongful death of a 63-year-old man survived by his widow.
Verdict against cigarette manufacturer for family of local lawyer who died of lung cancer.
Verdict against tobacco manufacturer for family of man who died from lung cancer as a result of smoking.
Verdict for widow of man who died of lung cancer as a result of addiction to smoking.
Gordon and Partners, along with co-counsel, recently represented the family of a smoker who passed away when she was 60 years old from lung cancer caused from her long time addiction to smoking cigarettes since she was a young girl. The case was tried in Lowell, Massachusetts and resulted in a verdict of 17 million dollars on May 31, 2019.
Recovery for man and family for injuries caused by a defective auto part.
Verdict for a smoker who contracted cancer of the jaw.
A Pinellas County jury verdict for the estate of a man who died of lung cancer at the age of 42.
Jury verdict for the wrongful death of a 68-year-old man from lung cancer from smoking cigarettes manufactured by RJR and Philip Morris.
Recovery for man who suffered brain injury and paralysis after collision with Blood Mobile.
Jury verdict for the wrongful death of a 97-year-old woman at an ALF.
Negligent supervision at Assisted Living Facility resulting in death.
Negligent failure to diagnose cancer.
View more results
Live Chat Now
Recent News
Featured Attorney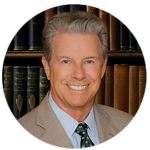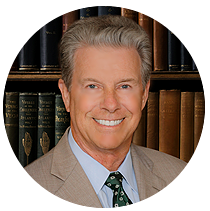 Robert E. Gordon
Robert E. Gordon is a personal injury attorney and founding member of the law Offices of Gordon & Partners. He is a strong advocate in fighting for the injured.
Read more