PALM BEACH
GARDENS
INJURY LAWYERS
Palm Beach Gardens Personal Injury Lawyer

– Client Reviews
If you or someone you love was seriously injured because of another person's negligence, you deserve to have an experienced legal professional on your side – one who will fight diligently for your rights and help you win the maximum compensation allowed by law. At Gordon & Partners, our Palm Beach Gardens personal injury lawyers are known for obtaining successful results in a variety of personal injury cases. For more than 25 years, we have helped South Florida residents have gotten millions in verdicts and settlements for their personal injury lawsuits, and we can do the same for you. To meet with one of our knowledgeable personal injury attorneys in Palm Beach Gardens, contact us today. We work on a contingency fee basis, which means you do not owe us any money unless we win your case for you.
Call 1 (855) 722-2552 for a free, no obligation consultation.
Causes of Personal Injuries
A personal injury is a form of bodily harm or mental trauma caused by another individual or entity who was acting in a negligent, careless or reckless manner. To receive compensation for a personal injury lawsuit, a victim must prove his or her injuries were a direct result of another's negligent actions. This means a person or company must have failed to act in a responsible and ethical manner, and by doing so, caused harm or injury to the victim.
Some common causes of personal injuries include:
Bicycle crashes
Dangerous drugs
Dangerous medical devices
Defective products
Rideshare Accidents
Of course, no two injuries are alike, and many vary in their severity and possible complications. Some injuries may take a week to heal, while others may be permanent and affect a person throughout his or her lifetime.
For this reason, it is important to contact experienced Palm Beach Gardens personal injury lawyers to discuss your potential claim today.
Complete a Free Case Evaluation form to get started today.
What Should I Do If I Have Been Injured?
There are several important steps you should take if you have been injured because of another's actions. These steps can help make sure you receive the medical care you need and that you have the necessary information should you need to file a personal injury claim.
Seek Immediate Medical Care
It is important to seek medical attention right away. This will help ensure your injuries are properly treated.
Seeking immediate medical care is also a necessary step in filing a lawsuit, because insurance agencies will want to see proof of your injuries before any compensation can be paid to you. By failing to seek medical treatment, you may be risking your life, as well as the ability to file a lawsuit.
Obtain Your Medical Records
You should keep detailed records of everything associated with your injury. This may include doctors' reports, lab work, medication or medical device expenses, lost time from work, and the effects of your injury on your daily life. These key factors will help an injury attorney detail the effects of your injuries.
Document the Accident
You should take detailed notes about everything you remember from the accident or incident that caused your injury, including the events leading up to the accident, the time and location of the incident, who was involved and their contact information, and any other details you remember. This can include taking photos of the accident scene, your injuries, and any property damage. As time passes, these details will fade from memory.
You can obtain an accident report from the Palm Beach Gardens Police Department if your accident occurred within the city limits. You can also contact the Palm Beach County Sheriff's Office of Central Records for a copy of the report.
It is also helpful to keep detailed notes about all conversations you have regarding your accident, injuries or claim. This can help an accident attorney ensure your rights have not been violated.
Contact an Experienced Injury Lawyer
Once you have visited a physician regarding your injuries and have all the necessary documentation, contact our experienced Palm Beach Gardens personal injury lawyers to discuss your case free of charge.
An experienced personal injury attorney has the knowledge and resources necessary to seek the maximum compensation you are entitled to for your losses and damages. We have the means to negotiate with insurance adjusters to achieve a successful settlement as quickly and efficiently as possible.
Most accident and injury claims will initially be handled through an insurance company, whether it is your own insurance provider or the insurer of the at-fault party.
Because insurance companies are large corporations that are focused on their own interests, they can be difficult to work with. They will do everything they can to protect their best interests by attempting to pay out as little as possible for your claim.
It is always best to speak with a reputable accident lawyer before communicating with an insurance company, as we can advise you of what you should and should not say. Our Palm Beach Gardens personal injury lawyers will also handle all communication with the insurance company on your behalf.
If you choose to communicate with the insurance company on your own, it is best to:
Only share the facts of the accident. Never exaggerate or embellish an accident or your injuries.
Honesty, tell the insurance adjuster if you are not sure of the answer to a question. You are not obligated to answer anything you do not know.
Never diminish your injuries or discuss preexisting conditions. This will make the insurer think that your injuries are not severe and may be a result of a preexisting condition.
Never provide a written or verbal statement without talking with a lawyer first. This information can be used against you to diminish your claim.
How Long do I Have to File a Personal Injury Claim?
In most cases, the first step in obtaining compensation is to file a claim with the insurance company. This should be done as quickly as possible.
The insurer will likely attempt to settle the claim quickly. However, their initial claim does not always cover the full cost of your damages. If this is the case, our Palm Beach Gardens personal injury lawyers will negotiate with the insurance company to obtain fair compensation for you.
If the insurance company is unwilling to provide a fair settlement amount that covers the full extent of your injuries, we will file a personal injury lawsuit.
Florida's statutes of limitations place strict deadlines on the amount of time we have to file a lawsuit. These deadlines include:
Personal injury: four years from the date of the accident
Product liability: four years from the date of the accident or when the cause of the accident was first discovered, but no more than 12 years from the date the product was first purchased
Claims against the city, county or state government: three years from the date of the accident
Medical malpractice: two years from the date of the incident or from when you first discovered your injury
Wrongful death: two years from the date of death
It is in your best interest to contact our injury attorneys as soon as possible after an accident to ensure that the statutes of limitations do not run out on your claim.
How Much is My Case Worth?
Every injury case is different and will warrant varying amounts and types of compensation. Depending on the circumstances of your case, it may be possible to recover both economic and noneconomic damages.
Economic Damages
The most common type of compensation awarded in injury lawsuits is economic damages, which attempt to reimburse an injury victim for the money that has been spent in relation to his or her injuries. This can include compensation for:
Past, present and future medical bills
Prescription medications
Necessary medical equipment
Expenses for traveling to and from doctors' appointments
Funeral and burial expenses
Noneconomic Damages
Often, an injury victim will suffer more than just economic damages. Noneconomic damages attempt to make an injury victim whole again, or as close to the condition he or she was in prior to the injury. These damages are more difficult to calculate and can include:
Physical pain and suffering
Mental anguish
Inconvenience caused by the injury
Inability to participate in or enjoy the same activities and pleasures of life as before
Loss of companionship, comfort or support
Punitive Damages
Punitive damages are rarely awarded in personal injury lawsuits. They are meant to serve as a form of punishment against the at-fault party and to discourage others from engaging in similar behavior.
Although there are no caps on the amount of economic and noneconomic damages that can be awarded in a typical personal injury lawsuit, limits the amount of punitive damage that can be awarded to $500,000 or three times the amount of compensatory damages, whichever is greater.
There are also additional restrictions on the compensation that can be awarded in car accident cases and medical malpractice lawsuits.
Our Palm Beach Gardens personal injury lawyers have decades of experience representing injury victims and can advise you of how much your claim is worth.
Florida Comparative Negligence
Florida law also limits the compensation that can be recovered if an injury victim was partially responsible for causing his or her injuries. According to the state's comparative negligence rule, a victim's compensation will be reduced by his or her percentage of fault in causing his or her injuries.
For example, if you were asking for $10,000 in compensation but were found to be 20 percent at fault for causing your injuries, you would only be able to recover $8,000.
Our Palm Beach Gardens personal injury lawyers will work to ensure you are not blamed for more than your fair share of fault in causing the accident that led to your injuries. Insurance companies and the at-fault party's attorneys will try everything they can to limit their liability and payout.
Fill out a Free Case Evaluation Form for more information.
How Much Does It Cost to Hire an Injury Lawyer?
If you are unsure if you can afford a legal battle with an insurance company, hospital, nursing home or large corporation, the Palm Beach Gardens personal injury lawyers at Gordon & Partners can help.
We proudly serve the residents of Palm Beach Gardens by covering all costs associated with a personal injury lawsuit while we work tirelessly to win your case.
If we are successful and recover compensation for you, we charge a small percentage of the total compensation received. If we are unable to recover anything for you, we are paid nothing and we do not ask you to repay any of our costs.
Call 1 (855) 722-2552 for a free consultation today.
Contact Our Palm Beach Gardens Personal Injury Lawyers Today
The goal of our Palm Beach Gardens personal injury lawyers is to level the playing field for all the city's residents and help ensure they receive the justice and compensation they deserve.
Having obtained millions in favorable verdicts and settlements for our clients, our lawyers have established themselves in the top tier of attorneys in Palm Beach Gardens and the surrounding areas. We are members of the and the Florida Justice Association. Founding partner Robert Gordon is also a former president of the Palm Beach County Justice Association.
We are available to answer any questions you may have and help determine if filing a personal injury lawsuit is right for you. Contact the Palm Beach Gardens personal injury lawyers at Gordon & Partners today.
Gordon & Partners, P.A.
4114 Northlake Blvd
Palm Beach Gardens, FL 33410
Phone:
(561) 333-3333
Verdicts & Settlements
R.J. Reynolds Tobacco Company product liability.
R.J. Reynolds Tobacco Company product liability.
Jury verdict for the wrongful death of a 63-year-old man survived by his widow.
Verdict against cigarette manufacturer for family of local lawyer who died of lung cancer.
Verdict against tobacco manufacturer for family of man who died from lung cancer as a result of smoking.
Verdict for widow of man who died of lung cancer as a result of addiction to smoking.
Gordon and Partners, along with co-counsel, recently represented the family of a smoker who passed away when she was 60 years old from lung cancer caused from her long time addiction to smoking cigarettes since she was a young girl. The case was tried in Lowell, Massachusetts and resulted in a verdict of 17 million dollars on May 31, 2019.
View more results
Recent News
Live Chat Now
Featured Attorney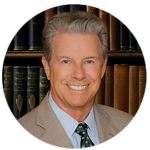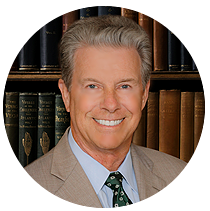 Robert E. Gordon
Robert E. Gordon is a personal injury attorney and founding member of the law Offices of Gordon & Partners. He is a strong advocate in fighting for the injured.
Read more