Palm Beach Gardens Dog Bite Lawyers

– Client Reviews

Dog bites can lead to significant physical and emotional trauma for any victim.
If you or someone you love has been attacked or bitten by a dog, it is imperative that you hire a reputable attorney who has extensive experience with these issues. Our Palm Beach Gardens dog bite lawyers can tell you more about your rights and help ensure you are fully protected when initiating a legal claim. We have a strong history of working on behalf of our clients to help them get the justice and compensation they deserve. Consulting with a lawyer as soon as possible after going through a dog bite attack is the best way to protect yourself.
Call 1 (855) 722-2552 for a free, no obligation consultation. We do not get paid unless you do.
Florida's Dog Bite Laws
Dog bite laws in Florida hold dog owners strictly liable for any bites or attacks that occur in public or private places, including the dog owner's property. A dog owner can be held liable for any resulting damages whether or not the owner knew that the dog was dangerous.
In the majority of these cases, the victim may be able to recover compensation for his or her injuries if they are able to prove that the dog attacked them and that they sustained injuries as a result of the attack.
However, any negligence on the part of the victim that contributed to the attack will reduce the owner's liability for the accident. It will also reduce the victim's potential compensation award by the percentage of fault he or she had in causing the injuries.
The dog owner will not be liable for any injuries if:
The victim provoked the dog
The victim was trespassing on the dog owner's property
The property owner displayed warning signs in a prominent location that were easily readable and contained the words "bad dog"
A landlord may also be held liable for a dog attack if he or she was aware of a possibly dangerous dog or breed on the premises. This is because he or she has a duty to protect all tenants from danger.
Our Palm Beach Garden dog bite lawyers are experienced in handling these types of cases and will investigate and gather evidence from your accident in order to hold the dog's owner liable for your injuries.
Live Chat with a representative to learn more.
Dog Bite Injuries
Although a dog bite can happen to anyone, children and the elderly are most at risk for suffering severe, life-threatening injuries from an attack. Children's small size makes them vulnerable to injuries to the head and neck, while the fragile state of elderly individuals makes them more vulnerable to injuries to the hips, wrists and arms.
Other common injuries associated with dog attacks include:
Contusions
Bruising
Broken bones
Facial injuries
Lacerations
Dislocations
Concussion
Permanent scarring
Psychological damage
Life-changing injuries may be caused by a sudden dog attack. A Palm Beach Gardens dog bite lawyer may be able to help you recover the compensation you need for your injuries.
Complete a Free Case Evaluation form today.
Do I Need a Dog Bite Attorney?
A dog bite can occur under a variety of circumstances and it frequently happens unexpectedly. The dog may belong to someone else and proving liability for your claim can become overwhelming if you do not know the next steps you need to take.
Our Palm Beach Gardens dog bite lawyers have a strong record of handling a variety of personal injury cases. Our team consists of accomplished Palm Beach Gardens personal injury lawyers who are members of the Palm Beach County Bar Association and have been recognized as Florida Super Lawyers®. Our founding partner, Robert Gordon is a former president of the Palm Beach Justice Association.
We have the skills and resources to thoroughly investigate and build your claim. In order to do this, we will:
Determine the dog owners' responsibilities under Florida law and if he or she was in compliance with any applicable laws
Identify any involvement you may have had in the accident
Examine the temperament of the dog and whether or not it has been identified as a "dangerous dog" and has a history of attacks
Analyze evidence from the scene of the attack to determine if any warning signs were present
This initial evaluation gives us the best possible chance to prepare a successful claim on your behalf so that you can move forward with your life after a devastating dog bite incident. Do not hesitate to get the help you need.
Contact Our Palm Beach Gardens Dog Bite Lawyers
If you or a loved one has been attacked or bitten by a dog, do not hesitate to contact our Palm Beach Gardens dog bite lawyers for a free, no obligation consultation. You only have four years from the date of the attack to file a lawsuit, according to Florida's statutes of limitations, so do not miss your opportunity to bring a claim and obtain compensation.
Our attorneys work on a contingency fee basis, so we do not charge any legal fees unless we obtain a verdict or settlement on your behalf.
Call 1 (855) 722-2552 or complete a Free Case Evaluation form.
Verdicts & Settlements
R.J. Reynolds Tobacco Company product liability.
R.J. Reynolds Tobacco Company product liability.
Jury verdict for the wrongful death of a 63-year-old man survived by his widow.
Verdict against cigarette manufacturer for family of local lawyer who died of lung cancer.
Verdict against tobacco manufacturer for family of man who died from lung cancer as a result of smoking.
View more results
Live Chat Now
Recent News
Featured Attorney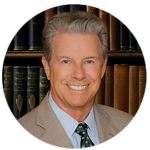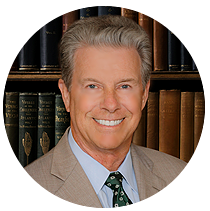 Robert E. Gordon
Robert E. Gordon is a personal injury attorney and founding member of the law Offices of Gordon & Partners. He is a strong advocate in fighting for the injured.
Read more