West Palm Beach Dog Bite Lawyers

– Client Reviews

Dog bites can cause serious injuries like broken bones, concussions, lacerations and the potential for permanent scarring. They can also lead to psychological trauma after a terrifying encounter with an attacking dog.
If you or a loved one has suffered from a vicious dog attack, it is important to hire a reputable attorney who has detailed knowledge of the strict laws and regulations governing dog bites. Our West Palm Beach dog bite lawyers have years of experience defending the rights of the injured against negligent dog owners.
We have a history of successfully securing favorable verdicts and settlements on behalf of dog bite victims throughout South Florida. Schedule a free, no-obligation consultation today to find out more about your legal options.
Complete a Free Case Evaluation form or call 1 (855) 722-2552 today.
Who is Responsible for a Dog Bite?
Florida dog bite laws hold a dog owner strictly liable for any damages from a dog bite, regardless if they knew the dog was dangerous or not. This means that, in most cases, the injury victim is entitled to compensation for their injuries, as long as they are able to prove the dog bit them and they sustained injuries as a result.
Exceptions to this rule include a victim who was trespassing or provoking an animal, or if signs were posted warning about a dangerous dog. In these situations, the owner's percentage of liability will be decreased or removed entirely.
Dog owners are not the only ones who can be held liable for a dog bite. If a landlord is aware of a potentially dangerous dog on the premises, they may be held liable for a dog bite because they have a duty of care to protect all tenants from harm.
Our West Palm Beach dog bite lawyers understand the intricacies often associated with dog bite cases. We will fully investigate your claim, determine who should be held liable, build a strong case on your behalf and help you get you the compensation you deserve.
Get started today by completing a Free Case Evaluation form.
Dog Bite Injuries
Although anyone can suffer from a dog bite, children and the elderly are especially susceptible to suffering serious and life-threatening injuries from an attack.
The elderly are often frailer than younger people and can easily suffer broken arms, wrists, hips or other bones. Children, mostly because of their height, are most vulnerable to injuries to the head, neck and throat, which can lead to severe injuries and permanent disfigurement.
Some of the most common dog bite injuries our attorneys have witnessed include:
Lacerations

Scratches

Broken bones

Concussion

Facial injuries
Dislocations

Contusions

Infection (Rabies)

Psychological damage

Permanent scarring
Tragically, victims of a dog bite attack are often left with life-changing injuries at no fault of their own. As a bite victim, you should seek legal advice immediately – the longer you delay, the less chance you have to recover compensation after being the victim of a dog bite. Click below to begin the conversation with our team to see if you have a case.
Find out if you have a case by chatting with a representative.
Why Hire a Dog Bite Lawyer?
A dog bite can happen unexpectedly and under many circumstances. The dog could belong to your neighbor, your friend or a complete stranger. Proving who was liable for your injury can sometimes become complicated, particularly when working with insurance companies.
Our personal injury attorneys have more than 200 years of combined experience representing the injured and working intimately with insurance companies to help ensure our clients receive fair compensation for their losses.
Our West Palm Beach dog bite lawyers have successfully handled these types of cases on numerous occasions. Our personalized attention to every case ensures that we will fully investigate a dog bite incident by determining:
Any involvement you had in the incident

The dog owner's responsibilities and compliance with Florida law

The dog's temperament and if it has a history of attacks

The location of the attack and if any warning signs were posted
Through a thorough investigation, we can build a successful claim on your behalf to help you get the compensation you deserve for your injuries. Learn more about how we can help with your claim. Contact us today for a free, no obligation consultation.
How Do I File a Dog Bite Lawsuit?
Filing a dog bite lawsuit is a natural step after an attack. It allows you to hold the dog owner responsible for his pet's behavior while also securing allowed compensation for your injuries. Considering the emotional trauma that a dog bite can cause, this may be a substantial amount.
Hiring an attorney is a logical first step in filing a lawsuit of any kind. Our personal injury lawyers have experience representing dog bite injury victims, including negotiating with insurance companies and handling litigation if needed.
How Do You Negotiate a Dog Bite Settlement?
How you approach your settlement talks can impact the outcome. You want to have solid evidence of your injuries, their cause and what treatment you received for them. It is also a good idea to have supporting evidence to show any long-term effects. In general, the following steps will help you develop a solid case for a favorable settlement.
Identify the Dog's Owner
It is nearly impossible to seek compensation if you do not know a dog's owner. Although it may not be the first thing you think of after a dog attack, identifying a dog and its owner is a crucial first step. At the very least, you want to note the location of where the bite occurred so you can file a police report.
Get Medical Care
Any settlement must be carefully negotiated to ensure it matches the severity of your injuries and the trauma they caused. Getting a diagnosis and treatment can help establish this. Therefore, getting medical care for any injuries sustained is critical to the negotiation process.
Speak With an Injury Attorney
There are many benefits of speaking to an attorney when it comes to a dog bite injury. An experienced attorney can help investigate the accident and animal in question. For example, a dog may have a history of biting others.
We also work to keep communication open with the pet owner's insurance company. Dog bites are often covered under home insurance, so this likely be with their homeowner's policy provider. Additionally, lawyers are skilled negotiators who can help you reach a favorable settlement with insurance companies.
Gather Evidence
In addition to medical records, you also want to have evidence to support your claims. For starters, take lots of pictures of your injuries at different times. This helps create a timeline of how long it took to heal and any treatments you needed. Photos of the bites and other injuries sustained can make a big impact on your case.
Witness statements can support your claims and help explain what happened from an outsider's perspective. It is also a great idea to request copies of any videos taken of the attack. With almost everyone carrying a cell phone, someone was bound to record the incident. This could show things such as a lack of provocation or failure of an owner to stop an attack.
How Much Can You Sue for After a Dog Bite?
As with other types of personal injury cases, the amount you sue for depends on the type and severity of the injury. When we evaluate your case, we will also establish an appropriate level of compensation to seek. This typically includes the following factors:
Past, present and future medical care for your injuries
Disfigurement
Permanent disability
Loss of income
Decreased earning capacity
Emotional pain and trauma
As you can imagine, there can be a tremendous amount of variability in these items. Establishing appropriate compensation for your injuries is a crucial first step in deciding what amount to seek. Our attorneys will consider the type of injury you sustained, how it affects your life and livelihood and the cost of medical care to manage the injury to determine if a settlement offer is sufficient.
How Long Will It Take To Settle My Lawsuit?
Like most other legal claims, the amount of time it takes to settle a dog bite lawsuit can range from several weeks to years. In many cases, an insurance company will pay out a settlement rather quickly. However, they may decide to fight the claims, especially if you do not have evidence to support your claims.
You can help your lawsuit move more quickly by being prepared and gathering appropriate documentation, such as medical records, pictures and other supporting evidence of your injuries or the bite incident. Having an experienced injury attorney on your side will also facilitate the process. At Gordon & Partners, our lawyers will carefully investigate the attack to establish responsibility and gather evidence that supports your claims.
How Will I Pay for a Lawyer To Protect Me?
Paying for a lawyer should not be an obstacle to having professional representation after a dog bite injury. That is why you should always discuss payment options when you first speak to a law firm. Many personal injury attorneys work on a contingency basis, so you only pay a fee if they win your lawsuit or obtain a favorable settlement from the pet owner or his insurance company.
At Gordon & Partners, we believe that the cost of a lawyer should not stand in the way of you getting the compensation you deserve. Schedule a free evaluation at one of our Florida offices where we will review the information you have and determine the strength of your case. If you decide to move forward, you will never pay a fee unless we successfully negotiate a settlement or win the lawsuit on your behalf.
What if the Dog That Bit Me Belonged to a Friend or Family Member?
Any dog owner must be held responsible for their pet's behavior. This includes your friends and family members. Florida law makes it very clear that dog owners are liable for bite injuries that happen to a person in a public place or lawfully on their property if there are no warning signs posted.
When making a decision, keep in mind that seeking compensation from a friend or family member for your injuries is not the same as filing criminal charges. Homeowners' or renters' insurance usually covers the damages related to dog bites.
Call 1 (855) 722-2552 to see how we can help you.
Schedule a Free Consultation
If you or a loved one has suffered a dog bite injury, you deserve justice. With a strong history of standing up for the injured in South Florida, we will work tirelessly to ensure negligent dog owners are held responsible, and that you receive fair and just compensation for your injuries.
Our West Palm Beach dog bite lawyers have a strong record of recovering millions on behalf of the injured. We proudly work on a contingency fee basis and do not get paid unless you win.
Call 1 (855) 722-2552 or complete a Free Case Evaluation form today.
Further Resources
Verdicts & Settlements
R.J. Reynolds Tobacco Company product liability.
R.J. Reynolds Tobacco Company product liability.
Jury verdict for the wrongful death of a 63-year-old man survived by his widow.
Verdict against cigarette manufacturer for family of local lawyer who died of lung cancer.
Verdict against tobacco manufacturer for family of man who died from lung cancer as a result of smoking.
Verdict for widow of man who died of lung cancer as a result of addiction to smoking.
View more results
Live Chat Now
Recent News
Featured Attorney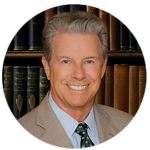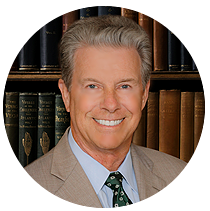 Robert E. Gordon
Robert E. Gordon is a personal injury attorney and founding member of the law Offices of Gordon & Partners. He is a strong advocate in fighting for the injured.
Read more