West Palm Beach OBGYN Malpractice Attorney

– Client Reviews

For more than twenty years, the West Palm Beach OBGYN malpractice attorneys at Gordon & Partners have provided quality legal services to countless women and children who were injured during the child birthing process. We have the knowledge and experience necessary to successfully file lawsuits on behalf of injured women and children, and we have helped our clients receive millions in favorable verdicts and settlements.
Because every woman's pregnancy and birthing experience is different, our West Palm Beach OBGYN malpractice attorneys are skilled in handling a diverse array of OBGYN malpractice cases and are dedicated to ensuring all injured patients receive the compensation they deserve.
If you or your child was harmed by an obstetrician, you may be entitled to financial compensation for the injuries you were unjustly forced to endure. Contact our West Palm Beach OBGYN malpractice attorneys today for a free review of your claim. We will listen closely to your story and help determine if filing a medical malpractice lawsuit is right for you. All legal services we provide are free of charge, and we only get paid if we help you obtain financial compensation.
For a free case review, call 1 (855) 722-2552 or fill out our Free Case Evaluation.
What is OBGYN Malpractice?
When an obstetrician fails to provide adequate medical care, or if they act in a careless or negligent manner, the results can be devastating – even deadly – for a woman and her child.
While unforeseeable complications can arise during any pregnancy, the manner in which a doctor handles these complications can mean the difference between life and death. Reckless or negligent actions can aggravate a preexisting complication or cause new, additional complications to arise. Both of these scenarios can lead to the mother or child being permanently harmed.
An OBGYN malpractice claim can be filed against any doctor or medical staff member whose neglectful healthcare actions or decisions caused serious injury or death to a pregnant woman or her baby. Some common instances of OBGYN medical negligence include:
Failing to identify a life-altering birth defect or genetic disorder during pregnancy
Failing to perform a cesarean section when needed or failing to perform one in a timely manner
Improperly using forceps, which may cause head, neck or brain damage to the baby
Failing to recognize or address umbilical cord complications, such as a detached placenta or a cord wrapped around an infant's neck.
Failing to discover potentially deadly prenatal conditions, including ectopic or tubal pregnancies
Such instances of OBGYN malpractice often result in serious and debilitating injuries to the child, including soft tissue damage, facial paralysis, brain damage, broken bones and internal bleeding. Misdiagnosis or failing to identify a birth injury can lead to infant death or severe complications for the mother, including a uterine infection known as chorioamnionitis or a dangerous Group B streptococcal (GBS) infection.
Our West Palm Beach OBGYN malpractice attorneys are available to assist all woman and children who have suffered needlessly due to the reckless actions of a negligent obstetrician. For more information on how we can help you receive the justice and compensation you deserve,
Find out if you have a case today. CHAT LIVE with a legal representative.
Birth Defects Caused by OBGYN Malpractice
As previously mentioned, OBGYN malpractice is not limited to a doctor's reckless actions. If a doctor fails to diagnose a birth defect, the mother may be entitled to legal recourse due to the doctor's careless inactions. Some common types of birth defects that a doctor may overlook include:
Cerebral Palsy – a condition caused by abnormal brain development while an infant is still in the womb. Symptoms include exaggerated reflexes, difficulty speaking, floppy head, arms or legs, and involuntary movements. It is estimated that nearly 500,000 individuals living in the United States have Cerebral Palsy.
Congenital heart defects – consists of several different structural issues with a child's heart that occur during fetal development. These types of heart defects include atrial septal defects, hyperplasic left heart syndrome, Tetralogy of Fallot, transposition of the great arteries, and ventricular septal defect. It is estimated that nearly 32,000 babies are born every year with some type of heart defect, which is around one out of every 125 babies.
Down Syndrome – considered the most common type of birth defect in the United States today, Down Syndrome is caused by abnormal cell division involving the 21st chromosome. It causes a distinct facial appearance, intellectual and cognitive disabilities and delayed development. Each year, more than 6,000 babies are born with the disorder.
Gastroschisis – a hole in the abdominal wall that allows an infant's intestines to protrude outside their body. In some instances, other organs such as the liver or stomach may protrude through the opening as well. The U.S. Centers for Disease Control and Prevention estimates that nearly 1,871 babies are born with this defect each year in the United States.
In many cases, birth defects can lead to serious health complications, developmental problems, and functional disabilities for the surviving child. If the defect is severe, the child may die shortly after birth.
Learn more about your legal options and how we can help you. Call 1 (855) 722-2552.
Contact Our West Palm Beach OBGYN Malpractice Attorneys
Were you or a loved one injured by an obstetrician? If so, you may be entitled to file a lawsuit and receive compensation for any resulting injuries or death.
At Gordon & Partners, our West Palm Beach OBGYN malpractice attorneys can help determine if filing a lawsuit is right for you. If so, the compensation awarded in an OBGYN malpractice case may cover current and future medical expenses, including costs associated with physical therapy and rehabilitation. If you sustained permanent injuries and can no longer work, you may be entitled to compensation for lost wages. In instances where the malpractice caused irreversible emotional trauma to you or your family, compensation may be awarded to mitigate the mental damage.
Additionally, if either the infant or mother died as a result of OBGYN malpractice, surviving family members may be entitled to file a wrongful death lawsuit and pursue punitive damages, which is a monetary award meant to punish the doctor for their misconduct and to deter similar behavior.
Contact our knowledgeable West Palm Beach OBGYN malpractice attorneys today for help with your potential lawsuit. We are available to answer any question you may have and to provide you with quality legal representation should your case warrant an OBGYN malpractice lawsuit.
Complete a Free Case Evaluation form or call 1 (855) 722-2552 today.
Verdicts & Settlements
Negligent failure to diagnose cancer.
Failure to diagnose spine fracture resulting in paralysis.
Settlement for a 54-year-old woman who suffered brain damage during a hip replacement surgery because the anesthesiologist failed to recognize that her respiratory levels had significantly dropped for nine minutes during the surgical procedure..
Negligent interpretation of radiology study resulting in death.
Failure to manage hypertension resulting in stroke.
View more results
Further Resources
Live Chat Now
Medical Malpractice News
Featured Attorney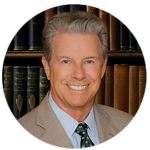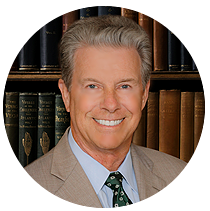 Robert E. Gordon
Robert E. Gordon is a personal injury attorney and founding member of the law Offices of Gordon & Partners. He is a strong advocate in fighting for the injured.
Read more