Hospital Negligence Attorneys

– Client Reviews

Medical care facilities have an enormous obligation to care for patients adequately and by the accepted standards of practice without causing injury or death to a patient. However, hospital negligence often leads to medical errors that are responsible for over 200,000 fatalities each year in the United States.
Many studies have concluded that every physician in the U.S. is likely to face a medical negligence claim at some point during their career. In fact, an average of 18,000 hospital negligence lawsuits are brought against U.S. physicians each year. As a result, patients must be aware of their rights and the customary standard of care they are entitled to receive.
When admitted to a hospital, patients put their lives in the hands of nurses, physicians and other staff members. While every hospital strives to limit medical mistakes, human error sometimes dominates. In these instances, the hospital where the injured party received care may be liable for any distress or damages suffered by the patient.
If you or a loved one has suffered due to a medical error, Gordon & Partners's hospital negligence attorneys are prepared to fight for you. We have fought and won countless medical negligence claims for our clients, and we will provide you with the same degree of knowledge, experience and tenacity to help ensure you win the compensation you deserve.
To learn more about filing a hospital negligence lawsuit, call 1 (855) 722-2552.
Examples of Hospital Negligence in Florida
Medical malpractice laws exist with two objectives in mind. Firstly, the justice system permits citizens the constitutional right to pursue recovery for losses and suffering due to medical errors or negligence. Secondly, these laws help ensure that hospitals are constantly striving to reduce medical errors.
Despite these laws, hospital negligence lawsuits have been filed due to a multitude of medical errors, including:
Defective, un-sterilized or unsuitable equipment
Improper treatment
Incorrect test results, lab results or an improper interpretation of these results
Failure to keep adequate patient records
Failure to tend to a patient in proper time (typically seen in triage)
Injured or sick individuals check into hospitals in order to receive proper treatment and get better – not worse. If you or a loved one has been the victim of a medical error in a hospital, our attorneys are dedicated to fighting for your rights so that you can focus on a prompt recovery.
Contact us for more information regarding a hospital negligence lawsuit.
Hospital Negligence Statistics
No matter which statistical study you consult, the results all conclude that hospital errors occur far too often. From diagnosis mistakes to surgical blunders, medical faults can have devastating, lifelong consequences. The legal system, with regard to medical malpractice, was established to protect patients while creating a standard of acceptable care for all hospitals and medical care facilities to follow.
While shocking, the following statistics provide an accurate depiction of hospital negligence in the United States today:
A preventable surgical error that caused death occurred in one out of every 10 patients
Nearly half of all physicians fail to disclose medical errors
About one-fifth of hospital negligence patients were newborns
Average medical malpractice claims compensation is about $485,000 in the U.S.
Healthcare mistakes are only reported in 14 percent of all cases
Surgical errors make up 34 percent of all hospital negligence lawsuits
Medical negligence is certainly a disturbing issue in hospitals across the county. As more and more lawsuits are brought to court, hospitals continue to ignore blatant medical errors caused by their physicians and staff on a daily basis. While medical facilities are responsible for the utmost in patient care, the number of hospital negligence lawsuits filed each year reflects a different list of priorities on behalf of these medical facilities.
To speak with our knowledgeable hospital negligence attorneys, call 1 (855) 722-2552.
The Elements of a Hospital Negligence Lawsuit
All hospital malpractice claims involve some degree of negligence. When demonstrating that hospital negligence occurred, the following four elements must be proven for a claim to exist:
The doctor must be legally bound to provide care or treatment to the patient. In this sense, all doctors working at a hospital when a patient is admitted are required to offer medical assistance if necessary. For example, if a doctor refuses to attend to a patient due to their race, religious beliefs or specific type of illness, the patient may be entitled to file a hospital negligence lawsuit.
If a doctor treats a patient in a manner that is not conducive to ethical medical practices, he or she has breached a duty to provide adequate care. This can include failing to interpret lab results correctly, misdiagnosing cancer or prescribing the wrong medication.
Negligence on behalf of a hospital or its employees must be the primary cause of a patient's injury, as opposed to an injury or related complication due to a patient's inability or refusal to follow a suggested plan of treatment.
Damages must exist from the injury for the legal system to provide reparation. If no economic or non-economic harm occurred to a patient due to lack of proper care, a hospital negligence lawsuit may not be warranted.
At Gordon & Partners, we know that physicians must maintain an appropriate standard of care for every patient they see. If they fail to follow ethical standards and procedures, innocent people get hurt, and another hospital negligence lawsuit must be filed.
If you have been harmed by the negligent actions of a medical professional, the hospital negligence attorneys at Gordon & Partners can help. We will guide you through the legal process step-by-step and take time to investigate every aspect of your situation in order to build the strongest case possible.
Our Hospital Negligence Attorneys are Here to Help
At Gordon & Partners, we understand the trust you place in a hospital staff's ability to provide you with adequate care. When you have suffered from an illness or injury, physicians and nurses must be trusted to administer accurate, ethical and proper care. Sadly, this trust is often broken, as nurses, doctors, therapists and aides continue to administer subpar and potentially deadly care to their patients.
If you or a loved one has suffered from a medical error, our hospital negligence attorneys can help you recover your losses by ensuring you receive the maximum amount of financial compensation you deserve. We will hold all responsible parties accountable for their negligent actions, and we will fight diligently for your rights, no matter how big the medical corporation may be. Contact us today for a free evaluation of your case today.
Get started today. Complete a Free Case Evaluation form.
Verdicts & Settlements
Negligent failure to diagnose cancer.
Failure to diagnose spine fracture resulting in paralysis.
Settlement for a 54-year-old woman who suffered brain damage during a hip replacement surgery because the anesthesiologist failed to recognize that her respiratory levels had significantly dropped for nine minutes during the surgical procedure..
View more results
Further Resources
Live Chat Now
Medical Malpractice News
Featured Attorney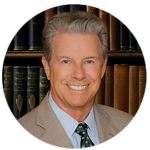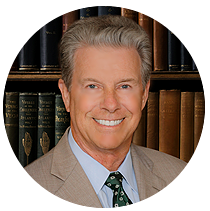 Robert E. Gordon
Robert E. Gordon is a personal injury attorney and founding member of the law Offices of Gordon & Partners. He is a strong advocate in fighting for the injured.
Read more