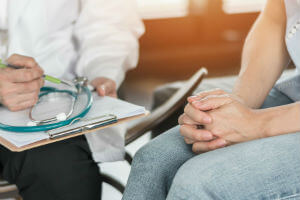 Cancer is one of the most common types of medical misdiagnosis, leading to serious consequences for patients. If the cancer is not identified or is mistaken for another disease, a patient may not receive the proper treatment. This can cause a patient's condition to quickly progress and possibly become life-threatening. The victim may have grounds for legal action.
If you have suffered health complications or a family member died due to a doctor's failure to diagnose cancer, you can review the situation for free with one of our West Palm Beach medical malpractice lawyers. We are ready to discuss your legal options and whether medical malpractice may be involved.
Reasons Why Cancer Can Be Misdiagnosed
Cancer can often be misdiagnosed for several reasons. Its symptoms may be indicative of other medical conditions that are not cancer-related. Certain cancers are not easy to detect. Benign conditions may sometimes be confused with malignant conditions. A doctor may misinterpret test results or confuse one patient with another.
However, it is important to keep in mind that not all misdiagnoses will rise to the level of medical malpractice. A doctor may make a mistake without it being considered medical malpractice. These cases are complex in nature and require the assistance of an experienced medical malpractice lawyer.
A Doctor's Duty to Make the Right Diagnosis
Doctors have a legal duty to provide quality medical treatment and make the proper diagnosis to prevent harm to patients. If you do not receive care that meets the industry's standard of care, your doctor may have violated this legal duty and may be responsible for your resulting damages.
To establish this standard of care, you will likely need a medical expert who can testify about what a reasonable doctor with similar education and training would have done under the same circumstances to prevent your cancer misdiagnosis. The expert may provide an opinion about what the doctor did or did not do that caused the misdiagnosis.
When Failure to Detect Cancer Leads to Malpractice
Whether a doctor's actions or lack of actions is considered medical malpractice depends on whether a timely diagnosis likely would have led to a significantly better outcome. Some cancers may have a low survival rate and a difference in an accurate diagnosis of a few days or weeks may not have made a significant difference. However, in other cases, cancer that is caught early on can be successfully treated during early stages. If the cancer is caught before it metastasizes, survival rates may be better.
Some actions that may give rise to a medical malpractice claim include when a medical provider does any of the following:
Dismisses a patient's complaints
Fails to identify symptoms that were apparent and would have alerted a similarly-trained doctor of the possibility of cancer
Fails to use proper protocol or procedures when conducting cancer testing on patients
Fails to order appropriate medical scans or blood tests
Fails to perform a biopsy, colonoscopy or other tests that could detect cancer
Misinterprets diagnostic tests like CT scans and X-rays
Fails to follow up on recommendations for additional testing after receiving certain test results
Fails to refer the patient to a cancer specialist when appropriate
A cancer misdiagnosis can lead to harmful and unnecessary medical treatment, such as chemotherapy, radiation or amputation as well as improper treatment to prevent an aggressive cancer from spreading.
Get Legal Help From an Experienced Attorney
Patients who experienced a cancer misdiagnosis have rights, and the experienced attorneys at Gordon & Partners are prepared to protect them. Let our legal team discuss the circumstances regarding your medical care – or lack thereof – and determine whether you have a viable claim to pursue compensation against the negligent medical provider.
Our consultations are free and come with no risk or obligation to take legal action. There are no upfront fees and we only collect payment if you recover compensation for the damages you have sustained.
Contact us today to get started on your claim. 1 (855) 722-2552.