West Palm Beach Car Accident Lawyer

– Client Reviews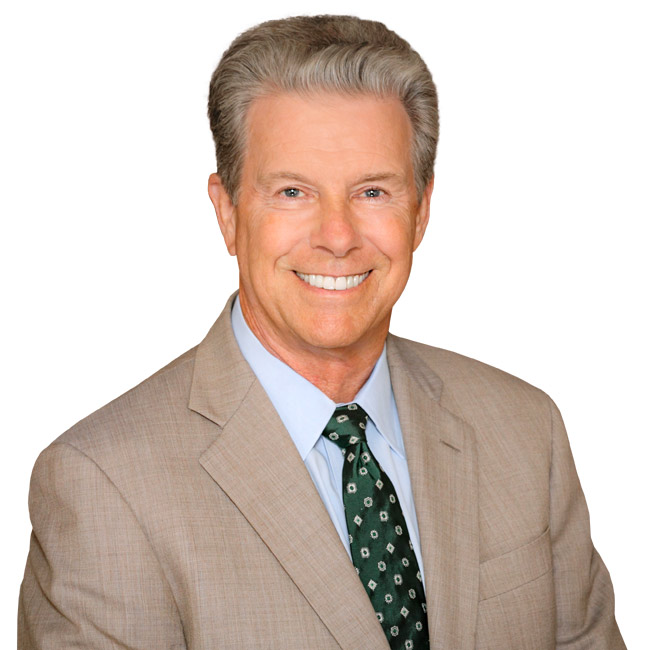 Our West Palm Beach car accident lawyers know how difficult it can be to recover full compensation for your losses after an accident. That is why we are committed to working on your behalf to make sure you have the resources you need to fully recover from an injury or loss.
Having represented personal injury victims in West Palm and throughout South Florida since 1993, Gordon & Partners has recovered millions in compensation for our clients. Many of our attorneys are members of the prestigious Million Dollar Advocates forum, a membership less than one percent of American lawyers can claim. Our reputation for standing up for the injured means that you do not have to fight for your rights alone. As an avid supporter of the injured in our South Florida community, founding partner, Robert Gordon is a former president of the Palm Beach County Justice Association. That dedication to justice is something that all of our attorneys share. Schedule a free consultation today to learn more about how we can help you. We work on a contingency fee basis and do not get paid unless you win.
Why Hire a Car Accident Attorney?
Injury victims are often unsure of what to do after a car accident. Contacting our West Palm Beach car accident lawyers should be one of your first steps after receiving medical care for your injuries.
Our team of leading lawyers and knowledgeable support staff will:
Collect police and accident reports from the West Palm Beach Records Department
Reconstruct the accident scene
Question witnesses to determine the exact cause of the accident and who should be held responsible
Collect and analyze medical records to identify the amount of compensation you need
Review the records and driving history of the at-fault motorist or liable party
Utilize expert witnesses to review your records and all evidence
Work with insurance adjusters on your behalf to negotiate a fair settlement
You can trust that our attorneys will work diligently and tirelessly with your best interests in mind. Our West Palm Beach car accident lawyers know the importance of receiving just compensation after an accident in order to put your life back together.
For a free, no obligation consultation, complete an online contact form.
Getting Compensation for Your Injuries
Under Florida's No-Fault Law, all motor vehicle owners must carry a minimum of $10,000 of personal injury protection (PIP) and $10,000 of property damage liability. This allows an injury victim to recover compensation after an accident from their own insurance company no matter who was at fault for the accident.
According to Florida Statute 627.736, PIP should provide the following benefits for the policy holder, relatives who reside in the same household, the person who was operating the vehicle at the time of the accident, any passengers in the vehicle and anyone who was struck by the vehicle:
Medical benefits: If the injured person suffered a medical emergency, he or she should receive reimbursement for 80 percent of all initial medical care from within 14 days after the accident up to $10,000. This also applies to any additional medical care that is referred by the prescriber. If the injured person did not suffer an emergency medical condition, he or she will only receive $2,500 for medical care.
Disability benefits: PIP will cover 60 percent of any lost income or earning capacity for an individual whose injuries prevent him or her from working. It will also cover all reasonable expenses for obtaining services that the injured person would normally have been able to perform on their own.
Death benefits: PIP will provide $5,000 in death benefits per individual in addition to any medical and disability benefits.
Unfortunately, recovering the benefits you deserve is not always easy. Insurance companies may attempt to diminish your claim, argue that your injuries were not caused by the accident or attempt to pay as little as possible.
Having an accomplished auto accident lawyer by your side can greatly increase your chance of recovering compensation after an accident. Our West Palm Beach car accident lawyers have decades of experience negotiating with insurance companies on behalf of our clients in order to help them get the compensation they need. We will not settle for anything less than what you deserve.
Fighting for Additional Compensation
In cases involving severe injury, the benefits provided by the insurance company may not be enough to cover the expenses associated with your injury.
Under Florida law, it may be possible to file a personal injury lawsuit against the at-fault party to recover additional, special damages if the individual suffered an injury or disease that consists of:
Significant and permanent loss of bodily function
Permanent injury
Significant or permanent scarring
Disfigurement
Death
However, the law limits the types of damages that can be recovered in these situations to compensation for:
Pain
Suffering
Mental anguish
Inconvenience from a bodily injury, illness or disease
Compensation for anything that is covered under the PIP policy will not be available from a lawsuit. You also will not be able to recover punitive damages if you are awarded damages that exceed the insurer's policy limits. Punitive damages are awarded in rare situations involving gross negligence. They are used to punish the at-fault party and to discourage others from engaging in similar behavior.
We also handle Diminished Value and Loss of Use Claims.
Our firm has an experienced team of attorneys who specialize in handling both Diminished Value and Loss of Use claims on a contingency basis. Most people are unfamiliar with these claims and the damages they are entitled to recover. Insurance companies are banking on that fact so they don't have to pay, however, we know how to fight the insurance companies on these types of property damage claims.
When determining if you are able to file a lawsuit and what types of compensation you may be entitled, our West Palm Beach car accident lawyers will thoroughly analyze your injuries with the guidance of medical experts. We will then collect all of the evidence necessary to build a strong claim on your behalf.
Click to contact our car accident attorneys today.
Types of Car Accident Claims
There are a variety of different causes of car accidents that warrant a variety of claims. Some of the most common car accident claims our West Palm Beach car accident lawyers are experienced in handling include:
Negligence
A majority of car accidents are the result of negligence. This means that the at-fault party failed to exercise a certain level of care while on the road, such as:
Driving under the influence
Speeding
Reckless driving
Distracted driving
Wrong-way drivers and head-on collisions
Rear-end accidents
Texting and driving
Aggressive driving
Hit and run accidents
These types of negligence can lead to a variety of car accidents, including:
ATV collisions
Bus crashes
Bicycle accidents
Truck accidents
In these situations, our auto accident lawyers will conduct a thorough investigation into the accident in order to determine the exact cause of the accident and to gather enough evidence to prove that the at-fault driver's negligent actions directly caused your injuries or the death of a loved one.
Defective Products
In some cases, a defective part, such as faulty seat belts, airbags, brakes or accelerators, can cause a car accident. If a poorly designed or improperly manufactured product caused your accident, we will work to hold the manufacturer accountable for the damages you have suffered.
These types of cases require significant evidence and expert testimony in order to prove that the product was defective. Our defective products lawyers are accomplished in building these types of cases.
Poor Road Design
In some situations, the design of the road itself will be the cause of an accident. This can include poor road design, pot holes, missing signs, uneven traffic lanes, steep inclines or failed traffic lights. Additionally, construction on I-95 and other local roads is common in South Florida, which can also lead to an accident.
If your accident was caused by one of these situations, it may be possible to file a claim against the entity that was responsible for designing, building and maintaining that road. This can include city, county or state governments; a construction company; or a maintenance company.
If our West Palm Beach car accident lawyers believe you have a case against a government entity, there are a number of specific provisions we will advise you of. For instance, you will not be able to recover more than $200,000 dollars or punitive damages.
Wrongful Death
If you lost a loved one in an accident, our West Palm Beach wrongful death lawyers may be able to file a claim for compensation for the damages associated with a loved one's death, such as funeral and burial expenses, lost income, lost companionship, and more.
Our accomplished West Palm Beach car accident lawyers have decades of experience securing successful verdicts for those who have been injured in these types of accidents, as well as many others. We know what it takes to build a strong case and to fight for the compensation you deserve. Contact us today for a free review of your claim to get started.
Start your FREE case evaluation NOW
How Much Does It Cost to Hire a Car Accident Lawyer?
Some injury lawyers charge hundreds of dollars per hour to represent accident victims. You may also be responsible for an upfront retainer fee ranging from several hundred to thousands of dollars.
You deserve strong representation after a car accident, but paying for it should never be a primary concern. At Gordon & Partners, our attorneys work tirelessly on your behalf to obtain the compensation you deserve. We use a contingency fee system, meaning we don't get paid unless you secure an award. Our final fee is a percentage of the settlement or award.
When you come in for a free case review, we can explain our fee structure and how it relates to your case. You will not pay any fees at this time or while we work on your case.
What if I Was Partially at Fault for the Accident?
You can seek compensation even if you are partially at fault for an auto accident. Florida is a no-fault state, so all medical expenses related to injury claims will first go to your own insurance company for payment. However, personal injury protection coverage has serious limits. Drivers may only use it to cover direct medical costs up to the policy limits.
PIP does not pay for pain and suffering or other non-economic losses. You must file a claim against bodily injury insurance or file a lawsuit to recover these damages and any others that exceed your PIP coverage limits.
Car accidents on Florida roads that cause injuries or over $500 in property damage require you to file a report. Although you can file an accident report and request for insurance online, contacting local law enforcement is a good idea if you suspect injuries. Officers will include information about who was responsible (either fully or primarily) for the accident when they arrive.
What Types of Injuries Do Car Accidents Cause?
Car accidents can cause myriad injuries ranging from mild to severe. These fall into two broad categories: penetrating and impact injuries.
Penetrating injuries are those caused by a strike from loose or broken objects in the car. For example, cuts from a shattered window would be a penetrating injury.
Impact injuries happen when a driver or passenger impacts a part of the car or, if they are thrown from the vehicle, the ground. For example, hitting your head on the door column is an impact injury.
Within these categories, there are several injuries that are common after a car accident.
Back and Neck Injuries
Concussion: These happen when the brain impacts the inside of the skull or when there is increased pressure inside the skull. Research shows a link between even mild concussions and permanent brain injuries.
Facialinjuries: Injuries to the face and head can include broken bones, cuts, and loss of vision.
Spinal cord damage: An accident can cause damage to the spinal cord resulting in pain, loss of use of limbs, or paralysis.
Traumatic brain injury: When the head impacts a solid object or snaps forward in an accident, it can result in a traumatic brain injury. These can be difficult to detect and early symptoms may not cause immediate concern. However, treatment is necessary to minimize damage and reduce permanent disability.
Whiplash: This soft tissue injury results from a sudden jerk or snap of your head during a crash. Symptoms usually resolve within a few weeks but can take longer in severe cases.
Broken Bones
Car accidents often cause broken bones, particularly in the extremities and ribs. These are often obvious, but the shock of a car accident can mask the pain from some fractures.
Fractures can take a significant amount of time to fully heal. During that period you may be unable to work or perform regular activities. This must factor into any insurance claims or lawsuits you file.
Internal Injuries
Car accidents frequently cause internal injuries. These range from soft tissue damage to bruised organs to internal bleeding. Organs can also suffer serious damage from blunt force trauma. Faulty airbag deployments can contribute to this type of injury. In some cases, organ damage can cause blood clots or other serious complications that develop weeks after your accident.
Because they are hard to detect and may show no external signs, receiving a comprehensive exam is important after an accident. A healthcare provider will check for the most common types of internal injuries consistent with your accident and other injuries.
Emotional Trauma
Car accidents are very traumatic experiences for many people. The emotional effects of them can last for many years. In extreme cases, it may cause victims to avoid driving or riding in a passenger car.
One example of emotional trauma from an accident is post-traumatic stress disorder. PTSD is a serious emotional condition that requires long-term treatment to manage. It can affect anyone at any time and may interfere with your ability to function normally.
Minor Injuries
Many people walk away from a car accident with only minor visible injuries. However, others could be present that you are not immediately aware of. The shock of an accident can easily mask pain and some types of injuries only display symptoms after a day or two. Therefore, it is a good idea to have a medical professional check you out after a minor crash.
Even minor injuries may require assistance from an attorney. For example, if you miss work you may need to seek compensation for those lost days. Since PIP coverage does not reimburse fully for lost income, you may need to file a claim for other benefits or with the other driver's insurance.
Your Next Steps After a Car Accident
If you have been in a car accident, you must take steps to protect yourself, including the following:
File a report with law enforcement or online immediately following the accident
Get medical attention for any injuries sustained in the crash
Notify your insurance provider to start a PIP claim
Consult with an attorney to get support throughout the claim process
Consider filing a claim with the responsible driver's insurance or, if that is insufficient, a lawsuit
Florida Statutes of Limitations
If you believe that you may have a case, it is vital that you contact our West Palm Beach car accident lawyers as soon as possible, as you only have a limited amount of time to file a claim.
Under Florida Statute 95.11, you have four years from the date of your accident to bring a personal injury claim involving negligence. If this time limit passes, you will lose your opportunity to file a claim.
Claims against the state or any of its subdivisions must be submitted in writing no more than three years after an accident. Local municipalities may be even shorter, some within months of an accident.
Claims involving a death must be filed within four years of the individual's death, unless filed against the state, which requires claims be filed within two years of the death.
Contact Our West Palm Beach Car Accident Lawyers Today
If you or a loved one has been injured in an accident, contact a West Palm Beach car accident lawyer as soon as possible. There is a limited amount of time available to retain a personal injury lawyer to bring an injury claim against an insurance provider or negligent party.
Through a free, no obligation claim review, we will determine if you have a case and then will immediately begin investigating and building a robust case that will help you get the compensation you deserve.
At Gordon & Partners, we are dedicated to defending the rights of the injured. We will fight tirelessly on your behalf and do not get paid unless you secure a favorable verdict or settlement.
Further Resources
Verdicts & Settlements
R.J. Reynolds Tobacco Company product liability.
R.J. Reynolds Tobacco Company product liability.
Jury verdict for the wrongful death of a 63-year-old man survived by his widow.
Verdict against cigarette manufacturer for family of local lawyer who died of lung cancer.
Verdict against tobacco manufacturer for family of man who died from lung cancer as a result of smoking.
View more results
Live Chat Now
Auto Accidents News