West Palm Beach Boating Accident Lawyer

With more than 11,000 miles of rivers, streams and waterways, and close to 3,500 miles of coastline, Florida is a top destination for boat lovers. But with close to one million boats registered in the state, boating accidents are a serious risk in South Florida.
There are many dangers that lurk in the open water, but it is most often negligence that causes boating accidents and injuries.
If you or someone you love has suffered a boating injury, schedule a consultation with a West Palm Beach boating accident lawyer at Gordon & Partners. Our attorneys have helped personal injury victims recover compensation for medical bills, lost wages, and pain and suffering. Contact an experienced boating accident lawyer who can help you obtain the compensation you deserve.
Call 1 (855) 722-2552 or fill out a Free Case Evaluation form.
Common Causes of Boating Accidents
While some boating accidents are caused by equipment or machinery failure, most occur as a result of the boat operator's negligence or recklessness. Some common causes of boating accidents are:
Operator inattention
Careless and reckless operation
Excessive speed
Alcohol consumption
Operator inexperience
Operating in bad weather
Equipment failure
If the accident is caused by a defect, the victim may be entitled to file a product liability claim against the manufacturer or rental agent of the boat.
Our West Palm Beach boating accident lawyers can thoroughly review your claim to determine who should be held liable for your injuries.
Types of Cases We Handle
According to the U.S. Coast Guard, the primary types of boat and watercraft accidents that result in death or injury are:
Collisions with other boats or fixed objects
Water skier accidents
Passengers falling overboard
Capsized watercraft
Collisions with a recreational vessel account for the majority of boating injuries in Florida. Though personal motorboats account for the majority of accidents, victims may also suffer injuries while aboard a cabin motorboat, canoe or kayak, or pontoon.
The West Palm Beach boating accident lawyers can help you no matter if you were injured while on a Jet Ski, aboard a private boat or any other vessel. A just resolution is the only solution. Let our attorneys fight for the justice you deserve.
For a free case claim review, fill out a contact form.
Filing a Boating Accident Lawsuit
Being involved in a boating accident can be a traumatizing experience. Unfortunately, for victims, filing a claim can be very difficult. If you were on board a private boat, will the operator's insurance cover your medical expenses, lost wages and pain and suffering? The operator may have their own insurance coverage, but the claims process can be complex and excessively long. If you are injured on a cruise, you may also have difficulty obtaining compensation for your injuries.
An experienced West Palm Beach boating accident lawyer can advise you on filing and pursuing a claim against the negligent operator or entity that caused your injuries. An attorney will do the following to help build a strong case in your favor:
Research the history of the vessel, including previous accidents
Obtain the boating operator's history and credentials
Research the area to determine if it was safe for boating
Investigate the scene of the accident
Interview any witnesses or obtain video footage of the crash if available
Review medical records of your injuries
Consult expert witnesses
Reconstruct the accident using the latest technology
Our clients are our number one priority, which is why we treat every case like a "big" case. We understand the trauma that victims of boating accidents suffer and your priority should be recuperating from your injuries, not dealing with insurance companies giving you the run around.
If you have suffered boating injuries, get in touch with one of our West Palm Beach boating accident lawyers to learn more about your legal rights.
Call 1 (855) 722-2552.
Contact a Boating Accident Lawyer
The attorneys at Gordon & Partners have more than 180 years of combined legal experience and can help individuals who were injured in a boating accident. Our West Palm Beach boating accident lawyers can establish who may be held liable for your losses and file a claim on your behalf. If we are unable to obtain a just settlement, we will go to court and fight for you.
It is important that you contact us as soon as possible as failure to file a claim within the statute of limitations may prevent you from recovering compensation for your injuries.
Schedule a free consultation with a boating accident lawyer today. We work on a contingency fee basis, so you will not be charged for our services unless we obtain a successful verdict or settlement.
Get started now – fill out a Free Case Evaluation.
Further Resources
Verdicts & Settlements
R.J. Reynolds Tobacco Company product liability.
R.J. Reynolds Tobacco Company product liability.
Jury verdict for the wrongful death of a 63-year-old man survived by his widow.
Verdict against cigarette manufacturer for family of local lawyer who died of lung cancer.
Verdict against tobacco manufacturer for family of man who died from lung cancer as a result of smoking.
Verdict for widow of man who died of lung cancer as a result of addiction to smoking.
Gordon and Partners, along with co-counsel, recently represented the family of a smoker who passed away when she was 60 years old from lung cancer caused from her long time addiction to smoking cigarettes since she was a young girl. The case was tried in Lowell, Massachusetts and resulted in a verdict of 17 million dollars on May 31, 2019.
Recovery for man and family for injuries caused by a defective auto part.
Verdict for a smoker who contracted cancer of the jaw.
A Pinellas County jury verdict for the estate of a man who died of lung cancer at the age of 42.
View more results
Recent News
Featured Attorney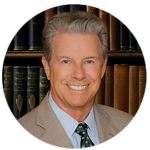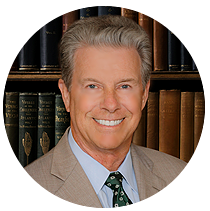 Robert E. Gordon
Robert E. Gordon is a personal injury attorney and founding member of the law Offices of Gordon & Partners. He is a strong advocate in fighting for the injured.
Read more