West Palm Beach Jones Act Lawyers

– Client Reviews

When seamen suffer an injury on the job, they are not covered by workers' compensation. However, they may be eligible for compensation under the Jones Act.
If you are a maritime worker who suffered an injury due to another's negligence, we strongly recommend that you contact one of our West Palm Beach Jones Act lawyers as soon as possible.
Our attorneys have been representing the injured in Florida for more than 25 years, and during that time we have recovered millions of dollars in compensation for our injured clients, including injured workers. If you have a valid case, we are prepared to help you pursue the maximum amount of compensation for your injuries. Our experienced lawyers have been recognized by Super Lawyers, Best Law Firms and other legal organizations.
Your initial consultation is free and there is no obligation to take legal action. We are not paid unless you receive compensation.
Contact our firm today at 1 (855) 722-2552 to learn more.
What is the Jones Act?
The Jones Act is a federal law that provides compensation for maritime workers injured while on the job. Since many land-based laws, such as workers' compensation, do not apply to seamen, this law helps seamen to recover damages for accidents, occupational diseases and other injuries resulting from maritime employment.
How Do I Know If I Have a Valid Case?
If your injuries were caused by another's negligence, you may have a valid case. However, each accident is unique, so our attorneys need to fully understand the circumstances of what happened, including any other contributing factors that could have caused you to be injured.
Some of the documents that will be helpful in providing evidence of negligence may include:
Accident report
Medical records
Maintenance and report records
Copies of any training reports
Safety protocol manuals
Images from the accident
Eyewitness statements
While any evidence you collect may help us to validate your claim, our firm has the resources to manage the investigation on your behalf. This includes talking to witnesses, reviewing accident reports, and communicating with your employer on your behalf. Read some of our client testimonials to learn more about the service we provide our clients.
Contact one of our West Palm Beach Jones Act lawyers today at: 1 (855) 722-2552
What is the Value of a Jones Act Case?
This is something you can discuss with one of our West Palm Beach Jones Act attorneys in your free legal consultation. If you have a valid case, our goal is to obtain maximum compensation to help you and your family during this difficult time. We have recovered millions for injured workers, including a recovery of $2.85 million for a worker who was severely injured on the job.
The specific value of any Jones Act injury case is unique and based on several considerations, such as the type and severity of the injury, the extent of physical pain or mental distress suffered by the injured worker, and the unique circumstances that caused the accident.
There are three categories of damages you may be able to recover under the Jones Act:
Loss of earnings – These damages include not only a seamen's current loss of wages, but also his or her anticipated future earnings. Additional benefits lost during a seaman's recovery time may include expected pay increases, and various other benefits, such as 401(k) payments, pensions and vacation time.
Medical expenses – Present medical expenses related to the accident, as well as any anticipated medical costs or treatments you may require to continue your recovery in the future, such as physical or rehabilitation therapy, special medical equipment, surgery, mental health counseling to cope with the trauma of the accident and doctor appointments.
Pain and suffering – These damages include many types of mental anguish and physical pain, such as depression, anxiety and post-traumatic stress disorder. Those who suffer a serious, life-altering injury, such as the loss of a limb, spinal cord injury or head trauma may be more likely to experience some type of mental trauma.
Punitive Damages
These damages may be allowed if employers are found to have willfully and recklessly breached duty in providing a seaworthy vessel to employees. An example of this might be if an employer did not complete maintenance or other repairs to fix a problem that was known and sent employees out in the vessel anyway. If any employee suffers an injury under these circumstances, punitive damages may apply for the reckless or grossly negligent actions of the employer.
Learn more about the value of your potential case today. Call: 1 (855) 722-2552
Can I Still Get Maintenance and Cure Benefits During a Jones Act Claim?
Maintenance benefits (daily living expenses, such as food, transportation and rent) and cure (medical expenses) do not impact an injured seaman's ability to pursue compensation for damages under the Jones Act.
U.S. maritime employers are required by law to provide maintenance and cure payments to any injured or ill seaman. While not a workers' compensation program, these benefits are paid, regardless of fault, and until the injured seaman achieves maximum medical recovery.
Who is Covered Under the Jones Act?
Essentially, to be covered under the Jones Act, a seaman's duties need only contribute to the overall purpose of an "in-navigation" vessel.
The Seaman Must Work on an "In-Navigation" Vessel
If a seaworthy vessel is fully functioning offshore, it may be considered "in-navigation" under the Jones Act. Even if the vessel is not in motion, but only docked on the water while being serviced or repaired, it will still likely be classified as an "in navigation" vessel. However, if the vessel is still under construction, it may not be covered.
Percentage of Time in Navigation
In addition to working on a vessel that is "in navigation," a seaman's duties must include a minimum of 30 percent of his or her work time in navigable waters.
What Types of Workers May Qualify?
Any employees working on an "in navigation" vessel and contributing to the overall functioning of an "in-navigation" vessel may be covered, including:
Captains
Mates
Deckhands
Divers
Anchors
Drillers
Pilots
Stewards
Cooks
Fishermen
Submit our Free online Case Evaluation form to learn whether you may qualify
What Types of Vessels Qualify Under the Jones Act?
A qualifying vessel might be a ship, barge, tug, or cargo carrier. However, a 2005 ruling by the Supreme Court defined a vessel as any type of craft on the water that may be used for transportation. This expanded the Jones Act to cover most offshore dredges, offshore oil rigs, jack-ups and semi-submersibles.
These vessels must be used for domestic trade and registered in the U.S. Employees must include American citizens and legalized aliens.
Types of Negligence That May Create a Jones Act Claim
Your injury must have resulted from your employer's negligence. You may be ineligible for compensation if the injury resulted from your own negligence, such as if your accident happened while you were intoxicated or under the influence of drugs.
Examples of employer negligence could include:
Lack of proper training
Failure to perform regular inspections
Failure to maintain or service equipment and parts
Failure to provide proper safety equipment and gear to employees
Failure to place adequate signage to warn employees against any potential hazards
Failure to ensure dangerous areas contain no-skid surfaces
Failure to provide a seaworthy vessel
Is There a Timeline for Filing a Jones Act Claim?
Under the Jones Act, Florida residents must file any personal injury or wrongful death claim within three years of the date of the accident. If you miss this deadline, you may be unable to pursue a Jones Act claim.
Contact One of Our West Palm Beach Jones Act Lawyers Today
If you sustained an injury while working as an "in navigation" maritime worker, you may be eligible to pursue compensation for your injuries and other damages under the Jones Act.
Our lawyers have extensive knowledge of maritime law and whether the Jones Act may apply in your circumstances. We are dedicated to pursuing maximum compensation on behalf of our clients, and we are prepared to go to trial, if necessary.
We have the resources and staff to keep you informed throughout the legal process, fully investigate the cause of your accident, and help you gather the supportive evidence needed to build a strong case on your behalf.
Our West Palm Beach Jones Act Lawyers have been advocating for the injured in Florida for over 25 years, and we have recovered millions in compensation on their behalf.
Start your claim by calling Gordon & Partners today at: 1 (855) 722-2552
Further Resources
Verdicts & Settlements
R.J. Reynolds Tobacco Company product liability.
R.J. Reynolds Tobacco Company product liability.
Jury verdict for the wrongful death of a 63-year-old man survived by his widow.
Verdict against cigarette manufacturer for family of local lawyer who died of lung cancer.
Verdict against tobacco manufacturer for family of man who died from lung cancer as a result of smoking.
View more results
Recent News
Featured Attorney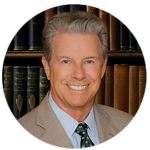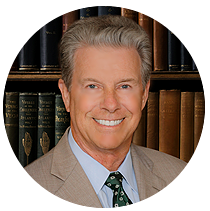 Robert E. Gordon
Robert E. Gordon is a personal injury attorney and founding member of the law Offices of Gordon & Partners. He is a strong advocate in fighting for the injured.
Read more