Personal Injury Lawyer in Stuart

– Client Reviews
If you have a serious injury because of someone else's careless or intentional actions, you need to contact a Stuart personal injury lawyer immediately. An attorney may be able to help you recover fair compensation through an insurance claim or personal injury lawsuit against the responsible party.
Gordon & Partners's Stuart personal injury lawyers have more than 180 years of combined legal experience and have been helping personal injury victims in South Florida for more than 25 years. Our firm has recovered millions in combined compensation in a wide range of cases, from motor vehicle accidents and medical malpractice to workplace accidents and nursing home abuse. Founder Robert Gordon is Board Certified in Civil Trial Advocacy by the National Board of Trial Advocates.
When you contact our Stuart office, our attorneys can review your legal options through a free, no obligation consultation. We charge no fees for our services unless you receive the compensation you deserve.
What Should I do After Suffering a Personal Injury?
There is often a lot of confusion and uncertainty after an accident or another catastrophic situation that causes a personal injury. You are dealing with pain from the injury, and you might be unsure of your rights and what steps to take to defend those rights.
Gordon & Partners's Stuart personal injury lawyers advise people who were injured in accidents to take the following steps:
Go to the Hospital
The Martin Health System has multiple hospitals in the Stuart area, including Martin Hospital South and Martin Medical Center.
Obtaining medical treatment will help prevent your injuries from worsening and, in some cases, it could improve your long-term prognosis.
Once your injuries have been stabilized, ask doctors or hospital staff how to obtain a copy of medical records documenting your stay at the facility. This will be a critical piece of evidence in any insurance or personal injury claim you file to obtain compensation for your injuries.
Get a Copy of the Police/Accident Report
This does not apply to every situation. However, if you were injured in a motor vehicle accident, including accidents involving commercial vehicles like large trucks and tractor-trailers, police are required to submit a report within 10 days of the completion of the investigation of the crash (Florida Statutes Title XXIII Chapter 316.066).
You can go online to request a copy of the police report on your accident from the Stuart Police Department.
If your injury is not the result of a motor vehicle accident but police were called to the scene, there is a good chance that a police report was filed. You should request a copy on the website or call the police department at (772) 187-1122.
If you were involved in a slip and fall accident on public or private property, contact the property manager to receive a copy of the accident report.
Police/accident reports provide invaluable documentation of what occurred. These reports could be the key piece of evidence you need to prove that another person or entity is liable for your injuries.
File an Insurance Claim
If you were injured in a car accident or other situation for which you have insurance coverage, you should file a claim as soon as possible. Insurers often limit the amount of time in which you can file a claim after an accident.
The goal when filing your claim is to provide the insurance company with the basic facts about the accident and your injuries. Do not attempt to quantify the amount of pain you are experiencing or the severity of your injuries. The insurance company can make that determination by examining your medical records, which will have notes from qualified medical professionals.
The danger of providing your opinions about the accident or your injuries is that you will minimize the extent of your injuries or admit some level of fault for what happened. This could cause the insurer to deny your claim or lower the amount of compensation you receive.
Do not agree to a recorded statement until you consult with a Stuart personal injury lawyer. An attorney can make sure you do not incriminate yourself or minimize your injuries in any signed or recorded statements.
Contact a Stuart Personal Injury Lawyer
A personal injury attorney can advise you of your rights and legal options. If you decide to work with a lawyer, he or she will be focused on your best interests throughout the legal process, including your insurance claim and personal injury claim.
This helps to relieve some of the burdens of dealing with insurance companies and lawyers for the defense. It also allows you to keep your focus where it belongs, on your injuries and your recovery.
Complete a Free Case Evaluation form right now.
How Much Does It Cost to Hire a Stuart Personal Injury Attorney?
People are often afraid to contact personal injury attorneys because they think their services cost too much money and they will never be able to afford it. However, Gordon & Partners's Stuart personal injury lawyers work on a contingency fee basis, which means we do not charge our clients legal fees unless we obtain compensation.
When you contact our firm, you can schedule a free, no-obligation legal consultation. This means you can learn your legal options without having to worry about how you will pay for our services. You also are under no obligation to pursue a claim.
If you have a valid claim and we take your case, you will not be charged for our services until the resolution of the case. If our litigation for you is successful, we charge a percentage of the total monies recovered and are repaid our costs from there. If we are unable to recover anything, you will not be charged anything.
Gordon & Partners has a successful track record of recovering large jury awards and settlements for our clients, including a $13.5 million settlement for a man injured by a defective car part and $3.6 million for a woman who suffered brain damage during hip replacement surgery.
What Kinds of Personal Injury Claims Do You Handle?
Our Stuart personal injury lawyers take on cases in a variety of practice areas, including:
Rideshare Accidents
Dangerous drugs
Defective medical devices
If you have a valid claim, our attorneys will immediately begin a thorough investigation of your accident, including:
Obtaining a full statement from you about the accident and your injuries
Obtaining witness statements
Securing and reviewing your medical records
Analyzing your losses
Speaking with the insurance company on your behalf
Using the latest technology to reconstruct the accident, if necessary
Consulting medical experts
Our Stuart personal injury lawyers have the resources and experience to take on insurance companies and teams of lawyers representing medical professionals, large corporations and product manufacturers.
Our Stuart personal injury attorneys will work to reach a reasonable resolution with an insurance company or the individual responsible for your injuries.
However, if a settlement is not agreed upon, we will file a personal injury lawsuit to secure the compensation you are entitled to by law. Our Stuart personal injury attorneys are experienced trial attorneys with the resources and knowledge to build a robust case.
Personal Injury Damages
Personal injury damages may be classified as economic or noneconomic damages.
Economic Damages
This covers any economic losses that you sustained because of your injury, including:
Past and future lost wages or income
Hospital bills (surgeries and other treatments received after the accident)
Doctors' visits
Laboratory tests (blood tests, X-rays, MRIs, CT scans)
Replacement value for destroyed personal property
Loss of appraised fair market value for real estate
Construction repairs (labor, overhead and profit)
Economic damages such as these have a defined monetary value and are substantiated by receipts, repair records, medical records, employment records and other documentation.
Noneconomic damages
It is more difficult to quantify noneconomic damages because they are not tied to a specific monetary loss, such as missed time from work or medical expenses. Noneconomic damages are designed to compensate you for the physical and emotional toll of your injuries, including:
Pain and suffering
Loss of consortium
Disability
Disfigurement
Quality of life lost
Lost opportunity
Mental anguish
Punitive Damages
In rare cases, you may be able to obtain punitive damages. This form of compensation is not tied to any specific loss you suffered. The purpose of punitive damages is to punish the defendant for his or her conduct and serve as a deterrent to others.
A Stuart personal injury lawyer can help you determine if you are entitled to damages and what your case may be worth.
Call 1 (855) 722-2552 to get help with your claim.
How Much Compensation Can I Recover?
In most personal injury cases in Florida, there is no limit to how much economic and noneconomic damages you can recover.
However, in a medical malpractice case against a doctor or another healthcare professional, you can recover up to $500,000 (Florida Statutes Title XLV Chapter 766.118). In a medical malpractice claim against someone deemed to not be a practitioner, the cap is $750,000.
Florida also has a cap on punitive damages in all personal injury cases. You are limited to $500,000 or three times the compensatory damages amount, whichever amount is larger.
You need a skilled Stuart personal injury lawyer to obtain the maximum compensation allowable under Florida law. Gordon & Partners's attorneys have a long history of recovering large settlements and jury awards in a variety of personal injury cases.
Florida's Pure Comparative Fault Rules
Unfortunately, damage caps are not the only thing that can limit compensation from a personal injury claim.
Our state has a pure comparative fault standard that limits compensation by your percentage of fault for the accident that caused your injuries. This means that if a court determines you bear 20 percent of the responsibility for the accident, you will receive 20 percent less compensation than you were awarded.
This is a much more lenient standard than other states, which bar recovery of compensation if your percentage of fault is too high. States like Maryland prohibit claimants from obtaining any compensation if you bear any responsibility for the accident.
Comparative negligence could also come up in the insurance claims process, possibly limiting the amount of insurance compensation you receive.
Gordon & Partners's experienced attorneys are well-versed in Florida's comparative fault rule and other laws that apply to personal injury cases. We know how to apply that understanding to your case to help ensure you receive all of the compensation you are entitled.
Call our Stuart personal injury lawyers right now. 1 (855) 722-2552
How Long Do I Have to File a Personal Injury Claim?
Florida has statutes of limitations for all personal injury claims. Statutes of limitations are deadlines for filing legal claims, and if you miss the deadline you are barred from pursuing legal action for the injuries you have suffered.
Florida's statute of limitations for most personal injury claims involving negligence is four years from the date of your injury. The statute of limitations for wrongful death claims is only two years.
The statute of limitations for medical malpractice claims is two years from the date of the alleged malpractice or two years from the date when a reasonable person would have discovered that malpractice occurred.
However, you cannot pursue legal action more than four years after the date of the alleged malpractice. The only exception is for actions brought by a child. In these situations, the child must file a claim before his or her eighth birthday.
If you are considering filing a personal injury claim, contact Gordon & Partners's Stuart personal injury lawyers right away. We can determine how long you have to file a claim and make sure it gets filed on time.
Fill out a Free Case Evaluation form .
Schedule a Free Consultation Today
If you have suffered a serious personal injury due to a defective product or as a result of the negligence of another person, you may be able to file a claim and receive compensation for your losses.
At the law offices of Gordon & Partners, we have decades of experience helping South Florida personal injury victims fight for the justice they deserve. Multiple attorneys at our firm are members of the Million Dollar Advocates Forum, which is composed of less than one percent of U.S. attorneys.
We work on a contingency fee basis, which means there is no upfront fee and you will not owe us any legal fees unless we recover compensation.
Gordon & Partners
729 SW Federal Hwy #212
Stuart, FL 34994
Phone:
772-333-3333
Verdicts & Settlements
R.J. Reynolds Tobacco Company product liability.
R.J. Reynolds Tobacco Company product liability.
Jury verdict for the wrongful death of a 63-year-old man survived by his widow.
Verdict against cigarette manufacturer for family of local lawyer who died of lung cancer.
Verdict against tobacco manufacturer for family of man who died from lung cancer as a result of smoking.
Verdict for widow of man who died of lung cancer as a result of addiction to smoking.
Gordon and Partners, along with co-counsel, recently represented the family of a smoker who passed away when she was 60 years old from lung cancer caused from her long time addiction to smoking cigarettes since she was a young girl. The case was tried in Lowell, Massachusetts and resulted in a verdict of 17 million dollars on May 31, 2019.
Recovery for man and family for injuries caused by a defective auto part.
Verdict for a smoker who contracted cancer of the jaw.
A Pinellas County jury verdict for the estate of a man who died of lung cancer at the age of 42.
View more results
Recent News
Live Chat Now
Featured Attorney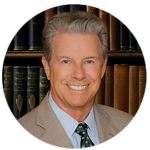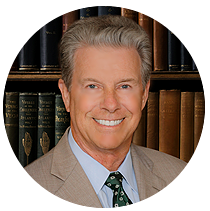 Robert E. Gordon
Robert E. Gordon is a personal injury attorney and founding member of the law Offices of Gordon & Partners. He is a strong advocate in fighting for the injured.
Read more