Medical Malpractice Attorney Serving Stuart

– Client Reviews

We rely on doctors and other medical professionals to help us recover from an illness or injury. We do not, however, expect to come out of surgery or medical care in worse condition than when we went in.
Unfortunately, every year thousands of Americans suffer from avoidable medical mistakes, the consequences of which are almost always devastating. If you or a loved one has been injured or died because of a medical professional's mistake, you may be entitled to compensation.
Backed by years of experience, our Stuart medical malpractice attorneys can help you hold accountable the party who is responsible for your injuries or lost loved one. Schedule a free and confidential consultation today to see if you have a case.
Call 1 (855) 722-2552 or CHAT LIVE with a legal professional 24 hours a day, seven days a week.
Types of Medical Malpractice
Doctors and medical professionals – including nurses, nurse practitioners, chiropractors, paramedics and anesthesiologists – who are responsible for a patient's care and wellbeing can be held responsible for malpractice if their treatment falls below the standard of care established by the medical community. This is determined by identifying how a similarly trained professional would have acted under the same circumstances.
Hospitals, walk-in clinics and other healthcare facilities can also be found liable for medical malpractice.
Some of the most common types of malpractice our Stuart medical malpractice attorneys have seen include:
Anesthesia Errors
If a patient receiving anesthesia is injured or dies, the negligent professional may be held responsible. Anesthesiologists act negligently by:
Administering the incorrect medication
Providing a drug to a patient with allergies
Failing to review a patient's medical records
Failing to properly educate a patient about the treatment
Not monitoring a patient's vital signs
Failure to Diagnose
Failing to properly diagnose a medical condition can have serious consequences for a patient who may not receive the appropriate treatment, could receive unnecessary treatment or not receive any treatment at all. Misdiagnosing a condition is just as bad as failing to diagnose. In the severe cases, the patient may die without proper care.
A physician may have been negligent if he or she did not:
Accurately review the patient's medical records
Recognize a patient's symptoms
Listen to the patient
Order the correct tests
Correctly interpret test results
Errors in the Emergency Room
Even though emergency rooms can be hectic environments, doctors and other medical professionals are still required to provide high standards of care. Negligence in the emergency room can include:
Surgical errors
Medication errors
Misdiagnosis or delayed diagnosis
Misreading test results and x-rays
Medical Device Errors
Serious injuries often result when a medical device fails because it is defective or was misused by a medical professional. In these cases, the victim and their family may be entitled to file a product liability lawsuit for a defective product or a medical malpractice lawsuit if the negligence was on the part of the doctor.
Hospital Negligence
Hospitals have a duty to ensure their staff and medical professionals have the appropriate education, certifications and experience required for their positions. If an injury or death occurs because of an underqualified or poorly trained professional, the hospital may be liable for the resulting damages.
The hospital may also be held liable in cases where the staff acts negligently by making inaccurate diagnoses, neglecting patients, fails to follow hospital protocol and more.
Postoperative Care
A medical professional's job is not finished once surgery is over. Attending physicians have an obligation to care for and monitor the condition of a patient in their recovery after an operation. Any neglect in this duty that causes harm to the patient may be considered malpractice.
The Stuart medical malpractice attorneys at Gordon & Partners have seen many cases that fall into these categories. As accomplished attorneys in this field of practice, we have successfully helped numerous clients recover just compensation for harm caused by a negligent practitioner.
Learn more about how we can help you. Complete a Free Case Evaluation form today.
How Our Stuart Medical Malpractice Attorneys Can Help
Medical negligence cases are complex. Having a reputable personal injury attorney by your side is critical in helping you recover what is rightfully owed to you for your pain and suffering. From your very first free initial consultation with our Stuart medical malpractice attorneys, our team will begin investigating every detail of your claim in order to build a strong case on your behalf.
We will work to prove that a medical professional's negligence led to you or your loved one's injuries, which have greatly impacted your life. We will build our case by:
Collecting evidence and medical records
Identifying witnesses
Enlisting the help of medical experts
Negotiating with the insurance company
With decades of experience fighting for the rights of the injured throughout Martin County and all of South Florida, we have the skills and resources needed to establish a team of experts and support staff that will work tirelessly to help you recover the compensation you deserve.
Our attorneys have a proud record of success in medical malpractice cases, including recovering $3.7 million in compensation for a woman who suffered serious brain injuries after undergoing a hip operation. We know the devastation that results from a medical negligence injury, and we are dedicated to helping you get the financial compensation you need.
Contact our Stuart medical malpractice attorneys today. Call 1 (855) 722-2552
Schedule a Free Case Review
At Gordon & Partners, we offer 100 percent free consultations and case reviews in order to help clients determine if they have a case. We will thoroughly review and investigate your claim before beginning to work on building a successful case on your behalf.
We proudly offer all of our services on a contingency fee basis, which means there is no cost to you, until a favorable verdict or settlement is reached. Our Stuart medical malpractice attorneys are committed to fighting for the injured throughout South Florida and can help you obtain justice for your medical malpractice injuries.
Call 1 (855) 722-2552 or complete a Free Case Evaluation form today.
Gordon & Partners
729 SW Federal Hwy #212
Stuart, FL 34994
Phone:
772-333-3333
Verdicts & Settlements
Negligent failure to diagnose cancer.
Failure to diagnose spine fracture resulting in paralysis.
Settlement for a 54-year-old woman who suffered brain damage during a hip replacement surgery because the anesthesiologist failed to recognize that her respiratory levels had significantly dropped for nine minutes during the surgical procedure..
Negligent interpretation of radiology study resulting in death.
Failure to manage hypertension resulting in stroke.
Negligent delivery of infant causing Erb's Palsy injury.
Settlement for a 36-year-old mother of four kids whose peroneal and sciatic nerves were severed during ACL surgery, causing a permanent foot drop.
Failure to appropriately monitor patient after surgery resulting in death.
Settlement for the family of a 34-year-old woman who died because her doctor failed to diagnose metastatic cancer. The woman underwent a bilateral mastectomy, from which the doctor reported that the biopsy came back as nonmetastatic cancer. Three years later, a PET scan found metastatic cancer in her liver. A reread of the initial slides found that they had been misread and the cancer in the breast was metastatic. .
Failure of nursing staff to inform physicians of changes after surgery resulting in death.
Failure to diagnose bilateral pneumonia at walk-in clinic resulting in death.
Failure to diagnose heart attack in Emergency Department.
View more results
Medical Malpractice News
Live Chat Now
Featured Attorney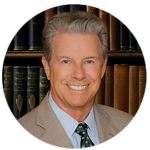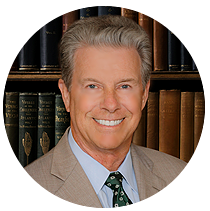 Robert E. Gordon
Robert E. Gordon is a personal injury attorney and founding member of the law Offices of Gordon & Partners. He is a strong advocate in fighting for the injured.
Read more