West Palm Beach Wrongful Death Lawyers

– Client Reviews

No matter how a wrongful death occurred, the sudden loss of a loved one can be devastating.
Although filing a lawsuit is certainly not a top priority when you are grieving the loss of your loved one, our West Palm Beach wrongful death lawyers understand that pursuing compensation for the losses you suffered can be an important step. Compensation may also help to ease the financial burden that is often left behind.
If your loved one's death was caused by the negligent or intentional acts of another, we are committed to helping you hold the at-fault parties accountable. Our trusted team of licensed attorneys has a successful record of recovering compensation to help surviving loved ones recover from their losses. This includes a recovery of $33 million for the wrongful death of a 63-year-old and $6 million for the death of someone at an assisted living facility.
Founding member Robert Gordon is a past president of the Palm Beach County Trial Lawyers Association and a member of the Million Dollar Advocates Forum.
We proudly work on a contingency fee basis and do not get paid unless you recover a fair verdict or settlement.
Learn more about your legal options. Call us 24/7 at 1 (855) 722-2552.
What is a Wrongful Death?
Under Florida state law, a wrongful death is defined as one caused by negligence, breach of contract or warranty, default or any wrongful act. If your loved one had not died, he or she would have been eligible to pursue damages against the liable party.
There are many ways that a wrongful death may occur, including:
Motorcycle accidents
Car crashes
Truck accidents
Slip and falls
Medical malpractice
Construction site injuries
Workplace accidents
Accidental drowning
Defective products or dangerous drugs
Poorly maintained property
At Gordon & Partners, we are prepared to review the circumstances that led to your loved one's death and help determine whether you may have grounds for pursuing a wrongful death claim. Our firm offers a completely free legal consultation for this purpose and to explain more about what to expect during the legal process.
Who May Be Eligible to File A Wrongful Death Lawsuit?
Under state law, wrongful death claims can only be filed by the personal representative of the deceased's estate. The lawsuit is filed on behalf of the estate and surviving family members. The lawsuit must list every survivor with an interest in the case, such as the deceased victim's spouse, children, adopted children, and blood relatives or adopted siblings who are partly or wholly dependent on the deceased for services or support.
If you are unsure of your eligibility to file a case, contact us today. During your free, no-obligation consultation, we are ready to discuss your specific circumstances and determine if you may have a case.
Contact Gordon & Partners at 1 (855) 722-2552 to learn more.
How Hiring an Experienced Attorney May Benefit Your Claim
Our West Palm Beach wrongful death lawyers are dedicated to upholding the rights of the injured, including those who have lost a loved one to wrongful death. If we validate your case, we are ready to guide you through every step of the legal process. If you have a case and we represent you, we are prepared to fight tirelessly to recover the compensation you need, which may include the following steps:
Fully investigating the accident
Gathering supportive evidence to help build a strong case
Dealing directly with the insurance companies on your behalf
Utilizing our vast knowledge of state law to your advantage
Accurately determining the value of your claim
Negotiating for fair compensation on your behalf
Keeping you fully informed about your case
Preparing for trial if going to court becomes necessary
Steps for Proving Negligence
In addition to gathering strong evidence to help build a robust claim, your attorney must prove that another party caused the untimely death of your loved one through negligent or deliberate actions.
Our firm's lawyers have extensive knowledge of Florida's laws, and we know what it takes to establish the four key elements of negligence required in a wrongful death case. To do this, your attorney must establish that one or more parties:
Owed a duty of reasonable care to the deceased
That standard of care was breached
Their wrongful actions were a direct cause of death
Damages resulted from that action
How Much is a Wrongful Death Case Worth?
Every case is different, and the final amount of compensation awarded in a claim is determined by many contributing factors. Our team of legal professionals understands that no amount of money can bring back your loved one. However, compensation may help to ease the financial burden of your loved one's final medical costs, funeral expenses, lost wages and more.
If you are eligible to pursue a claim, some of the most common forms of recoverable damages include:
Compensation for the lost income the deceased would have provided
Medical bills, funeral expenses, burial costs and other expenses associated with a death
Lost benefits such as insurance and retirement
Pain and suffering
Loss of emotional support
The mental anguish of the decedent's surviving family members
Loss of companionship
Loss of care, protection and guidance a child or spouse would have received from the deceased
Property damages
Benefits the decedent was eligible for prior to death
State law lays out who can recover different types of damages, for example, minor children can recover compensation for lost parental companionship if there is no surviving spouse. Both parents of a deceased minor child may recover for mental pain and suffering from the date of the injury.
In cases where the wrongful death was the result of gross negligence, or a reckless or intentional act, punitive damages may also be awarded. These damages are intended to serve as a form of punishment for the defendant and a way to discourage others from engaging in similar behavior.
Our West Palm Beach wrongful death lawyers know the hardships that result from the death of a loved one. We are prepared to fight to secure maximum compensation on your behalf and on behalf of your loved one. (Florida, unlike some other states, does not place a cap on the amount of compensation you can recover.)
Complete our Free Case Evaluation form to get started today.
How Does a Survival Action Differ from a Wrongful Death Claim?
The goal of a wrongful death claim is to pursue recovery of damages suffered by the surviving family members, such as loss of emotional support and loss of income.
Florida allows the personal representative of the estate to pursue a survival action for damages suffered by the victim between the time of the injury and his or her death. These are losses that would have been part of a personal injury claim that might have been filed if the victim survived.
Damages that may be available in a survival action include:
All medical costs associated with the victim's injury
Lost wages
Non-economic damages, such as pain and suffering
Property damages
Unlike the compensation for a wrongful death claim, which is awarded directly to surviving beneficiaries, compensation awarded in a survival action are distributed to the decedent's estate.
However, Florida is different from other states because you cannot file both claims. You must decide which claim to file. Our knowledgeable attorneys at Gordon & Partners can help you to determine the option that may best apply in your situation.
Our representatives are standing by at 1 (855) 722-2552 to take your call, day or night.
How Long Do I Have to File a Claim?
In Florida, the representative of the deceased's estate has two years from the date of death to file a claim for damages. The statute of limitations for a survival action is also two years. However, it is important to be aware that there may be exceptions that could shorten that time frame.
When you meet with one of our attorneys in your free consultation, we can help determine the date that may apply to your situation.
We strongly recommend that you do not delay pursuing a claim. If you miss your deadline, you will be barred from making a claim for recovery.
If you think your deadline may have already passed, it is still a good idea to contact one of our attorneys. There are some exceptions that may extend your filing deadline.
The Process of a Wrongful Death Lawsuit in Florida
The process of a wrongful death lawsuit involves several stages, including filing with the court, sharing evidence during discovery, negotiating for a settlement and going to trial if necessary. Throughout this process, the plaintiff's attorney advocates for the surviving family to ensure they receive fair compensation as quickly as possible.
Initiating the Lawsuit
In Florida, initiating a wrongful death lawsuit begins with identifying the personal representative of the deceased's estate. This individual is responsible for filing the claim on behalf of the state and the surviving family members. The personal representative must file the lawsuit within the statute of limitations, but filing sooner is preferable to strengthen the case.
Upon filing, the representative must detail the claim, listing all survivors interested in the case and specifying the nature of their relationship to the deceased. This complaint outlines the basis of the claim, including the alleged negligent act, the connection between the act and the death and the damages sought. This precision of this filing is critical, as it lays the groundwork for the legal process ahead.
The Discovery Phase
After filling, the discovery phase commences. During this period, both parties investigate the facts of the case. The process involves several essential steps:
Collections of evidence. Parties collect evidence relevant to the case and share findings.
Depositions. Attorneys conduct depositions, questioning the witnesses and involved parties under oath. Depositions provide crucial insights that may not be evident in written reports or documents.
Interrogatories. Both sides submit written questions, known as interrogatories, requiring the other party to provide written answers under oath.
Requests for admission. These compel parties to deny or admit certain aspects of the case, helping to establish undisputed facts.
Expert testimonies. Expert witnesses, such as accident reconstruction specialists or medical professionals, may provide specialized insights into the causes and effects of wrongful death.
This phase is essential for building a solid case, as the information gathered shapes the arguments and strategies used in potential negotiations or at trial.
Negotiation and Settlement
Parallel to the discovery process, negotiations often occur between the parties involved in a wrongful death lawsuit in Florida. Characteristics of this phase include:
Settlement discussions. Attorneys from both sides engage in discussions to reach a financial settlement, aiming to compensate the plaintiff without proceeding to a potentially lengthy and costly trial.
Mediation. In some cases, a neutral third-party mediator may facilitate negotiations and help parties find common ground.
Assessment of damages. The plaintiff's attorney calculates a fair compensation amount based on factors like lost wages, medical expenses, funeral costs and non-economic damages for the deceased and the surviving family.
Evaluating offers. Both parties consider settlement offers. The plaintiff's attorney advises on the offer's fairness, considering the evidence and potential outcomes of a trial.
Agreement and escalation to trial. If both parties agree on a settlement amount, the case concludes without going to trial. If negotiations stall or fail, the case proceeds to the trial phase.
Negotiations in wrongful death cases are often complex, as they involve quantifying the financial impact of a person's death and balancing the emotional aspects with legal pragmatism. Successful negotiations require skilled legal representation to ensure you reach a fair and adequate settlement for surviving family members.
Trial and Judgment
If the case goes to trial, both parties present their evidence and arguments in the courtroom. The trial process involves opening statements, witness testimonies, cross-examinations and closing arguments. In Florida, either a judge or a jury will hear the wrongful death case, depending on the specific circumstances. The judge or jury evaluates the evidence and determines liability. If they find in favor of the deceased's personal representative, they will also decide the amount of damages to award.
Upon judgment, the court orders the liable party to pay the awarded damages. If either party is unhappy with the trial's outcome, they may appeal the decision, which can prolong the legal process. However, if the judgment stands, the awarded damages provide financial relief and a sense of justice to the surviving family members, recognizing the impact of their loss in the eyes of the law.
Types of Evidence Needed To Prove Wrongful Death
You must present convincing evidence for negligence and damages to prove wrongful death. This can include:
Medical records. These documents provide insight into the deceased's health before and following the incident. They help establish the case of death and any suffering endured.
Witness statements. Eyewitness accounts of the incident offer crucial details. They can corroborate or dispute claims about how the event unfolded and who bears responsibility.
Expert testimonies. Specialists in fields like medicine, accident reconstruction or occupational safety provide authoritative opinions on the incident's specifics, often clarifying complex technical aspects.
Police and accident reports. Official reports contain vital information, including preliminary fault assessments and details about the incident's circumstances.
Financial records. Documents like the deceased's employment records, income history, and proof of financial contributions to dependents are necessary to quantify damages.
These types of evidence collectively build a comprehensive narrative, demonstrating the negligence or misconduct that led to the wrongful death. Attorneys adeptly utilize this evidence to substantiate claims, aiming to secure justice and fair compensation.
Challenges and Complexities in Wrongful Death Cases
First, proving causation is often challenging in wrongful death cases. Attorneys must demonstrate a direct link between the defendant's actions and the death. This task can become particularly intricate when involving multiple parties or factors. Next, calculating damages poses a challenge, requiring the plaintiff and legal team to assign monetary value to non-economic damages. Overvaluing these losses could prompt the court to dismiss those claims. Therefore, accuracy and an understanding of precedent cases are essential.
Additionally, gathering evidence can be painstaking, especially when dealing with uncooperative parties or lost records. Legal complexities also arise from state laws, such as statutes of limitations or the comparative negligence rule. Finally, managing the emotional aspects of the case requires careful and compassionate consideration from the plaintiff's legal team. Families dealing with grief and loss add a layer of sensitivity to the legal proceedings. These challenges demand skilled legal representation to ensure a fair and just resolution. Contact Gordon & Partners to schedule a free consultation with a West Palm Beach wrongful death lawyer.
Helpful Resources After the Sudden Loss of a Loved One
After the traumatic and unexpected loss of a loved one, getting support as you grieve can be helpful. Adults often deal with grief in a very different way than teens or young children. While managing your own grief, it can sometimes be difficult for a parent to understand what his or her child or teen may be experiencing. Finding a focused grief program may provide help, support and insight throughout your own journey.
Some grief resources, both in Florida and nationally include:
Speak with a West Palm Beach Wrongful Death Lawyer Today
At the law offices of Gordon & Partners, our attorneys have represented families who suffered the devastating loss of a loved one. We are prepared to help you obtain maximum compensation to help provide financial relief as you try to move forward.
In our 20-plus years of experience, the attorneys at our firm have obtained hundreds of millions in compensation for injured victims in Florida.
Learn more about how we may be able to help by calling our law offices anytime, day or night. Our representatives are ready to schedule your free, no-obligation consultation to discuss your potential case. If we represent you, there are no upfront costs and no fees to pay. We do not get paid unless you do.
Free Consultation. No Upfront Fees. Call 1 (855) 722-2552
Further Resources
Verdicts & Settlements
Jury verdict for the wrongful death of a 63-year-old man survived by his widow.
Jury verdict for the wrongful death of a 97-year-old woman at an ALF.
Recovery for family of infant killed during bath at babysitter's home.
Recovery for death of a woman when monitoring company failed to call for help in time.
View more results
Wrongful Death News
Practice Areas
Live Chat Now
Featured Attorney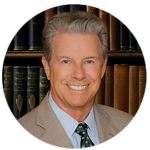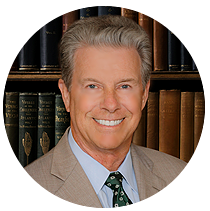 Robert E. Gordon
Robert E. Gordon is a personal injury attorney and founding member of the law Offices of Gordon & Partners. He is a strong advocate in fighting for the injured.
Read more