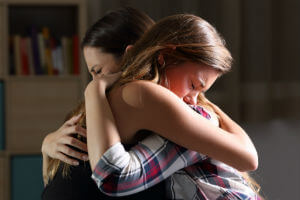 The untimely death of a loved one is often a difficult time for the decedent's surviving friends and family members. However, when someone else's negligence resulted in your loved one's death, you may be entitled to compensation through a wrongful death lawsuit.
Gordon & Partners's wrongful death lawyers in West Palm Beach have helped numerous victims obtain the justice and compensation they need after losing a loved one to another's negligence. We will provide you with a free, no obligation consultation to review the circumstances behind your loved one's death and determine if you have a case against the at-fault party.
Below, our West Palm Beach personal injury attorneys discuss several types of accidents that may result in a wrongful death case:
1. Car Accidents
Traffic collisions are one of the most common types of fatal accidents that result in a wrongful death case, due to the vast number of people who drive and how often they drive.
In 2016, there were 37,461 auto-accident deaths that occurred on U.S. roadways, according to the National Highway Traffic Safety Administration (NHTSA). Likewise, auto accidents in Florida resulted in the death of 3,174 motorists during 2016, according to the Insurance Institute of Highway Safety.
Many fatal car accident s are caused by the negligence of one or more drivers, such as:
Distracted driving
Speeding
Driving while drowsy
Drunk driving
Roadway issues
2. Commercial Trucking Accidents
Although accidents involving commercial trucks are technically considered to be auto accidents, they differ from passenger vehicle accidents in many ways. Commercial trucks are much larger and heavier; therefore they are more likely to be involved in accidents causing death.
Due to the scale and functions of a commercial trucking operation, there are often several elements an attorney will examine to determine how the accident occurred. This can include:
Oversized loads
Improperly secured loads
Mechanical failures
Improper maintenance
Driver error
Driving under the influence of drugs or alcohol
An attorney will review the commercial trucking operation involved in your loved one's accident to determine which party or parties are liable in a wrongful death lawsuit.
3. Motorcycle, Bicycle and Pedestrian Accidents
Motorcyclists, bicyclists and pedestrians are more likely to be killed in vehicle accidents because they lack the protection that motorists have during a collision.
In 2016, the NTHSA estimates the following number of cyclists, pedestrians and motorcyclists were killed in an accident:
5,286 motorcyclists
5,987 pedestrians
840 bicyclists
In many cases, pedestrians, motorcyclists and bicyclists were killed in accidents caused by driver negligence.
4. Medical Malpractice
Although health care providers are supposed to be well trained to avoid harming a patient and many hospitals have safety protocols in place to protect patients, medical negligence can be fatal.
Some common examples of fatal medical errors include:
Misdiagnosis
Delayed or incorrect treatment
Birth injury
Lack of informed consent
Surgical errors
Pharmaceutical errors
Defective medical devices or medications
Hospital negligence
5. Workplace Deaths
Workers in certain occupations are at a greater risk of death due to a workplace accident because of the dangerous nature of the job. Even so, a fatal work-related accident can occur in any work environment where employees are required to work under dangerous conditions.
In 2016, there were 4,639 work-related deaths that occurred in the U.S., according to the Occupational Health and Safety Administration (OSHA).
According to OSHA, some of the most frequent work-related accidents that result in an employee's deaths include:
Falls
Being caught in or between machinery, structures or materials
Being struck by an object
Electrocutions
6. Defective Products
A defective product is an item that is inherently defective or dangerous to its user when used correctly. In certain cases, using a defective product can be fatal. This includes products such as:
Defective drugs
Defective vehicles and their components
Defective children's products
Toxic food and containers
Manufacturers have a duty to ensure their products are safe for consumers to use when they are sold. If a manufacturer creates a defective product that poses an unreasonable danger to its user, the manufacturer can be held liable for any deaths associated with the product.
Contact Gordon & Partners to Schedule a Free Consultation
At Gordon & Partners, our attorneys have experience handling wrongful death lawsuits and recovering maximum compensation for our clients.
Contact us as soon as possible to schedule a free, no obligation consultation with our attorneys. We will evaluate your claim to determine if you have a case against the at-fault party. We will help you understand which legal options may be available to help you obtain the justice and compensation you deserve.
We work only on a contingency fee basis, which means there are no upfront fees for our services. You only have to pay us if we recover compensation for your case.
Call 1 (855) 722-2552 or complete our Free Case Evaluation form now.