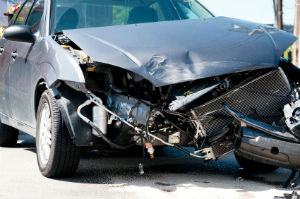 Preliminary data from the National Safety Council indicates that traffic fatalities have increased nine percent for the first half of 2016 compared to the same timeframe last year. If this trend continues, 2016 could be one of the deadliest years for traffic accidents since 2007.
So far this year, there have been roughly 19,100 people killed, which is equivalent to approximately 100 deaths every day. These fatalities have cost approximately $205 billion. The NSC suspects that lower gas prices and a stronger economy may be contributing to the trend.
Florida saw the most significant increase in traffic deaths, with a 43-percent increase. Georgia and Indiana followed, with increases of 34 percent and 33 percent respectively.
Since 2014 there has been a pattern of increased fatalities every year, and there is no indication that it will decrease in the coming years. From 2014 to 2015 traffic fatalities jumped eight percent, and, at that time, it was the largest year-to-year increase that the NSC has seen in the past 50 years.
This continued rise in traffic fatalities has prompted the NSC to issue its highest fatality estimate for Labor Day since 2008. It predicts that 438 people will be killed in car accidents over the upcoming three-day weekend.
The NSC encourages safe driving by making the following recommendations to drivers:
Use seat belts and make sure that passengers are buckled up.
Use a designated driver or arrange for alternative transportation if you plan to drink.
Get enough sleep before you get behind the wheel and take regular breaks on long road trips.
Do not use a cellphone while driving, even if you are using hands-free mode.
Encourage teens to have good driving habits.
Learn the important functions of your vehicle, including how cruise control works, and utilize safety features like blind spot monitoring and backup cameras.
Gordon & Partners wishes encourages everyone to follow these important safety tips and to have a safe and enjoyable holiday weekend.
If you have lost a loved one in a car accident, our wrongful death lawyers can discuss your legal rights. Contact us for more information.
Call 1 (855) 722-2552 or complete a Free Case Evaluation form.