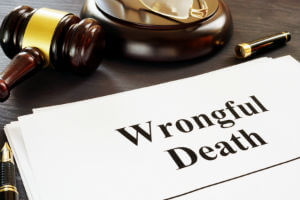 The loss of a loved one is always difficult, especially if the circumstances surrounding your loved one's death involved negligence. Working with an wrongful death attorney can help you navigate the legal process as you go through this trying time.
Below, we discuss the benefits of hiring a wrongful death attorney. For assistance, schedule a free, no obligation consultation today.
An Attorney Understands the Legal Process
Lawyers who specialize in wrongful death cases have a detailed knowledge of the legal process involved with this type of claim. Your attorney's expertise in this area of law will be very valuable to your case. He or she has in-depth knowledge of the Florida Wrongful Death Act and what elements are needed to build a strong case on your behalf.
In a wrongful death lawsuit, it is very important that all deadlines are met to keep your case active. Failure to follow these deadlines can jeopardize your case. Your wrongful death attorney will make sure all legal documents are properly completed and correctly filed in order to protect your case.
An Attorney Can Save You Time and Money
Wrongful death cases can be quite time consuming, even more so if you attempt to navigate this process yourself. Because you do not possess the knowledge and experience that an attorney does, it can take you far more time if you try to do it yourself.
The legal process is complicated and there are many types of documents to be filed on strict deadlines. Figuring out the details can take you a significant amount of time, whereas your attorney knows exactly what to do and when it must be done. Your attorney will handle all these tasks, freeing up your time to spend with your loved ones as you heal from this emotional situation.
An Attorney Knows the Value of Your Claim
Due to his or her experience, your wrongful death attorney knows how to properly value your claim. Your attorney will thoroughly evaluate your situation to assess all the different ways you and your family have been impacted by this loss, so proper compensation can be pursued.
When valuing your wrongful death claim , your lawyer will consider all aspects, such as:
Medical expenses for your loved one's care
Funeral expenses
Loss of earnings
Pain and suffering
An Attorney Can Provide Support
A wrongful death attorney can be a great source of support for you and your grieving family after the tragic loss of your loved one. Without the personal connection to your case, your attorney will think clearly and focus on the law to build the strongest case possible.
By handling the tedious details of the court case, your lawyer relieves you of this burden, allowing you to mourn and begin the healing process with as little disruption as possible. Providing clear thinking and a level head during this time will be a great advantage in your case.
An Attorney Can Take Your Case to Trial
Not all wrongful death cases make it to trial, as parties may choose to settle prior. If your case does go to trial, you want to have an experienced wrongful death attorney on your side to obtain the maximum compensation you and your family need.
Speak with a Dedicated Attorney Today
If someone you love was killed due to someone else's negligence, a wrongful death lawsuit may provide compensation needed to cover damages such as medical bills, funeral expenses, loss of support and more. Our dedicated attorneys will review your claim and help you navigate the legal options that may be available.
Request a free, no obligation consultation today. There are no upfront fees and payment is only due if we recover compensation for you.
Call 1 (855) 722-2552 or complete our Free Case Evaluation form now.