West Palm Beach Mesothelioma Attorneys

– Client Reviews

Receiving a mesothelioma diagnosis can be devastating, especially given the fact that many manufacturers and employers disregarded the dangerous of asbestos and continued to use the toxic products.
That is why Gordon & Partners has a dedicated team of experienced attorneys focused on seeking justice and fair compensation for victims. Our West Palm Beach mesothelioma attorneys handle a select number of cases at a time, allowing for personalized attention to each and every case.
We work to hold manufacturers and employers accountable for their negligent actions and can help you recover compensation for medical bills, lost wages, funeral expenses, pain and suffering, and other damages. Schedule a free, no obligation consultation today to discuss your legal options. We work on a contingency fee basis, which means you do not owe us anything unless you win.
Call 1 (855) 722-2552 or complete a Free Case Evaluation form.
Mesothelioma Linked to Asbestos Exposure
Mesothelioma is a malignant cancer of the lining of the lungs caused by exposure to asbestos, a known carcinogen that was used for decades in a variety of industries including construction, automobile manufacturing, mining and shipping.
Asbestos fibers can easily be transferred through physical contact and, through inhalation or swallowing, can travel through the lungs and become lodged in the pleura (the thin membrane lining the lungs). Victims can be people who worked directly with the product or who were exposed through contact with someone who worked with it.
Reports indicate that medical evidence dating back to the 1920s has linked asbestos to mesothelioma and other serious illnesses. However, manufacturers and companies refused to acknowledge the link and continued using the toxic material. The use of asbestos was banned from use in the U.S. in 1977.
In the majority of cases, the onset of mesothelioma symptoms is usually very slow, and may not appear until 30 to 50 years after exposure. Unfortunately, there is no known cure for this terrible disease and most patients diagnosed with mesothelioma are given less than a year to live.
As recourse for their suffering, those who were diagnosed with mesothelioma after being exposed to asbestos may be entitled to compensation. Our West Palm Beach mesothelioma attorneys can help you fight for the justice you deserve.
Call 1 (855) 722-2552 for a free case evaluation today.
How an Attorney Can Help
In order to file a claim for compensation for mesothelioma, the victim must provide proof of exposure to asbestos, which may have occurred decades before being diagnosed. Exposure typically occurs in the workplace, and the delayed onset of the disease makes it difficult for patients to remember when or where the asbestos exposure occurred.
With years of experience representing mesothelioma victims, our attorneys will investigate your claim to identify a causal relationship between your exposure and diagnosis. We will comb through your medical records, work history, and other documents and evidence in order to build a strong case on your behalf.
We will work to demonstrate proof that your employer knew, or should have known, about the dangers of asbestos, yet continued to use the products, endangering the health of workers and their loved ones.
Defendants will put up a strong fight in an attempt to prove that the victim was exposed somewhere outside of their employment. This is why it is extremely important to have an experienced team of dedicated lawyers on your side.
Our West Palm Beach mesothelioma attorneys have an established record of defending the rights of the injured and will work tirelessly to get you the compensation you deserve.
Contact us today by filling out a Free Case Evaluation form.
Recovering Compensation
Recovering compensation for mesothelioma can be a long and complicated process. Having the right team of lawyers behind you is critical to successfully recovering the compensation you deserve.
Because most cases of mesothelioma were developed as a result of exposure to asbestos in the workplace, employers and manufacturers of asbestos products are typically named as defendants.
The plaintiff can be someone who was directly exposed to asbestos (primary exposure), who came into contact with someone with direct contact with asbestos (secondary exposure) or who lost a loved one to the disease.
The two most common types of lawsuits filed on behalf of mesothelioma victims are personal injury and wrongful death claims. In some instances it may be possible to recover damages through a workers' compensation lawsuit.
Our West Palm Beach mesothelioma attorneys have detailed knowledge of the intricacies involved in filing a mesothelioma lawsuit and will diligently work to build a robust case on your behalf. To find out if you have a case, schedule a free, no obligation consultation with one of our knowledgeable attorneys.
Learn more about recovering compensation by chatting with a representative.
What Is the Average Settlement for an Asbestos Claim?
The amount an asbestos claim settles for will depend on several factors, including your diagnosis, the completeness of your medical records and the type of review it undergoes. The average mesothelioma settlement is between $1 million and $1.4 million. Claims for other asbestos-related illnesses may settle for far less. For example, asbestos-related colorectal cancer claims settle for an average of $50,000 to $100,000.
Another consideration is that settlements are typically lower than court-ordered awards. Therefore, if you choose to accept a settlement, you will likely receive less than if you successfully litigate the claim. However, court cases can take several years to complete, and, while our attorneys fight vehemently for your rights, there is no guarantee you will win. In many cases, negotiating a favorable settlement is the optimal outcome for your mesothelioma claim.
Understanding the Asbestos Trust Funds
Several asbestos trust funds exist to provide compensation to victims of asbestos-related illnesses and injuries. They pay a percentage of total awards, so if your claim is for $400,000 and the fund pays 25%, then you would receive $100,000. This may not be enough to cover medical costs associated with your illness.
Companies established these trust funds during bankruptcy proceedings to ensure compensation for workers who suffered occupational exposure to asbestos. You must have a connection to the company that established the fund and a diagnosis of asbestos-related illness resulting from occupational exposure. These funds have a total value of approximately $37 billion.
Mesothelioma claims filed through asbestos trust funds typically settle for between $1 million and $1.4 million. You can expect to receive a portion of that based on the fund you file with and its current percentage. Several factors can impact those percentages, including the number of claimants filing with a specific fund and its total value.
Do I Need To Hire a Mesothelioma Law Firm in Order To Take Legal Action?
No requirement exists stating that you must hire a specialized mesothelioma law firm to take legal action. In fact, you don't need to hire a lawyer at all. However, there are plenty of reasons to hire an experienced attorney when you decide to file a legal claim for an asbestos injury.
Unless you are well-versed in the legal system, you could easily find yourself overwhelmed with the process. You must know details including what documentation is needed, where to file and the statute of limitations for your type of case. These can vary depending on occupational exposure and your diagnosis.
Florida allows individuals domiciled in the state to file in-state if exposure occurred elsewhere. However, if the exposure occurred in another state, you may choose to file there instead of in your home state. This complicates the legal process further. An experienced mesothelioma law firm is familiar with the requirements of claims and can advise you on the best way to proceed.
How an Injury Attorney Helps With Asbestos Injury Cases
Injury attorneys with asbestos injury case experience can help you in many other ways. They know exactly what information is needed to file a claim, and can guide you through the process from start to finish.
For example, the Florida legislature enacted limits on asbestos claims filed with successor companies. Chapter 774 of the state statutes also establishes other limits on filing. For example, limits punitive damages through civil cases and establishes and explains the statute of limitations for asbestos-related claims.
Beyond their experience in and knowledge of filing asbestos injury cases, a mesothelioma law firm will help you by providing the following services:
Filing legal paperwork with appropriate court systems
Contacting medical providers for records
Arranging expert testimony
Securing appropriate tests for required documentation
Investigating possible sources of asbestos exposure
Negotiating with insurance companies and other attorneys
Handling all communication related to your case
Perhaps the greatest benefit of hiring an experienced firm is the ability to focus your time, attention and efforts on treatment and recovery. This is especially important with conditions such as mesothelioma where there is no cure. The prognosis for mesothelioma patients is generally poor, although several factors impact it. Early diagnosis and treatment are among those, so it is critical that you have the time to devote to your care.
Additionally, settlement funds can help provide access to treatments that might otherwise be out of reach. Let our attorneys fight for you in court so you can fight for a better health outcome.
Questions To Ask a Mesothelioma Attorney
Before you hire an attorney, it is advisable to ask some questions about the firm's experience with similar cases and previous case results. This information will give you an idea of how well-equipped the firm is to handle your mesothelioma claim. Ask questions during your initial consultation to ensure you are comfortable with and confident in the attorney and firm.
Use the following questions to help guide your conversation during a consultation:
How many asbestos illness cases have you handled?
What percentage of them have been for mesothelioma?
Do they typically settle or go to trial?
What is the average settlement you have secured for victims?
How will I communicate with you and your team?
What information will I need to provide?
Do I need to pay any fees upfront?
These questions will give you an idea of more than the firm's experience. You can also gauge compatibility with the specific attorney and his communication style. Additionally, you will have a better understanding of your role in the process and what is required of you.
Are There Deadlines for Filing a Mesothelioma Claim?
As with other types of personal injury cases, the statute of limitations varies depending on location and type of claim. However, every state has a statute of limitations for injury claims. Most range from two to six years. Experienced injury firms are knowledgeable about the statute of limitations and any other time restrictions placed on asbestos claims. They will help you understand the timeline for taking legal action.
Florida provides four years for a diagnosis for injury claims. Failure to receive a timely diagnosis despite obvious symptoms of illness may complicate your claim. It allows only two years for wrongful death claims. The latter period begins when the affected person dies.
Because of the unique nature of asbestos illnesses and how long after exposure diagnosis typically occurs, these types of legal cases may be subject to additional time restrictions. For example, in Florida, claims for certain asbestos-related illnesses must show that a specified amount of time has elapsed between exposure and diagnosis.
Legal proceedings can take a significant amount of time, so it is usually better to begin the filing process sooner rather than later. The settlement you reach can help pay for treatment, palliative care and living expenses as you enjoy time with your friends and family.
How Long Does a Mesothelioma Claim Take To Settle?
Mesothelioma claims can settle in as little as a few months, or they can take years to wind their way through the court system. Having your medical records and other documentation in order can facilitate a quicker settlement.
We are able to negotiate many settlements within 90 days. If you refuse the initial settlement offer, it could take longer to reach another agreement. Claims that go to court typically conclude within 12 to 18 months, although the time can be shorter or longer depending on the jurisdiction in which you file.
Factors That Affect Claim Timeline
Many factors can affect how long it takes to successfully resolve your mesothelioma lawsuit. They can include things outside of your control, such as a company's willingness to settle or when your jurisdiction sets a trial date. Working with an experienced mesothelioma law firm can help you avoid many of the pitfalls that extend timelines. Consider the following factors and how they can impact the timeline of your claim:
Diagnosis: Your diagnosis, when and how it was determined and any test results supporting it can affect how long your case takes. For example, cancers that may be linked to non-asbestos causes may take longer to settle than a mesothelioma diagnosis that is definitely from asbestos exposure.
Source of exposure: Some claimants have multiple possible sources of occupational asbestos exposure while others have only secondary exposure. This can affect how quickly you reach a settlement. Additionally, some companies are more likely than others to avoid a trial by seeking a quick settlement.
Military history: Many service members developed asbestos-related illnesses after service-related exposure. If you were in the military or used VA services, getting medical and other military records can increase the time it takes to settle or litigate your claim.
Where you file: What state or municipality you file your case can affect its duration, as does filing a claim with an asbestos trust fund.
Settlement vs. trial: Whether you accept a settlement or go through a trial will have a major impact on case duration. Trials can take several years to complete while we can often reach a settlement within several months.
Contact Our West Palm Beach Mesothelioma Attorneys
At Gordon & Partners, we believe in holding companies accountable for negligent actions that lead to the injury or death of innocent victims.
Our West Palm Beach mesothelioma attorneys have a compassionate ear for victims and their families in their pursuit of justice for their suffering. We will work tirelessly in an effort to defend the rights of the injured and to recover just and fair compensation.
Contact us today for a free review of your case. Call 1 (855) 722-2552.
Verdicts & Settlements
R.J. Reynolds Tobacco Company product liability.
R.J. Reynolds Tobacco Company product liability.
Jury verdict for the wrongful death of a 63-year-old man survived by his widow.
Verdict against cigarette manufacturer for family of local lawyer who died of lung cancer.
Verdict against tobacco manufacturer for family of man who died from lung cancer as a result of smoking.
Verdict for widow of man who died of lung cancer as a result of addiction to smoking.
Gordon and Partners, along with co-counsel, recently represented the family of a smoker who passed away when she was 60 years old from lung cancer caused from her long time addiction to smoking cigarettes since she was a young girl. The case was tried in Lowell, Massachusetts and resulted in a verdict of 17 million dollars on May 31, 2019.
Recovery for man and family for injuries caused by a defective auto part.
Verdict for a smoker who contracted cancer of the jaw.
A Pinellas County jury verdict for the estate of a man who died of lung cancer at the age of 42.
View more results
Live Chat Now
Recent News
Featured Attorney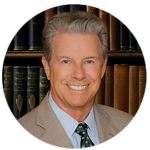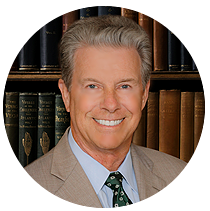 Robert E. Gordon
Robert E. Gordon is a personal injury attorney and founding member of the law Offices of Gordon & Partners. He is a strong advocate in fighting for the injured.
Read more