Cruise Ship Injury Lawyer

Cruise ships are the vacation of choice for thousands of Americans. Unfortunately when passengers are out on the sea, anything can happen. Bad weather, flu outbreaks, food poisoning and mechanical issues can often leave passengers injured, sick and stranded.
Cruise ship accidents can lead to injuries and in some cases life-threatening situations. If you or a loved one has been injured due to another individual's negligence while on a cruise, the victim may be entitled to compensation for medical expenses, pain and suffering, and more.
At the law offices of Gordon & Partners, our cruise ship injury lawyers offer FREE consultations to help determine what your legal rights are and if you may be eligible to make a claim. We are here to help you and only get paid when we obtain a recover for your claim.
For a no-cost, no-obligation review of your cruise ship accident claim call us at
1 (855) 722-2552.
Causes of Cruise Ship Injuries
In the interest of passenger safety, the cruising industry is heavily regulated. The protocols cover various aspects of cruising including ship design, operations, and the safety and security of passengers and the ship's crew.
Cruise lines are also typically inspected for lifesaving equipment, firefighting systems, as well as crew training and competence in regular, routine inspections that are designed to help identify, and correct, any potential issues.
Despite such regulations, passengers may still suffer injuries, illnesses and inconveniences caused by:
Unsanitary living quarters
Poorly maintained vessels
Contaminated food
Unmarked slippery surfaces
Plumbing issues
Cruise ship fires
Adverse weather events
Sinking
Mechanical breakdowns
Hostile passengers
A cruise ship injury lawyer at our law firm can help you determine if your cruise line experience warrants filing a lawsuit for the pain and suffering you or a loved one has endured. We offer free consultations and work on a contingency basis. This means you do not have to pay us, unless we obtain a successful verdict or settlement. Our track record of success speaks volumes about our commitment to fighting for the rights of the injured.
For a free case review, call 1 (855) 722-2552 or fill out a contact form.
Duty of Care
Cruise ships are considered a common carrier, which means they are subject to special laws and regulations. Unlike injuries on land, injury claims on a cruise ship may be subject to admiralty law and the cruise line will be held liable for passenger injuries caused by negligence or willful actions.
Cruise lines must exercise the highest degree of care to protect passengers from harm from the time the ship leaves port until its return.
If a passenger suffers an injury or illness, a claim may be filed against the owner of the ship, the company that sold the ticket, or a third party.
If you are unsure of who should be held liable after you or a loved one was injured, one of our experienced cruise ship injury lawyers can help you. We will examine your claim thoroughly to determine your legal options.
LIVE CHAT with a representative now to schedule a consultation.
Violence and Crime
Cruise ship lines have a duty to provide safe transportation, including the protection against violence and crime. Missing persons have become a growing problem aboard cruise lines. Unfortunately, these families may never receive the justice they deserve after the unexpected loss of a loved one.
For the safety of passengers and crew members, a cruise line should be responsible for the installation and operation of security cards, running background checks on employees, hiring adequate security, lighting public areas, and having secure locks on all guest rooms.
When a cruise line fails to protect passengers and employees from harm, they can be held liable for the victim's damages.
If you were the victim of a crime while on board a cruise ship, contact a cruise ship injury lawyer for a free review of your claim.
Call 1 (855) 722-2552.
How a Cruise Ship Injury Lawyer Can Help
At the law offices of Gordon & Partners we understand how a cruise line's negligence can turn an exciting trip into a dreadful one.
Our cruise ship injury lawyers are dedicated to fighting for the rights of the injured. With more than 180 years of combined legal experience our team of attorneys will work hard to fight for the compensation you deserve and guide you safely through the litigation process.
We are proud to assist injury victims and provide free legal advice to those seeking legal counsel after a boating accident.
Don't delay. In some instances, there can be strict time limits to file a damages claim.
Fill out a Free Case Evaluation to schedule a no-cost, no-obligation initial case consultation.
Further Resources
Verdicts & Settlements
R.J. Reynolds Tobacco Company product liability.
R.J. Reynolds Tobacco Company product liability.
Jury verdict for the wrongful death of a 63-year-old man survived by his widow.
Verdict against cigarette manufacturer for family of local lawyer who died of lung cancer.
Verdict against tobacco manufacturer for family of man who died from lung cancer as a result of smoking.
Verdict for widow of man who died of lung cancer as a result of addiction to smoking.
Gordon and Partners, along with co-counsel, recently represented the family of a smoker who passed away when she was 60 years old from lung cancer caused from her long time addiction to smoking cigarettes since she was a young girl. The case was tried in Lowell, Massachusetts and resulted in a verdict of 17 million dollars on May 31, 2019.
View more results
Recent News
Featured Attorney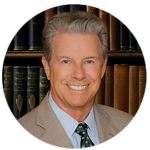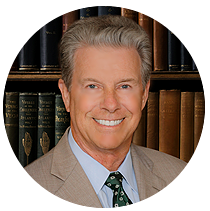 Robert E. Gordon
Robert E. Gordon is a personal injury attorney and founding member of the law Offices of Gordon & Partners. He is a strong advocate in fighting for the injured.
Read more