West Palm Beach Construction Accident Lawyers

– Client Reviews

Construction jobs carry a high risk for injuries. Workers are regularly required to work at extreme heights, use dangerous machinery, and are exposed to other serious, life-threatening hazards every day.
A construction accident can cause catastrophic and sometimes fatal injuries that threaten your livelihood, your future and the financial wellbeing of your family.
At Gordon & Partners, we have seen the physical, financial and emotional devastation suffered by injured construction workers and their families. Our firm has represented these and other injured victims in Florida for more than 25 years and obtained hundreds of millions in compensation on their behalf. If we represent you, we are prepared to provide legal assistance and help you fight for the compensation you need to recover from your losses.
Schedule a free consultation with one of our West Palm Beach construction lawyers today to learn about your legal options. This meeting carries no obligation to you, and it is completely confidential. There are no upfront costs to hire our services, and we do not get paid unless we recover compensation for you.
Call 1 (855) 722-2552 or complete a FREE Case Evaluation form
How Can Gordon and Partners Benefit My Claim?
Construction accident cases are complex and often have several variables that may determine who may be liable for your injuries. Our attorneys understand the laws that may support your claim, and we also have extensive experience handling personal injury cases.
In addition to ensuring your rights and best interests are protected throughout the legal process, injured victims who hire an attorney typically end up with more compensation than those who do not.
At Gordon & Partners, our West Palm Beach construction accident lawyers are ready to fully investigate your claim to build a strong case on your behalf and ensure that we determine all potential options for recovering compensation. We will help you to gather evidence from the jobsite and speak with eyewitnesses to help us identify any compliance or safety violations that may have led to your accident.
Do I Have a Valid Case?
It can be difficult to know whether you may have a valid case, because every incident is complicated by unique circumstances. We strongly recommend that you seek legal assistance as soon after your accident as possible. This meeting is a free opportunity to get answers to your questions and learn about your legal options.
Our experienced attorneys have extensive knowledge of state and federal laws and how they may impact your ability to pursue a case. When preparing for your free legal consultation, it is important that you bring some key information with you that will help us to better understand your accident:
Name of your employer/company
Contact details of the site supervisor
Date and location of your accident
Machinery or equipment you were using when injured
Whether any equipment or machinery you were using malfunctioned
Working conditions at the time of the accident
Safety conditions, such as gear or standard protocols, being followed
Any known history of citations or safety violations
To have a valid case, you must be able to prove there was a duty of care, that it was breached and that the breach caused the accident and your injuries. Our firm has the resources and staff to fully investigate the cause of your accident and gather the evidence needed to provide a strong argument for a valid case.
What is the Value of My Construction Accident Case?
Every construction accident case is different. To determine the value of a case, we need to understand the extent of your injuries, who may be liable, how long it may take you to recover, whether you will be able to go back to work and more.
If you have a valid case, you may be eligible to pursue compensation through one of the following claims:
Workers' Compensation
Florida construction employers who have at least one or more employees must carry workers' compensation insurance. Sub-contractors are also required by state law to carry workers' compensation insurance for their workers. According to Florida's Division of Workers' Compensation, the primary contractor is responsible for making sure all sub-contractors provide this coverage to their employees. Workers' compensation provides for medical expenses, lost wages and death benefits.
If you are a construction worker who was injured while performing your work duties, you may be eligible to receive workers' compensation benefits.
Personal Injury Claim
While workers' compensation benefits may not always be enough to cover all your damages after a construction accident, you will not be able to sue your employer.
However, in some situations, a third-party may share liability for the incident that caused your injuries, such as a manufacturer, if defective equipment was found to have contributed to your accident. This is something you should discuss further with one of our West Palm Beach construction accident lawyers. We are well-versed in third-party claims for injured construction workers and are prepared to help you fight for maximum compensation if you have a valid case.
Wrongful Death
When construction accidents are fatal, families may be eligible to receive death benefits under their loved one's workers' compensation insurance. These benefits may provide for all reasonable hospital and medical bills, lost wages, and final costs, such as funeral and burial expenses.
Compensation may also be available from a wrongful death lawsuit. You can recover some of the same forms of compensation as a workers' compensation claim, along with damages like pain and suffering.
Gordon & Partners. We are here to answer your questions. 1 (855) 722-2552
Who May Be Liable for a Construction Accident?
If you are employed by and working on a construction site at the time of your accident, your injuries will most likely be covered under your employer's workers' compensation insurance. However, third parties are often involved in construction sites. If the negligence of a third party contributed to your injuries, you may be able to pursue compensation from that party, in addition to filing a workers' compensation.
Third parties that may be liable for a construction accident could include:
Site owners: Owners can be liable when injuries occur due to known hazards on the site.
Engineers and architects: They are responsible for mitigating design flaws that could pose a safety hazard.
Manufacturers or suppliers: Companies that manufacture or supply equipment may be liable if machinery or other equipment has a manufacturing or design defect that causes an injury.
Contractors and sub-contractors: These individuals are responsible for properly hiring and training employees, and for ensuring they adhere to federal and state safety regulations.
These parties are responsible for maintaining safety on a construction site and as such are required to carry liability insurance. We are committed to identifying all parties who may share liability for the accident that caused your injuries and holding them financially responsible for your damages.
How are Construction Accidents Regulated?
There are safety requirements at both the federal and state levels that employers, construction site owners and other parties are expected to abide by. Federal requirements include those mandated by the Occupational Safety and Health Administration (OSHA) to regulate workplace safety and ensure that workers are protected from danger on the job site. When employers or other third parties fall short in their obligations, serious injuries may occur.
Some of the most common safety violations that lead to construction accidents include:
Failure to maintain a safe jobsite
Negligent hiring
Failure to use or improper use of safety equipment
Failure to warn about hazards
Insufficient training
Inadequate protection from hazards
Types of Construction Accidents
Negligence and safety violations can cause serious accidents on a construction site, including:
Collapsed structures
Crane accidents
Forklift accidents
Electrocutions
Falls
Explosions/Fires
Falling object accidents
Failed equipment
Heavy machinery accidents
The top four leading causes of fatal construction site accidents are falls, being hit by falling equipment or debris, electrocution, and being pinned by equipment or other objects.
If you or a loved one has been injured in a construction accident, we are prepared to help.
Our West Palm Beach construction accident lawyers have decades of experience fighting for fair compensation for those who have been injured on the job.
What Should I do After a Construction Accident?
Your first concern after a construction accident is getting medical attention. Your injuries need to be diagnosed and stabilized to try to prevent them from worsening. Prompt medical care will also help to preserve your workers' compensation or third-party claim.
You should report the accident to your employer right away. Under Florida law, you must report the accident within 30 days or you may lose your right to pursue workers' compensation benefits.
If possible, collect evidence at the scene of the accident. Take pictures of your injuries and the scene. If there were witnesses, ask for their contact information so you or your lawyer can get in touch with them and ask them what happened.
Contacting a lawyer can be another important step in recovering from a construction accident. The West Palm Beach construction accident attorneys at our firm know how to determine if you have a valid claim. We also have the resources, experience and legal knowledge needed to pursue full compensation for your damages.
Can I see my Own Doctor for Treatment?
Unfortunately, state law gives your employer or its insurance carrier the right to choose your doctor in most cases. However, Florida allows you to request a new doctor if you are unhappy with the one selected by your employer. You can only do this once though.
What do I do if my Employer Disputes My Claim?
There are various reasons why your employer may dispute or deny your claim, such as missing a deadline or claiming your injury is unrelated to your work. Your claim is likely to be denied if you were drunk or under the influence of drugs at the time of the accident, or if you were fighting with a coworker.
Our lawyers may be able to appeal your denied workers' compensation claim. In a free consultation we can determine if the denial of your claim could be overturned. We are prepared to guide you through the appeals process to pursue the benefits you need during this difficult time.
Contact Our West Palm Beach Construction Accident Lawyers
A construction accident happens in seconds, but the injuries can have a lasting impact on the lives of victims and their families. The stresses associated with mounting medical bills and lost wages, as well as the trauma associated with a severe or permanent injury, can be overwhelming.
Filing a personal injury lawsuit against a negligent party can provide peace of mind and help alleviate some of the burden after an injury. Our West Palm Beach construction accident lawyers have represented thousands of clients throughout South Florida and have more than 200 years of combined legal experience.
Many lawyers at our firm have been selected for various honors and distinctions. Robert Gordon, the firm's founder, is a board-certified trial lawyer and has an AV rating from Martindale-Hubbell. This rating is only granted to 10 percent of attorneys in the country. Candidates are rated by peers and clients for their legal expertise and exceptional ethical standards.
As a contingency-based firm, there are no upfront payments and no fees unless we first recover compensation for you. Schedule a free consultation with one of our trusted attorneys today.
Our office is on Northlake Blvd, just 15 minutes away from the Palm Beach County Courthouse.
Complete a FREE Case Evaluation form or call 1 (855) 722-2552.
Practice Areas
Verdicts & Settlements
Jury verdict in drowning death of autistic boy at a construction site.
Recovery for construction worker injured while operating a scissor lift over an improperly covered hole at a construction site.
Recovery for a man who suffered a disabling back injury when a chair collapsed.
View more results
Workers' Compensation News
Live Chat Now
Featured Attorney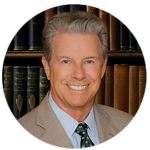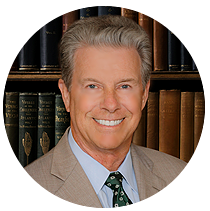 Robert E. Gordon
Robert E. Gordon is a personal injury attorney and founding member of the law Offices of Gordon & Partners. He is a strong advocate in fighting for the injured.
Read more