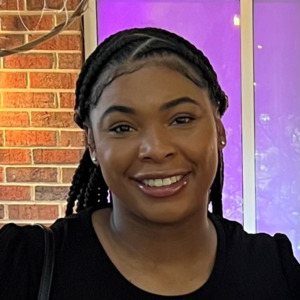 Tytionia Adderly
Tytionia is a Legal Assistant for the VA Department at Gordon & Partners, who is celebrating her one- year anniversary with the department. Helping veterans is something she has always been passionate about and she looks forward to continuing to support veterans get the disability benefits they deserve.
VA Legal Assistant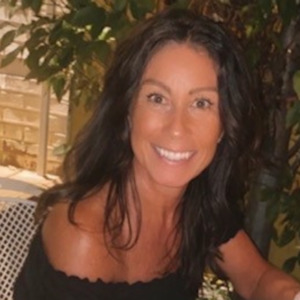 Kim Benedict
Kim has been with the firm for 5 years and has held different positions within her tenure; from reception to Call Center Manager to working specifically for the VA Department. Her greatest reward has been working specifically with Veterans at Gordon & Partners. She finds great joy knowing she is part of a process that acknowledges and enables Veterans to obtain the benefits they deserve for serving our country.
VA Intake Specialist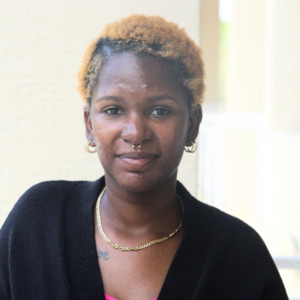 Khalya Bennett
Khayla is a passionate VA Paralegal with personal and extensive experience in helping Veterans with their disabilities. She has family members who are Veterans, so she is diligent about making a positive impact on their lives. Khayla is using this experience and education to one day become an Attorney at Gordon & Partners, so that she can enhance the lives of many more individuals.
VA Paralegal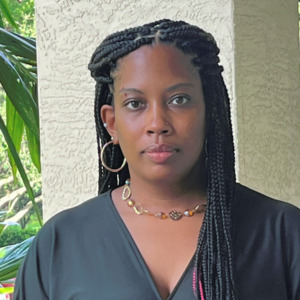 Sheneka Blackmon
Sheneka is a Client Liaison within the Veterans Benefits Department of the firm. She came onboard as a Legal Assistant with 5 years of experience in Family Law. After a venture in the Culinary World, she came back to the legal field at Gordon & Partners and has been here for almost 2 years. Sheneka enjoys working with our Veterans, helping them get their benefits.
QUOTE: "I take pride in being able to answer our Vets calls and questions in a way that makes them feel at ease. Having family members who have served our country, living and deceased, it is very rewarding to be able to give back to a community that is so often overlooked. My role within the department is not something I take lightly due to our Vet's trusting the firm and those within the department to help attain healthcare and benefits to make their lives easier. I enjoy what I do and have made a stance to grow where I have been planted."
VA Client Liaison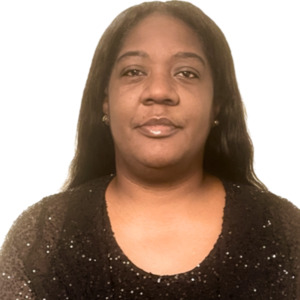 Tammatha Dennard
Tammatha is a Client Liaison and has been with the VA Department for more than 2 years. She enjoys helping veterans with their VA Disability Benefits, specializing in client services, unemployability applications, initial calls, communicating critical information and monitoring client satisfaction through follow-up to solve client problems and issues. She is passionate about providing excellent customer service for those who served our country. As a US Navy veteran, Tammatha relates with the veterans and offers sincere compassion while providing knowledgeable assistance.
VA Client Liaison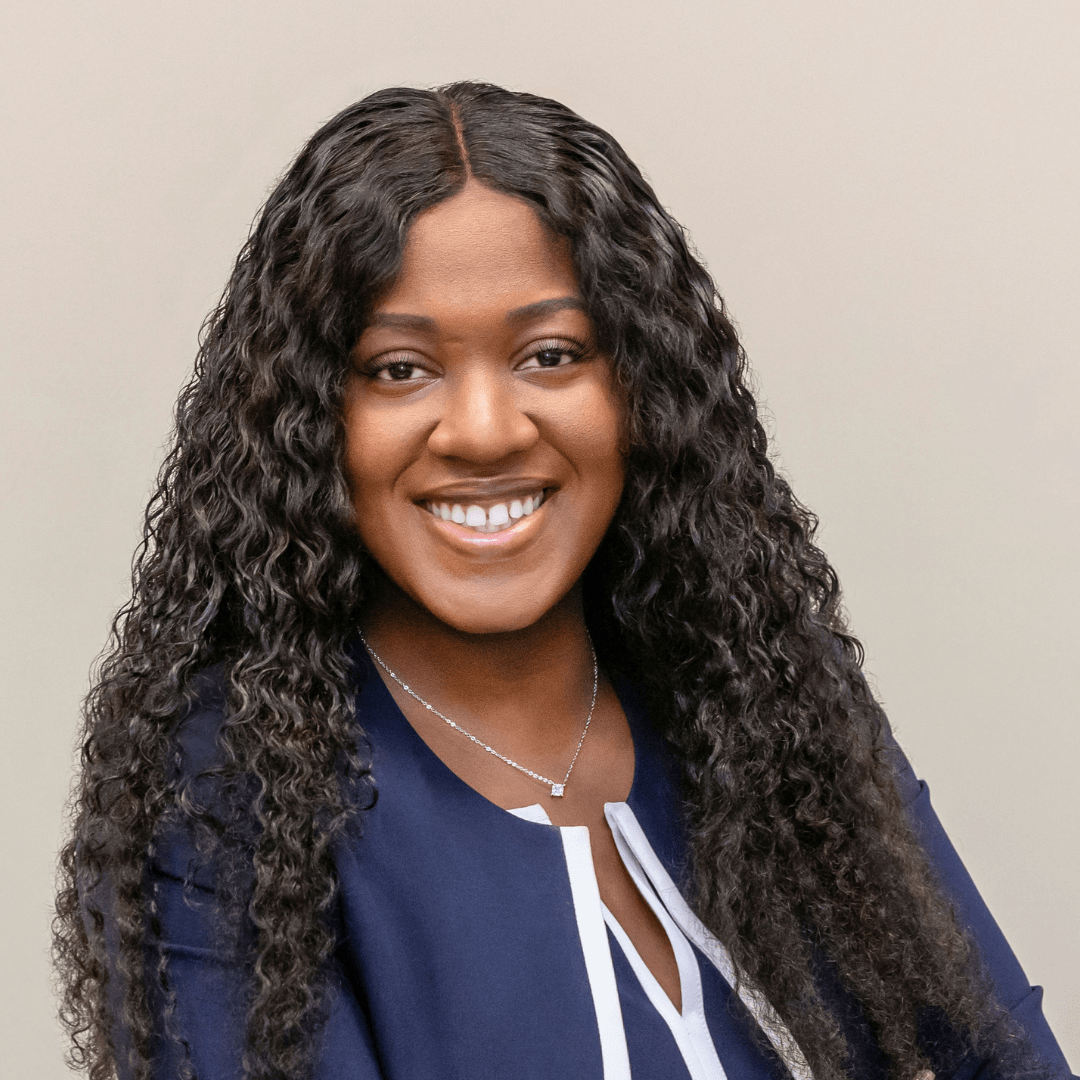 Natasha Dorcent
Natasha Dorcent is an attorney who is dedicated to fighting for her clients and their families who have suffered injuries and disabilities. She has passion and vigor to offer invaluable service to those in need who have made significant sacrifices for our country.
She began her legal career defending nationwide corporations in automobile negligence, catastrophic injuries, PIP defense, premises liability, traffic defense, bad faith and claims handling, and wrongful death. Her dedication to advocate for underrepresented groups led to her decision to become a Veterans Benefits Attorney.
She received her law degree from the University of Mississippi School of Law. During law school she developed an interest for providing outstanding legal services for those who are often overlooked. She was a student attorney for the MacArthur Justice Center and the Mississippi Innocence Project. She interned at Broward County Legal Aid with the Mission United Veterans Pro Bono Program. With this program, she performed extensive research of the Veterans Affairs (VA) benefits program and provided free legal services to veterans, active-duty service members, and their families.
Natasha's commitment to providing exemplary legal services will ensure your case is handled with compassion, competence, and zealous advocacy.
Memberships
Florida Bar – 2022S
Education:
Florida Agricultural & Mechanical University, B.A., Summa Cum Laude – 2017
University of Mississippi School of Law, J.D. – 2021
Languages
English
Haitian Creole

VA Attorney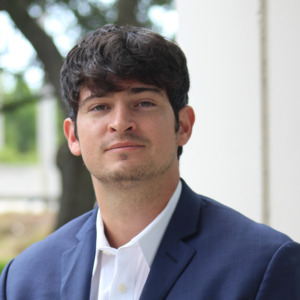 Robert Guis
Robert handles the veteran's disability claims at Gordon & Partners. He is a native Floridian, coming from a family of military veterans. He became involved in veterans' claims shortly after attending Florida Internal University, School of Law, in Miami, Florida. In law school, Robert developed a passion for advocating for others. He wanted to use his law experience for the good of others and he found that representing our nation's veterans at our firm.
Outside of veterans' assistance, Robert is active in the community through various sports leagues across south Florida.
VA Senior Paralegal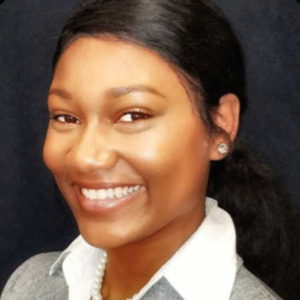 Ronisha Harris
Ronisha developed a passion for advocating for individuals with disabilities in 2019. Prior to working with Gordon & Partners, she worked to get seniors, the injured, and disabled persons the benefits that they deserve through Social Security Disability. Ronisha now focuses exclusively on advocating for disabled veterans and their dependents, as she brings an insider's perspective and understanding through her military family. She discovered an aptitude for legal work and attended law school after obtaining a Bachelor of Science degree in Criminal Justice. She wanted to use her law degree for the good of others and she found that outlet by representing our nation's veterans.
VA Paralegal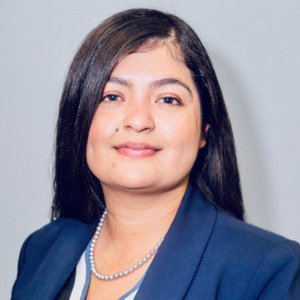 Josary Iglesias
Josary is honored to advocate on behalf of our Nation's veterans in her capacity as a Veterans Disability Attorney. As a member of a multigenerational military family, her desire and commitment to fight for the veteran community is personal because she is very familiar with the hardships that veterans face.
During law school, Josary spent two semesters with her school's Veterans Legal Clinic defending veterans before the Department of Veterans Affairs and Board of Veterans' Appeals. She represented veterans in military discharge upgrades/ Board of correction of records matters. She also utilized her advocacy skills as a law clerk with the U. S. House Committee on Veterans' Affairs, where she advanced legislation that positively impacted veterans. Prior to joining Gordon & Partners, Josary gained significant litigation experience working at the Illinois Attorney General's Office.
Josary earned her Juris Doctor from the University of Illinois Chicago School of Law with a Concentration in Trial Advocacy & Dispute Resolution. In law school, she actively participated in the Student Bar Association as a Student Representative, was the Vice-President of the United Immigration Defense Organization of Students and competed in national moot court and alternative dispute resolution competitions.
She earned a Bachelor of Science from the University of Wisconsin-Parkside, double-majoring in psychology and criminal justice with a certificate in mental health/ counseling skills. She also studied abroad in the University of Gdańsk, Poland.
When she's not advocating for her clients, you will find her spending quality time with family and friends. She enjoys music venues and undertaking volunteer work.
Bar Admission
State of Indiana
Professional Affiliations
Hispanic National Bar Association
Indiana State Bar Association, Young Lawyers Division
American Bar Association: Litigation, Military and Veterans Sections
Languages
English, fluent
Spanish, fluent
American Sign Language (ASL), intermediate
Awards
Dean's List Member
Scholarship Recipient, Hispanic Lawyers of Illinois
Scholarship Recipient, Diversity Scholarship Foundation
Led student organization to win Most Outstanding Program of the Year – "What it Means to Be a Dreamer in 2021"
VA Attorney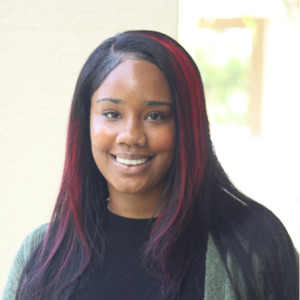 Oriana Kirlew
Oriana is a Legal Assistant for the VA Department with over 1 year of experience helping Veterans with their VA claims. She goes the extra mile to assist clients understand confusing VA forms, so they can be filed in a timely manner with the VA. Oraina has a knack for retrieving medical records from private doctors that are critical to substantiating a veteran's disability claims. Her motto is "I am very passionate and moved to help all my veterans who went out and fought for our country. Thank you for your service!"
VA Legal Assistant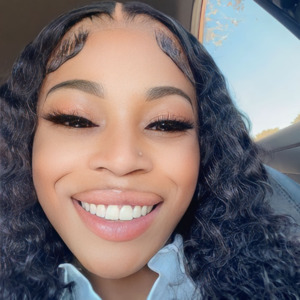 Shelly Lauredent
Shelly is a Legal Assistant for the VA department and has been with Gordon & Partners for 6 months. She is extremely passionate about helping others and loves assisting veterans through the difficult process of obtaining the disability benefits and help they so deserve.
VA Legal Assistant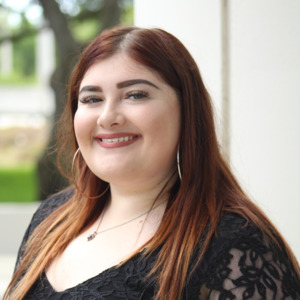 Cassandra Maffeo
Cassandra is a dedicated legal assistant with 3 years of valuable experience in the legal field. Her journey began with a strong passion for justice and an eagerness to contribute to the legal system. Cassandra's early life was marked by her fascination with the law and desire to make a positive impact, leading her to obtain a paralegal degree in 2019. She joined Gordon & Partners in 2022 and has been instrumental in assisting attorneys with case preparations, document drafting and research tasks.
VA Legal Assistant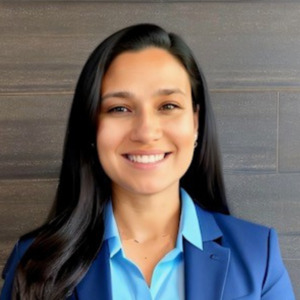 Luana Magalhaes
Luana uses her friendly and highly energetic approach to ensure the smooth running of the mailroom. She is passionate about providing the best possible service to veterans, understanding that her role in maintaining and organizing their records plays a crucial role in their cases, as well as her focus on teamwork. Her experience and dedication make her an integral part of our VA department here at Gordon & Partners.
VA Mail Clerk
Ronaldo Martinez
Ronaldo Martinez is a Veteran Paralegal for the VA Department with over 4 years of invaluable experience dedicated to aiding Veterans. Specializing in veteran affairs, Ronaldo combines his extensive legal knowledge with a profound commitment to assisting those who have served our nation. His journey as a paralegal began with a deep-seated desire to ensure that veterans receive the support and advocacy they rightfully deserve. His keen understanding of the unique challenges faced by veterans sets him apart in the field. Ronaldo's compassionate approach, coupled with a meticulous attention to detail, has been instrumental in bringing about meaningful resolutions for countless individuals. He takes pride in not only being a legal advocate but also a trusted ally, providing comprehensive support to veterans seeking their rightful entitlements.
VA Paralegal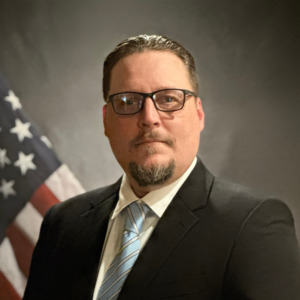 Ed Monroe
Ed is a Veterans Benefits Director with 17 years of VA claims experience. He specializes in assisting veterans and their families navigate the challenges of obtaining VA benefits. Ed also served in the United States Marine Corps and Army Reserve with multiple deployments. As a veteran having personally gone through the VA claims process, he prides himself in being able to pass that knowledge on to his fellow veterans and staff here at Gordon & Partners.
Vet Benefit Director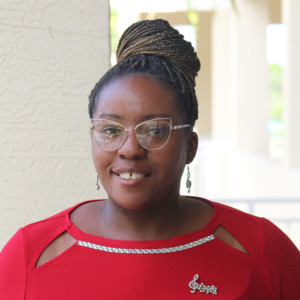 Aja Murray
Aja is a Client Liaison with 2 years of experience at Gordon & Partners, helping our United States Veterans decipher rating packets and walking them through what to expect when moving forward in their veterans' disability case. Being naturally empathic, Aja gives each client her undivided attention, listening to their concerns and addressing them from a place of heartfelt understanding.
Client Liaison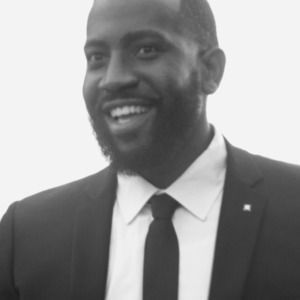 Urie Pierre
Urie is an experienced VA Claims Paralegal with a deep understanding of veterans' benefits and a proven track record in providing invaluable support to clients seeking compensation. While at Gordon & Partners, Urie has proven proficient in navigating complex VA regulations, researching case law, and compiling compelling evidence. He is committed to ensuring veterans receive the recognition and support they deserve through diligent case management and expert advocacy. 
VA Paralegal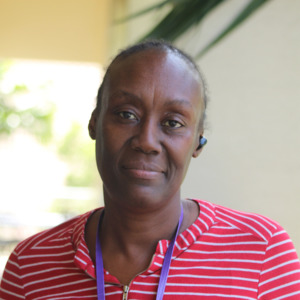 Pamella Cornwall Small
Pamella started working with Gordon & Partners in 2022 as the Mail Clerk. Since then, she has been promoted to the position of VBMS Researcher, which focuses on researching information for the veterans and providing timely responses to the firms Attorneys, Paralegals, and our VA Clients.
Legal Assistant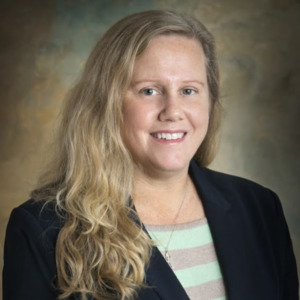 Sherri Stone
Sherri Stone is a Veterans Benefits Attorney who has been helping Veterans obtain the service-connected benefits that they are entitled to since 2015. She has successfully represented hundreds of clients win their VA claims. Sherri has experience with Agent Orange and PACT Act claims, as well as PTSD, Military Sexual Trauma, musculoskeletal issues, hearing loss and tinnitus. She has represented veterans at the Regional Office, the Board of Veterans Appeals, and at the Court of Appeals for Veterans Claims.
Sherri is passionate about helping veterans because she feels a deep gratitude to those who serve. She has many members of her family who served and are currently serving.
VA Attorney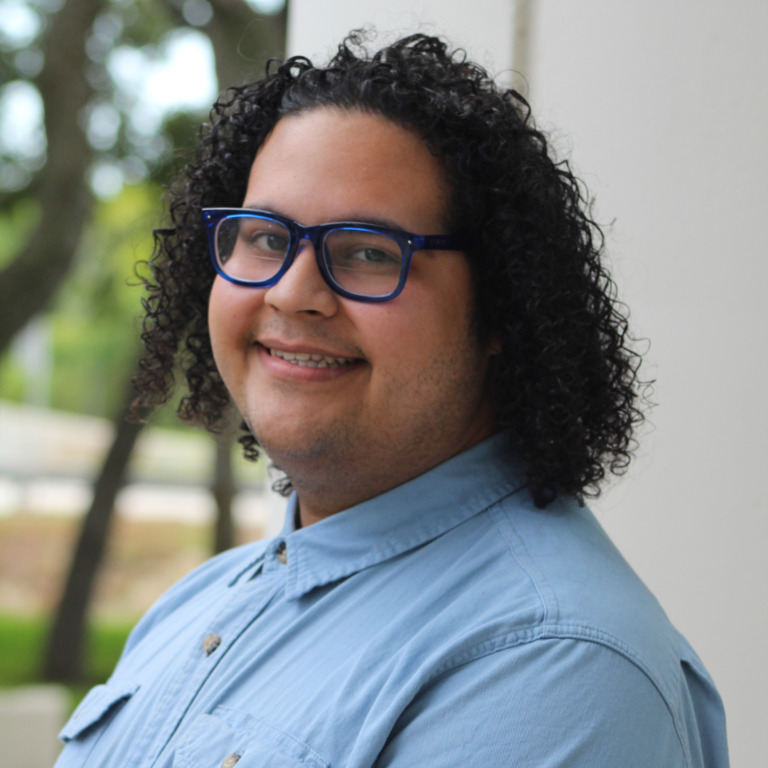 Rico Vega
Rico handles the veterans' disability claims at Gordon & Partners. He has been in South Florida since elementary school, coming from a family of less than fortunate. Rico became involved in veterans claims shortly after working for Robes Law Group, in Delray Beach, Florida. In his law experience, Rico developed the skill of seeing what others could not. He wanted to use his skill to benefit others and found that he was able to succeed by representing our nation's veterans.
VA Paralegal
Rico handles the veterans' disability claims at Gordon & Partners. He has been in South Florida since elementary school, coming from a family of less than fortunate. Rico became involved in veterans claims shortly after working for Robes Law Group, in Delray Beach, Florida. In his law experience, Rico developed the skill of seeing what others could not. He wanted to use his skill to benefit others and found that he was able to succeed by representing our nation's veterans.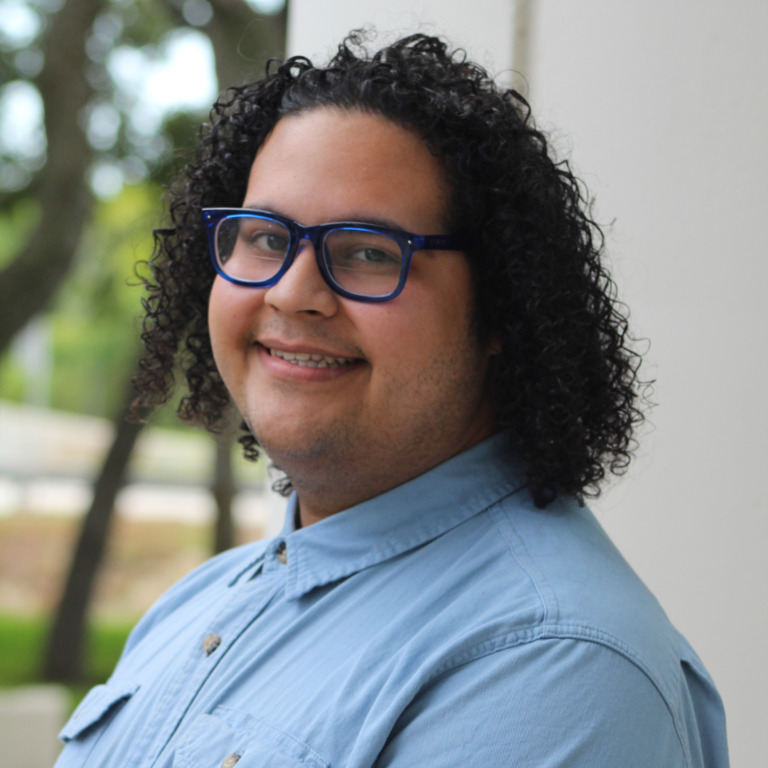 VA Paralegal