West Palm Beach Brain Injury Lawyer

– Client Reviews

When you suffer a traumatic brain injury, signs and symptoms may not show up until later. On top of that, recovery after such an injury may take months, years, or even worse, you may never be able to recover completely. However, the good news is that you can pursue justice and file legal action against a negligent party responsible for your injury.
At Gordon & Partners, our experienced traumatic brain injury lawyers have represented numerous victims of brain injuries and their families for over thirty years. We have helped hundreds of personal injury victims recover favorable verdicts and settlements, and we can help you, too.
Attorney Robert Gordon currently sits on the Board of Directors for the Brain Injury Association of America and formerly served on the Board of Directors for the Brain Injury Association of Florida. Both Mr. Gordon and the traumatic brain injury lawyers at Gordon & Partners have extensive experience and in-depth knowledge of TBIs and the devastating impact these injuries can have on an individual and their loved ones.
If you or someone you love has suffered a head injury, contact Gordon & Partners's West Palm Beach traumatic brain injury attorneys today. We will listen closely to your story, review your claim, and work tirelessly to ensure you receive the justice and compensation you deserve.
Our personal injury attorneys are ready to help you. Call 1 (855) 722-2552 or "click here" to reach us online.
What Defines a Traumatic Brain Injury?
A traumatic brain injury, often shortened to TBI, is defined as damage to the brain caused by a sudden impact to the head or by a rapid forward and backward motion of the brain inside the skull. Immediately following a TBI, brain function is disrupted – sometimes permanently – and victims are at risk of losing their ability to walk, speak, or breathe without the help of a medical machine. While the severity of traumatic brain injury can vary, the aftermath associated with this kind of damage can change lives forever.
Traumatic brain injuries are classified into three categories, based on their gravity. These are:
Mild TBIs (concussions): A mild traumatic brain injury manifests through brief alterations in the injured person's consciousness, such as dizziness or confusion. These symptoms usually pass without any complications; they may last for a few days and up to two weeks.
Moderate TBIs: Brain trauma in this category manifests through more pronounced cognitive and motor impairments. These usually persist longer than the average concussion and can have a more significant impact on the everyday life of the injured person.
Severe TBIs: This is the most critical form of TBI, often resulting in long-term or permanent disability. Severe TBI can involve extended periods of unconsciousness, significant cognitive deficits, and other impairments.
According to the Centers for Disease Control and Prevention (CDC), traumatic brain injury is the third largest cause of injury-related death in the United States. Those who survive a TBI are often plagued with painful and debilitating symptoms, such as:
Imbalance
Dizziness
Confusion
Headaches
Numbness
Memory loss
Vomiting
Blurred vision
Hearing loss
Difficulty speaking or swallowing
Slow breathing or pulse
Limited attention span
Uneven pupil size
Spinal fluid coming from ears or nose
Loss of consciousness
Increased blood pressure
In case of a moderate or severe brain injury, individuals may encounter symptoms such as nausea, persistent headaches, seizures, profound drowsiness, speech difficulties, loss of coordination, confusion, weakness, and dilated pupils. If left unaddressed, a TBI can also result in enduring health issues. Since all regions of the brain are interconnected, a head trauma leading to a brain injury could elevate the likelihood of developing conditions such as epilepsy or neurodegenerative diseases in the long term.
What Are the Most Common Causes of Brain Injuries in Florida?
In general, traumatic brain injuries result from a forceful impact on a person's head. This typically leads the brain to collide with the interior of the skull resulting in damage to its internal structure. The circumstances and factors that create grounds for a TBI are numerous. In Florida, some of the top causes of brain injuries are the following:
Auto accidents. Motor vehicle accidents are a leading cause of brain injuries in the United States, not just the State of Florida. Most of the time, as a motor vehicle accident takes place, the drivers and their passengers strike their heads to one of the windows of the vehicle or other objects inside the vehicle. Even a minor collision, like a rear-end accident, can cause a head injury to someone inside one of the vehicles, resulting in brain injury.
Violent assaults. Physical violence often leads to all sorts of head injuries. When someone receives a strike to the head with a blunt object, or when they are punched, head trauma can always take place. Gunshots to the head that do not end with the victim's death, most often result in severe TBIs. During a physical assault, the victim can also lose balance and hit their head. Moreover, if a person is strangulated and the brain is deprived of oxygen for more than one minute, it can lead to severe neuronal damage.
Slip and fall accidents. Although many slips and falls do not result in any injuries, there are cases in which the victim can strike their head either to an object during the fall, or to the ground, resulting in a traumatic brain injury. Many elderly nursing home residents sustain traumatic brain injuries after falling. You may need the assistance of a traumatic brain injury attorney to help determine if your elderly loved one's injury was caused by negligence on behalf of the nursing home.
Work-related accidents. Construction sites, factories, and many other workplaces are packed with hazards of all sorts. Apart from falling injuries, employees (and visitors alike) can sustain head injuries from falling objects, improperly operated or secured machines, or other hazardous working conditions. Exposure to toxic chemicals can also cause brain injuries.
Sports-related accidents. Sports that involve physical contact, such as football, boxing, martial arts, hockey, etc. can significantly increase the risk of brain injuries. Even with all the proper safety measures and equipment, athletes may fall or receive a hit to the head leading to a concussion.
Medical malpractice. An example of a preventable TBI resulting from medical malpractice occurs when a physician incorrectly uses forceps during childbirth, or if an umbilical cord is wrapped around the neck of a newborn child and is not removed quickly. If a baby suffers a TBI shortly after birth, a traumatic brain injury attorney can determine if medical negligence or malpractice is to blame.
Many of these injuries and subsequent deaths could be prevented. For example, if a TBI was caused by a doctor's mistake, a car accident, or because of a property owner's negligence, it is possible the injury could have been – or should have been – prevented or avoided. In instances such as these, you will most likely need the help of a traumatic brain injury attorney.
Complete a Free Case Evaluation form or call 1 (855) 722-2552.
What Is the Time Limitation for Filing a TBI Claim in Florida?
Depending on the type of injury, the statute of limitations for personal injury claims in Florida can fall into two categories, either two years or four years. In other words, depending on how the victim has sustained their injury, they may have either two or four years to file their claim. For example, wrongful death and medical malpractice fall into the two-year category. Other types of personal injuries, for example, injuries sustained in car accidents, truck accidents, construction accidents, slips and falls, or nursing home abuse, fall into the four-year category.
There are, though, factors and circumstances that may change the time limitation for filing a TBI claim. Some of the most notable of these factors and circumstances are the following:
The Victim Is a Minor
If the victim is a minor and they sustained a TBI due to another party's negligence, they have seven years from the day of the injury to file a claim. However, if they are close to the age of 18, they will have four years to file a claim beginning with their 18th birthday. Of course, a parent or guardian can file a traumatic brain injury lawsuit or claim on behalf of their child. However, in this case, it is best that they consult a traumatic brain injury lawyer first.
The TBI Has Led to a Coma
When a TBI leads to a coma or prolonged incapacitation, the victim has seven years to file a traumatic brain injury claim. This prolonged period of time is granted to the victim so that they can focus on recovery. Once they regain their cognitive abilities, they can file a claim or lawsuit.
The TBI Was Caused by Medical Malpractice
We've already mentioned above, that the traumatic brain injuries caused by medical malpractice fall into the two-year time limitation for filing a claim. However, there is an exception. If, for example, the injuries were not noticed within a two-year span, the victim may be granted another two years to file their claim. The total time limit in this case may not exceed four years.
The Defendant Is in Hiding
If the party that caused the injury which led to the traumatic brain injury has fled the state or they are in hiding, the victim's time limitation to file a lawsuit is paused until the defendant's whereabouts are discovered.
The Defendant Is a Government Entity
Finally, if the victim sustained their TBIs in an accident caused by a government or public employee, or in a collision with a government vehicle, the statute of limitations is three years from the date of the accident.
Does a Traumatic Brain Injury Qualify for Disability?
In October 2016, Traumatic Brain Injury (TBI) was formally included in the Social Security Administration's (SSA) List of Impairments. This signifies that individuals diagnosed with TBI, along with severe impairments expected to endure for a minimum of one year, should qualify for benefits. In essence, to be classified as persons with severe traumatic brain injury cases according to the SSA's criteria, individuals must provide medical documentation verifying that they have an inability to control movement and that their ability to perform work is significantly limited.
When a traumatic brain injury results in permanent disabilities, the injured victim may seek disability insurance benefits to compensate for the lost income due to their inability to work. Depending on an individual's circumstances, they may be eligible for disability benefits either through a private insurance policy or the federal Social Security Disability Insurance (SSDI) program. In both scenarios, the pivotal factor for approval is demonstrating the existence of the brain injury and its impact on the person's ability to work.
Nevertheless, it is difficult to ascertain whether or not an individual may resume their professional activity and normal life after a TBI. Thus, the Social Security Administration (SSA) applies specific rules in the evaluation process. Given the highly individualized nature of TBI recovery prospects, understanding how the SSA assesses these disability cases can provide valuable insights to those seeking disability benefits, helping them navigate their available options.
So, as a small conclusion here, the short answer to the question above is "Yes". However, each case is different, featuring very specific circumstances. That's why it is of the essence to appeal to the services of a traumatic brain injury lawyer. They can make sure you will get the benefits you deserve in the shortest time possible.
Contact a personal injury attorney at Gordon & Partners right now! Call 1 (855) 722-2552!
What Is the Average Settlement in a Traumatic Brain Injury Case?
In the State of Florida, settlement payouts for traumatic brain injuries can range between $50,000 and $1,000,000. However, each case is unique, involving a set of very specific factors and circumstances. So, your final payout may fall outside this interval as well.
In case you're wondering, some of the factors that may affect the final settlement value in a traumatic brain injury lawsuit are:
The extent and seriousness of your traumatic brain injury.
The presence of medical records substantiating your injuries.
The total medical and post-injury treatment costs.
Any pre-existing brain-related conditions before the accident.
The impact of your TBI on your work and daily life compared to your previous "normal" condition.
Expert testimonies.
Witness testimonies.
Finally, legal representation can play a crucial role in a TBI lawsuit. A traumatic brain injury lawyer can provide essential guidance and expertise in navigating the complex legal process, as well as fight for maximum results, while you focus on healing and getting your life back on track.
Traumatic Brain Injury Lawyer: Why You May Need One
Regardless of how the TBI occurred – be it from a car accident, medical malpractice, nursing home neglect or from contact sports – the West Palm Beach traumatic brain injury lawyers at Gordon & Partners are here to help all accident victims and their families get the support, compassion and skilled legal assistance they deserve.
We have always been for the injured, and our traumatic brain injury attorneys will fight to ensure you receive the financial compensation needed for your medical bills, lost wages, and pain and suffering.
We can also help gather vital and necessary evidence for your case, negotiate with insurance companies on your behalf, and engage medical experts to establish the extent of your injury, increasing the chances of a successful outcome in your case.
Contact Our West Palm Beach Brain Injury Lawyers
Currently, there are over 210,000 people in Florida who have a TBI-related disability. Even worse, estimations suggest this number will rise to 260,000 by 2020.
As the number of traumatic brain injury victims increases, the need for effective legal representation becomes more and more apparent.
At Gordon & Partners, our team of West Palm Beach brain injury lawyers has more than 200 years of combined experience handling all types of TBI personal injury claims.
We understand that no one can prepare for such a life-altering tragedy. However, having the guidance and support of our brain injury lawyers ensures this terrible accident is dealt with in the best manner possible.
If you or a loved one has sustained a TBI, having a West Palm Beach traumatic brain injury lawyer from Gordon & Partners on your side is essential for receiving the justice and monetary compensation you deserve.
Fill out a Free Case Evaluation Form, or call 1 (855) 722-2552 to speak with one of our personal injury attorneys today!
Further Resources
Verdicts & Settlements
R.J. Reynolds Tobacco Company product liability.
R.J. Reynolds Tobacco Company product liability.
Jury verdict for the wrongful death of a 63-year-old man survived by his widow.
Verdict against cigarette manufacturer for family of local lawyer who died of lung cancer.
Verdict against tobacco manufacturer for family of man who died from lung cancer as a result of smoking.
View more results
Live Chat Now
Featured Attorney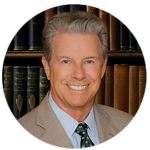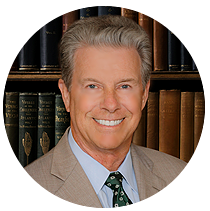 Robert E. Gordon
Robert E. Gordon is a personal injury attorney and founding member of the law Offices of Gordon & Partners. He is a strong advocate in fighting for the injured.
Read more