West Palm Beach Spinal Cord Injury Lawyers

– Client Reviews

According to the National Spinal Cord Injury Statistical Center (NSCISC), there are approximately 17,000 new spinal cord injury cases annually, and roughly 282,000 persons are estimated to be living with SCI in the United States. Even if an accident affecting a person's back is minor, substantial spinal cord injuries can still occur. However, these injuries often do not surface until days after the accident took place.
Have you or someone you love suffered serious neck or back pain after being involved in an accident? If so, have you contacted a reputable spinal cord injury lawyer who will fight tirelessly for the justice and compensation you deserve?
At Gordon & Partners, our experienced team of West Palm Beach spinal cord injury lawyers have comprehensive knowledge of the personal injury litigation process. We have used this knowledge to help clients just like you recover tens of millions of dollars in financial compensation.
Our West Palm Beach spinal cord injury attorneys proudly offer complimentary consultations and work on a contingency fee basis. This means you will not owe us any money unless we recover financial compensation for you.
For your free claim review, call us at 1 (855) 722-2552 or "click here" to reach us online.
Types of Spinal Cord Injuries
The human back is an intricate structure of muscle, bone and other tissue that begins at the neck and ends at the tailbone. In the center of the back is the spinal cord, which consists of billions of nerves, nervous tissue and support cells. The spinal cord is encased by the bones of the spine, which are known as vertebrae. In between each vertebrae, there are shock-absorbing discs that help cushion and protect the spinal cord.
The nerves and associated nervous tissue in the spinal cord connect nearly all parts of the body to the brain. This connection allows the brain to send important signals to the body, and vice versa. These important signals are the reason we are able to walk, talk, regulate our body temperature, or know when it is time to eat.
Because the spinal cord is the main pathway for all bodily communication, injuries to the spinal cord can have a devastating impact on a victim's ability to live a normal life. There are several types of spinal cord injuries, and these injuries can be separated into two distinct categories: acute injuries and overuse injuries.
Acute Injuries
Acute injuries occur suddenly and are often attributed to car crashes, sports accidents or a slip and fall incident. With an acute injury, pain is usually instantaneous and debilitating. Examples of this type of spinal cord injury include:
Sprains and Strains. Injury to the muscles or tendons in the back or neck is considered a strain. Strains happen when the muscles or tendons are twisted or pulled. A sprain occurs when an individual stretches or tears a ligament.
Spinal Fractures and Dislocations. Spinal fractures occur when too much pressure is placed on a vertebrae, causing it to crack. Spinal dislocations happen when ligaments that connect the vertebrae are torn or stretched. If a vertebrae is broken and the ligaments are also torn, this type of injury is considered a spinal fracture-dislocation.
Torn or Ruptured Discs. If a vertebral disc is torn, a portion of the disc can protrude and put an immense amount of pressure on the surrounding nerves. Should the disc rupture, it can cause spinal cord compression, numbness of the extremities and extreme pain. However, it is possible for victims to suffer a disc rupture and not experience any kind of discomfort or pain.
Overuse Injuries
These types of spinal cord injuries occur when a person performs common, everyday activities on a repetitive basis. These injuries often appear gradually and cause the victim to suffer limited mobility. Certain work-related activities can cause overuse spinal cord injuries.
Common signs of overuse spinal cord injuries include:
Muscle spasms. Spasms occur when a muscle is suddenly and involuntarily contracted. This abrupt tightening of a muscle is often painful and can prevent a person from carrying out normal, everyday duties.
Pain and stiffness. Muscle fibers that do not relax after being tightened can lead to muscle stiffness. While most muscle stiffness is temporary, stiffness as a result of repetitive overuse can last for several weeks, months, or years. Pain, weakness, and limited mobility almost always accompany muscle stiffness.
The West Palm Beach spinal cord injury lawyers at Gordon & Partners are available to answer any questions you may have regarding the different types of spinal cord injuries or any type of personal injury lawsuit. We are also available to help determine if your injury requires the assistance of a spinal cord injury lawyer.
Call 1 (855) 722-2552 today if you have any questions about your personal injury claim!
Types of Accidents That Can Result in a Spinal Cord Injury
Annually, more than 15,000 individuals in the United States experience a spinal cord injury. This type of injury carries significant gravity as it has the potential to harm the nerves in one's body, resulting in the loss of function and mobility. While severe spinal trauma is the primary cause of such injuries, it can also be attributed to diseases and other factors.
The list below includes several of the most prevalent accidents that can result in a spinal cord injury:
Motor vehicle accidents: Accidents involving regular cars, trucks, and motorcycles are a leading cause of spinal cord injuries. When a motor vehicle hits a pedestrian or a bicyclist, the potential for catastrophic injuries is enormous. The impact and force of a vehicle collision can lead to all sorts of trauma and the spine can be seriously affected.
Falls: Any fall on a hard surface can result in spinal cord injuries, especially if the person lands on their back or neck. Slips and falls on stairs or from elevated surfaces are the most dangerous, as the impact alone can exert extreme force on the spine, potentially causing fractures or dislocations of the vertebrae.
Workplace accidents: In some occupational settings, such as construction or manufacturing, workers can be at risk of spinal cord injuries due to accidents involving heavy machinery, falls, or other hazards. Hoisting heavy objects as part of the job can also lead to all sorts of back injuries.
Sports and recreation injuries: High-impact sports like football, rugby, wrestling, or gymnastics can lead to all sorts of injuries. When athletes fall while running at high speeds or when they collide, spinal injuries can always occur. Diving into shallow water or trampoline accidents can also be culprits.
Acts of violence: Stabbings, gunshot wounds, or other violent attacks can damage the spinal cord. Moreover, when a person is the victim of a violent attack, they may lose balance, fall, and sustain either a traumatic brain injury or a spinal cord injury.
Medical procedures: Although rare, medical malpractice during procedures such as spinal surgery or epidural injections can cause spinal cord injuries.
If you or a loved one has sustained a spinal cord injury due to someone's negligence, don't hesitate to call the West Palm Beach personal injury attorneys at Gordon & Partners. Our mission is to fight for the injured and ensure they receive the compensation they deserve.
Do Spinal Cord Injury Victims Qualify for Disability Benefits?
The SSA Blue Book lists spinal cord injuries within Section 11.08, which concerns "Disorders of the Spine." To be eligible for disability benefits according to this listing, you must provide medical documentation of spinal cord damage. Additionally, you must establish that your injury has led to nerve root compression, resulting in symptoms such as pain, weakness, and an impaired ability to walk effectively. Substantiating this will require medical imaging, statements from a medical professional, and a comprehensive record of surgeries and other medical treatments.
If you can't qualify under the Section 11.08 listing, you may still be able to qualify under any of the subsections of the listing 11.00-Neurological Disorders. Moreover, if you do not meet any of the requirements in the Blue Book listing, you may still be eligible for medical vocational allowance.
In summary, obtaining a diagnosis for your injury doesn't automatically ensure you'll qualify for benefits. Therefore, when submitting your case to Disability Determination Services, it's crucial to be exceptionally organized and comprehensive. It's advisable to consider enlisting the assistance of a spinal cord injury attorney for your application. At Gordon & Partners, we possess the knowledge to guide you on the necessary information and how to obtain it. We will fight for your rights to your disability benefits so that you can focus on getting your life back on track.
Contact a personal injury lawyer at Gordon & Partners today!
How Much Compensation Can I Get for Spinal Cord Injury in Florida?
Each spinal cord injury case is different, encompassing a variety of unique factors. That's why the answer to this question is never an easy and clear one. In Florida, victims of all sorts of injuries (including spinal cord injuries) may be eligible for economic and non-economic damages. The value of a spinal cord injury lawsuit is given by the total value of the victim's damages.
When it comes to damages, those that should definitely be considered when a spine injury settlement is calculated are the following:
Medical expenses: For personal injury settlements, medical expenses should always be a prime determining factor for the total value of that particular settlement. Compensation for an injury should cover their medical bills. And not just present bills, relating to ongoing treatments, future medical bills should be covered as well. That's because spine injuries often require prolonged medical care.
Rehabilitation treatments: A spinal injury may take years to heal and the victim may require prolonged therapy until they regain complete mobility. Expenses falling into this category should be covered by the final compensation.
Loss of income: Injuries to the spine may prevent a person from earning. So, if they won't be able to work for a determined period of time, naturally, compensation should cover the lost wages while recuperating from the injury.
Loss of earning capacity: It is pretty clear that a spine injury can leave a victim disabled for life. This can affect their earning capacity; they may not be able to work again, or they may only be able to resume their activity up to a certain extent. It goes without saying that loss of earning capacity should be compensated as well.
All the damages that we've covered above fall into the category of "economic damages". That's because they're easily calculated. However, there are also "non-economic" damages that can be compensated. These are:
Pain and suffering: The spinal cord consists of multiple bundles of nerves. Thus, an injury can lead to chronic pain in different parts of the body, or paralysis. Suffering relating to such an injury must be compensated.
Decreased quality of life: Evidently, a spinal cord injury with long or permanent consequences will take a significant toll on the injured's life. They may not be able to enjoy their favorite activities, spend time with their children, etc.
Loss of consortium: Finally, an injury of the spinal cord can have a serious impact on a relationship. The injured family member can sue for damages of this sort. Also, a child can also sue if a parent is injured and sustains a disability (spinal cord damage or not), under Florida Statute §768.0415.
Contact Our Experienced West Palm Beach Spinal Cord Injury Lawyers Today
If you believe you have sustained a spinal cord injury – be it from a car accident, work responsibilities, or a slip and fall – it is important to seek medical attention as soon as possible. The longer you wait to see a physician, the greater the chances are that your injury will worsen.
After receiving medical care, contact a West Palm Beach spinal cord injury attorney at Gordon & Partners to learn how we can fight for the justice and compensation you deserve for your injuries.
An accident-related injury can quickly bring unwanted chaos into your life. Rather than worry about how you will be able to afford the expenses incurred from your spinal cord injury, you should be focusing on recuperating and getting your life back.
Let our West Palm Beach spinal cord injury lawyers fight to secure your financial stability during this difficult time by holding the responsible parties accountable for your injury.
CHAT LIVE with a spinal cord injury lawyer at Gordon & Partners today, or call us at 1 (855) 722-2552!
Verdicts & Settlements
R.J. Reynolds Tobacco Company product liability.
R.J. Reynolds Tobacco Company product liability.
Jury verdict for the wrongful death of a 63-year-old man survived by his widow.
Verdict against cigarette manufacturer for family of local lawyer who died of lung cancer.
Verdict against tobacco manufacturer for family of man who died from lung cancer as a result of smoking.
View more results
Recent News
Live Chat Now
Featured Attorney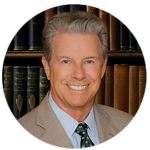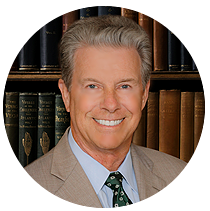 Robert E. Gordon
Robert E. Gordon is a personal injury attorney and founding member of the law Offices of Gordon & Partners. He is a strong advocate in fighting for the injured.
Read more