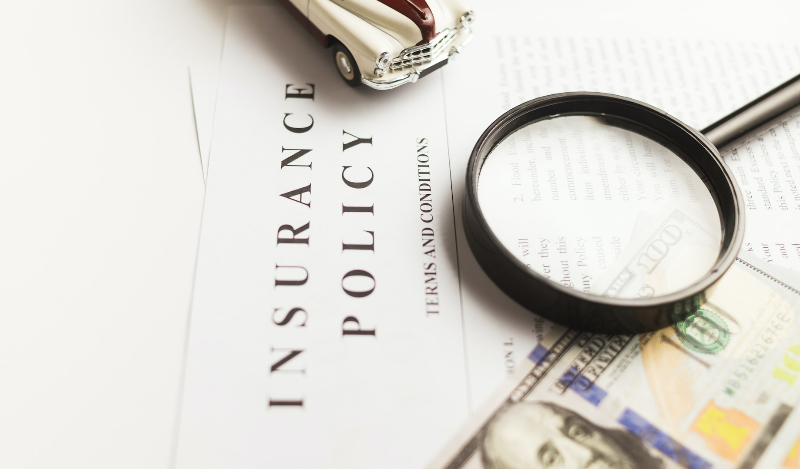 Sustaining a serious injury can be physically, emotionally, and financially devastating. Regrettably, nearly 25 million people visit a doctor annually due to unintentional injuries.
If you were injured due to another person's negligent or reckless act, your situation could feel that much more traumatic. In such a case, you may be able to pursue restitution from the negligent party's insurance company.
A successful insurance negotiation will likely play a key role in getting your life back on track after a debilitating accident. Dealing with insurance companies can be confusing and stressful. When the stakes are high, it is advantageous to consult a personal injury lawyer who is experienced in successfully handling insurance negotiations.
This article will discuss the various aspects of an insurance negotiation and how a personal injury attorney can help you successfully resolve your injury claim.
The Objective of the Insurance Company
First things first, it must be acknowledged that the goal of the insurance company is to process and settle claims quickly – and for as little money as possible. In most cases, an insurance adjuster makes decisions based on preserving the company's own bottom line rather than a fair estimation of your damages.
Insurance adjusters work hard to:
Save their company as much money as possible
Pressure claimants into accepting low settlement offers
Seek any information that could weaken your claim, to reduce or deny payment
An experienced personal injury lawyer will be familiar with the tactics employed by insurance adjusters and can combat these methods on your behalf. In this way, having an attorney on your side will give you confidence and peace of mind as you enter settlement negotiations. 
Now, let's consider the steps you and your lawyer will take in pursuing your personal injury case.
Filing an Insurance Claim
After a car accident or some other kind of personal injury, you must contact your insurance company as soon as possible. Until you file an injury claim, there is nothing to negotiate.
Initiating an insurance claim in a timely manner after the incident is in your best interest. For instance, a delay in filing an insurance claim could weaken your case. The claims adjuster could impute that your injuries or losses are not significant and lower your settlement offer accordingly.
Gathering the Evidence
One of the best ways to build your accident claim is to keep good records. Accurate records can serve as compelling evidence in settlement negotiations. Your personal injury lawyer will help you access and organize all of the important documents relating to your accident.
Examples of records and documents that should be gathered are:
Police or accident reports
Photographs and videos of the scene of the accident
Photographs of your injuries as a result of the accident
Vehicle repair estimates or bills
Property damage reports
Eyewitness statements
Emergency medical records
Medical bills and expenses related to the accident
Disability records
Employer statements, detailing any missed work or lost income due to the accident
Your attorney will rely heavily on such records when presenting evidence in the insurance settlement negotiations. Having these readily available can help expedite the settlement process.
Establishing the Value of Your Claim
When preparing to negotiate, your attorney will work with you to assign a fair dollar value to your claim. The figure that you come up with should adequately cover your current and estimated future expenses, with the long-term aim of making your life whole again even after what you have suffered.
Some factors that impact the value of your claim and should be accounted for are:
Medical costs and associated medical treatment
Future medical expenses
Significant or permanent disability
Lost wages as a result of the accident
Reduced earning capacity
Property damage
Additional pain and suffering
Other out-of-pocket expenses related to the accident
After considering the full extent of your losses and the supporting evidence collected, your personal injury lawyer can help you determine a minimum settlement figure that you will accept. Setting a firm dollar amount will help ensure that you do not settle for less compensation than you deserve.
Sending a Demand Letter to the Insurance Company
A demand letter is your official request for fair compensation from the insurance provider. An experienced lawyer can help you draft a clear, detailed, and effective demand letter.
The letter will provide detailed information and established evidence of the accident, your injuries, medical treatments, property damage, and estimates of the long-term impact of your injuries.
The demand letter amount should be significantly higher than the minimum settlement figure that you and your attorney agreed upon. In almost all cases, the insurance claims adjuster will counter with a considerably lower settlement offer amount.
Reviewing the Settlement Offer
The insurance claims adjuster will send a letter responding to your demands. The initial offer will likely be unreasonably low, which may be just a negotiating tactic. The insurance company wants to see if you know the true value of your claim.
Your attorney can review the offer with you and advise you on how to proceed with your claim. Having your legal counsel communicate with the insurance company on your behalf will send a clear message that you are taking the settlement negotiation process seriously.
Your lawyer can request that the insurance adjuster's reasons for his or her offer be justified and give you specific reasons as to why it is so low. You will thereby have an opportunity to further argue the claim in your favor.
Emphasizing the Strength of Your Claim
A reply letter to the insurance company is your opportunity to address the reasons that the claims adjuster put forth to lower or deny your claim.
This is the time to really use all the evidence and documentation you have gathered to emphasize the strongest points of your claim. Your attorneys won't waste energy reiterating undisputed facts. Instead, they will focus on what is most important to you and what kind of compensation you need from this personal injury claim to regain your quality of life.
Emphasize emotional points in your case. If you suffered serious injuries and are now facing life-long medical care, that must be spelled out for the insurance adjuster. If your pain and suffering will affect your quality of life and financial stability in the long run, explain this in detail. If your losses impacted more than just you, explain how your child suffered or how other family members lost financial support.
Your personal injury lawyer can help make it clear to the insurance company that you require a just settlement agreement. It is only fair that your settlement effectively compensates you for the full extent of your losses.
Getting the Settlement Offer in Writing
Sadly, claims adjusters may give you a sizable settlement figure over the phone and then later deny it. Thus, it is ideal to leave everything in the hands of your lawyer. He or she will know how to play ball and will take detailed notes during all of your conversations with the insurance company.
If you have already spoken with adjusters in person or through phone calls, your lawyer could ask for a transcript or follow-up email detailing the conversation. If a fair settlement amount is negotiated with the adjuster, get that number in writing.
Above all, don't consent to sign anything until you see the offer you agreed to on paper and have it reviewed by your legal counsel.
Settling Your Personal Injury Claim
The negotiation process in a personal injury settlement can be lengthy and intense. However, in many cases, a satisfactory offer is eventually made.
Negotiating a fair settlement with an insurance company may realistically involve a degree of compromise. The insurance claims adjuster may extend a reasonable offer that still isn't quite high enough to meet your needs over the difficult years to come.
Depending on the circumstances of your case, it may be wise to demand a bit less compensation than in your original demand letter. If your lawyer makes a reasonable counteroffer, the insurance company will likely be more willing to compromise on the final settlement amount.
While most insurance companies settle personal injury cases through negotiations, there are times when an acceptable settlement agreement cannot be reached without litigation, meaning the filing of a lawsuit and perhaps going all the way to civil court.
Having retained a personal injury lawyer from the beginning of the insurance negotiation process, though, you can look to the future of your case with confidence rather than dread. 
When you retain an attorney, he or she will be in an excellent position to further advocate for you in the event that an amicable agreement can not be met. Already knowing the ins and outs of your case, your attorney will be able to file a formal lawsuit and argue your case at trial if necessary.
Confidently Negotiate Your Personal Injury Claim With Attorneys Who Care
If you have suffered significant harm in an accident, you may be suffering physically and traumatized emotionally. On top of your pain and suffering, you may be worried about your family's immediate and long-term financial needs.
Although you likely understand that pursuing an insurance claim against the person or entity that caused your injuries is the best course of action, all these legalities may feel overwhelming. That's quite understandable. Insurance companies are big business, and insurance claims adjusters are notoriously frustrating and difficult to deal with.
You can find peace of mind by retaining a personal injury lawyer to guide you through the claims process and negotiate on your behalf. He or she will deal with the insurance company so that you can focus on your recovery.
The law firm of Gordon & Partners handles all types of injury cases. Our personal injury attorneys are adept at resolving complex insurance settlements. Having dedicated our careers to supporting and defending accident and injury victims, we have recovered hundreds of millions of dollars in compensation for our clients over the years.
If you or a loved one is facing an insurance negotiation, let us help you seek just compensation. Call Gordon & Partners today at (855) 722-2552 or fill out our contact form for a free consultation. Every accident victim deserves to tell his or her story.