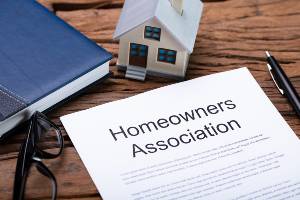 Slip and falls are quite common and can happen anywhere. You may have been walking down a city sidewalk and slipped and fell on an object that should have been picked up.
However, not all slip and falls happen while away from home. If you live in a condominium or are part of a homeowners' association (HOA), you may have slipped and fallen on a walkway in your neighborhood.
If this is the case, you may be wondering who is liable for your injuries. If you have been injured after a slip and fall in a common area of your HOA property, you may have the right to pursue compensation for your medical expenses, lost income and other related damages.
Our attorneys at Gordon & Partners have many years of experience handling slip and fall cases and helping victims recover the maximum compensation possible. To date, we have recovered millions on our clients' behalf. An initial consultation comes at no cost, risk or obligation to you.
Liability When It Comes to Slip and Fall Injuries
In a slip and fall case, the first objective is to determine the cause of the accident. In most cases, a preventable hazard was the source of the injury, such as a spill left on the floor of a grocery store. At home, the hazard may be an uneven sidewalk in a common area or outdoor lawn equipment that was left in the walkway. If a slip and fall happened in a property's common area, the HOA may be liable.
Most HOA contracts state that the homeowner is responsible for the maintenance and upkeep of everything inside the condominium or house, including his or her yard. The HOA is responsible for the maintenance and upkeep of all common areas of the property.
If you were injured on the grounds of your neighborhood or in an area you were not responsible for, you may be able to take legal action against the HOA. However, suing the HOA can be a complicated matter.
Do I Have a Slip and Fall Case Against My HOA?
Although the HOA is not immune from liability, they often have contracts with maintenance and government agencies that can make filing a lawsuit against them more challenging.
For instance, the HOA may not necessarily have the authority to make certain repairs on the grounds. The board may require a unanimous vote to fix something on the property. The sidewalks within the neighborhood may be the responsibility of the city or municipality and not the HOA.
If you slipped and fell in a common area of the property, you must demonstrate one or more of the following to be able to have a case against your HOA:
The HOA caused a hazardous condition
The HOA knew or should have known of the hazardous condition but chose to ignore it
The HOA was notified of the hazardous condition but failed to adequately fix the issue
How Can an Attorney Help Me Prove My Case?
HOAs generally maintain liability insurance to help pay the costs of any lawsuits that result from slip and fall cases. To have a chance at the HOA's insurance policy covering your injuries, you will need to prove that the slip and fall happened because of their negligence.
This is where having an attorney by your side can be beneficial. He or she can help you establish that the HOA failed to protect you from harm when it was their sole responsibility to do so.
The four elements of negligence that must be proven include:
Duty – The HOA had a duty to properly take care of the common areas as outlined in the contract. A duty of care means exercising reasonable care to discover and repair hazardous conditions on the property that others may not realize are potentially harmful.
Breach – The HOA breached its duty in some way. For instance, the HOA knew about the hazardous condition but failed to address and correct the issue before it caused you harm.
Causation – The breach of duty committed by the HOA must have directly caused your injury. You would not have slipped and fallen if the HOA had fixed the dangerous walkway.
Damages – You incurred medical bills or were out of work due to the accident on the property.
Your attorney can help you gather the evidence needed to build a strong case against the HOA. This may include copies of your neighborhood bylaws, your medical records, witness statements and more.
Contact Us to Schedule a Free Initial Consultation
Suffered a slip and fall? A trusted personal injury lawyer in West Palm Beach is ready to help you understand your rights, discuss your legal options and answer any questions you may have.
The initial consultation is completely free, so there is no risk to you. You are also under no obligation to hire our firm after this meeting, but if you do, there are zero upfront fees for our services. We only get paid if you get paid. Our intake staff is available anytime, day or night, to take your call.
Find out if you have a case: 1 (855) 722-2552