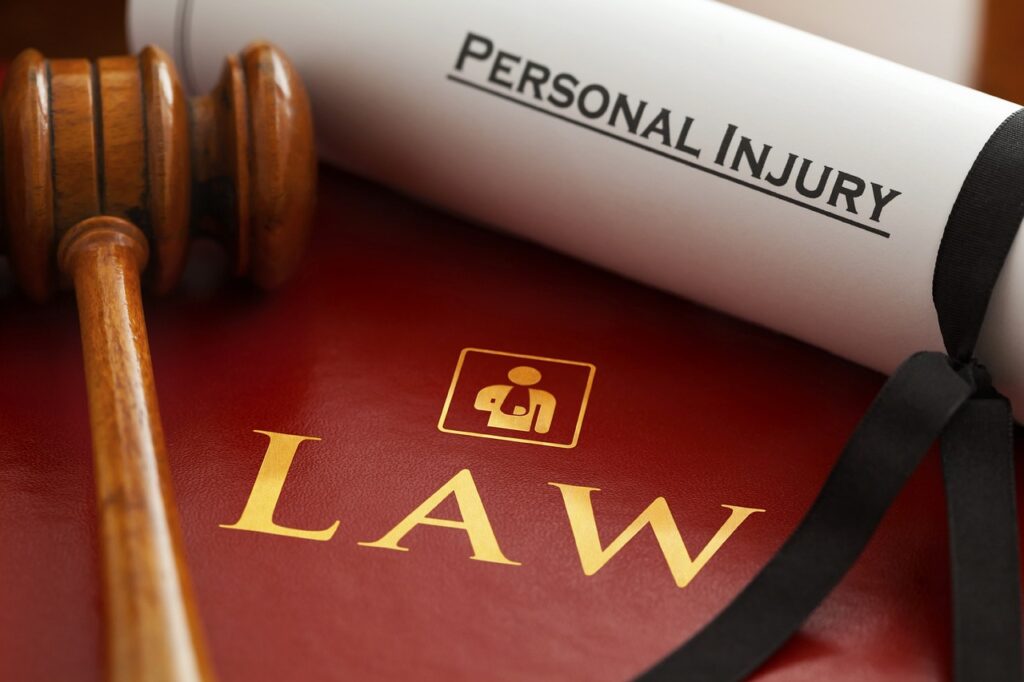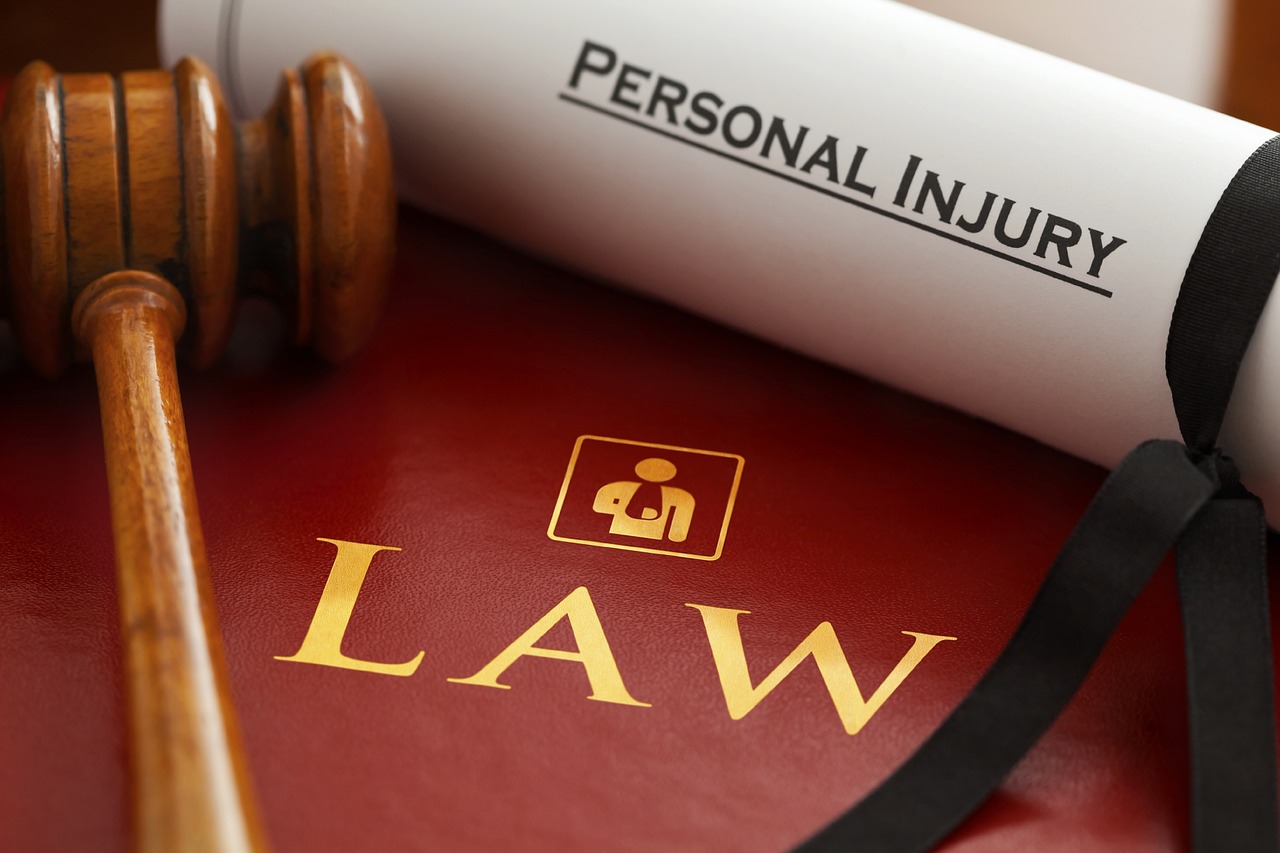 Many West Palm Beach accident victims know they deserve something for their emotional and physical pain yet do not how to go about getting fair financial compensation. If you have been injured due to someone else's negligence, you need to be aware of what a personal injury attorney is so you can get the compensation you deserve.
As part of our commitment to championing the injured, the personal injury lawyers of Gordon & Partners want you to find helpful answers. Keep reading to learn what personal injury attorneys are and what injury claims do for those who have suffered severe injuries. We will also share what you should look for when choosing a West Palm Beach accident lawyer so that you can make an informed decision about your legal representation.
Everyone's circumstances are different. You need personalized attention to learn how a personal injury lawyer can benefit your unique case. Request your free consultation today. Tap the phone icon on your screen or call (855) 722-2552 to schedule a no-obligation appointment at our West Palm Beach personal injury law firm or another convenient location.
How Personal Injury Lawyers Can Help You
In general, personal injury lawyers and attorneys are licensed professionals who advise others about their rights and represent them in legal matters. When they take on a serious personal injury litigation case, they might perform various duties depending on your needs.
Gathering Evidence to Build Your Case
One of the most helpful roles of a personal injury attorney is to gather evidence and build a solid personal injury case for the client. For instance, if you were in a West Palm Beach car accident, personal injury attorneys could:
Conduct thorough investigations of the incident that caused the injury
Collect witness statements
Review police and medical records
Consult with experts in relevant fields
Research legal developments and precedents
Prepare legal documents
While recovering, you might not be able to do much for your case. Yet, your lawyer can do the work on your behalf, gathering all necessary evidence to prove that the defendant was at fault and that you suffered economic damages due to the incident. This evidence could include photographs, video footage, and other relevant documents.
Once the proof has been gathered, the lawyer will use it to build a compelling case on your behalf. He or she might settle out of court after negotiating maximum compensation with the involved insurance companies.
Suppose the situation requires more extensive measures to seek maximum compensation. In that case, your lawyer might file a personal injury lawsuit and represent your rights before a West Palm Beach judge and jury.
By hiring a West Palm Beach lawyer, you can ensure that your personal injury case is handled professionally and that you have the best chance of receiving the compensation you deserve for your injuries and economic damages. With knowledge, experience, and dedication, a personal injury lawyer is equipped to navigate the legal system and seek the justice you deserve.
Negotiating With Insurance Companies
Another essential role of a personal injury attorney is negotiating with insurance companies. Insurance companies are not usually happy to pay large settlements to personal injury victims. They have teams of lawyers whose primary job is to minimize the amount of money they need to pay out to claimants.
Our West Palm Beach lawyers, though, are skilled negotiators. We can often use our legal expertise to settle disputes between insurance companies and claimants.
When you hire a personal injury lawyer, he or she can take over all communications with the insurance companies. Your competent attorneys will provide the insurance company with the relevant information about your case, ensuring you submit the evidence supporting your West Palm Beach claim on time.
Your West Palm Beach lawyer can then negotiate with the insurance company to ensure that you receive the maximum amount of compensation to which you are entitled. This negotiation process can be complex and time-consuming, but experienced lawyers have the experience and knowledge to settle matters efficiently.
In many personal injury cases, the negotiation process results in a settlement agreement between you and the insurance company. If so, your lawyer can review the settlement terms to ensure that they are fair and adequately compensate you for your injuries. If the insurance company is unwilling to negotiate a fair settlement, your lawyer may recommend taking your personal injury case to court.
Maximizing Your Payout Amount
If you are unsure how much your West Palm Beach personal case is worth, a lowball offer from an insurance company may seem like a good deal. Yet, lawyers can confirm what a fair amount will look like by calculating your case's full costs including economic damages.
A skilled West Palm Beach personal injury attorney will work closely with each client to gather all the necessary information and evidence to build a strong case for maximum compensation. Your lawyer will also consider the long-term effects of the injury, such as ongoing medical expenses, treatment, and rehabilitation costs.
Besides medical bills, an experienced personal injury attorney can help you secure funds to cover other accident expenses, such as:
Lost wages
Property damage
Replacement household services
Reduced earning potential
Pain and suffering
Emotional distress
Your ideal West Palm Beach personal injury lawyers will have experience dealing with insurance companies and negotiating settlements. Their thorough understanding of Florida laws and regulations can make a big difference in the outcome of your case. Many clients realize how invaluable the support and guidance of a lawyer are when they get the compensation they deserve.
Most West Palm Beach personal injury lawyers focus on practicing one type of law. For instance, criminal defense lawyers defend individuals or organizations accused of crimes. Personal injury law, or tort law, is a specific area of law that deals with cases where individuals or entities are harmed due to the negligence, intentional actions, or strict liability of others.
Understanding Which Cases Gordon & Partners Handle
Personal injury lawyers are focused on providing legal services for individuals who have been injured in accidents caused by the negligence or intentional actions of others. In particular, a personal injury attorney can help you win compensation for your losses.
Our West Palm Beach personal injury lawyers handle a wide range of common personal injury claims. At Gordon & Partners, we can use our experience and expertise to help you navigate complex issues involving the following practice areas.
Transportation Accidents
Were you or a loved one in a Florida auto accident? Unfortunately, traffic incidents are among the most common types of West Palm Beach personal injury cases. In West Palm Beach and the surrounding area, there were 24,857 crashes in 2020, including motorcycle accidents. Many of these Palm Beach County collisions, especially truck accidents, resulted in catastrophic injuries and death.
Florida law can protect you from the devastating economic damages often accompanying motor vehicle collisions. Yet, seeking compensation for a car accident might not be simple. Many personal injury victims must battle uncooperative insurance companies who seem to want to do everything but pay what you are entitled to for your damages.
Let Gordon & Partners know if you were in a recent auto accident. At our personal injury law firm, we can help you seek justice for maritime, motor vehicle, aviation, and pedestrian accidents – and more.
Serious Injury and Abuse
Have you or a loved one been treated with cruelty or violence? Our personal injury lawyers can pursue justice for victims of physical, sexual, or verbal abuse. Most personal injury claims involving abuse are difficult to prove, especially when it occurs to someone in a vulnerable living situation like in a nursing home.
Our West Palm Beach personal injury lawyers know the signs of abuse and how to take legal action against those who harm others. Whether it is unintentional neglect or purposeful injury, you deserve someone on your side who cares about you.
Medical Malpractice
Healthcare professionals are expected to deliver care according to medical standards. Medical malpractice cases result when they fail to meet these requirements.
If a doctor makes a medical malpractice mistake, it can result in severe and permanent injury. For example, birth injuries can lead to brain damage and paralysis.
Some health conditions, such as mesothelioma and other cancers, worsen without medical treatment when doctors fail to diagnose them. In other instances, defective drugs and medical devices contribute to catastrophic injury and lifelong medical bills. In the worst cases, family members of the victim are faced with the grief of a wrongful death.
If you suspect your healthcare provider neglected to provide adequate care to you or a family member, contact our West Palm Beach personal injury team to learn about your legal rights.
Dog Bites
Dogs are beloved pets in West Palm Beach. Most owners take good care of their pets.
A search of the dangerous dog database of Palm Beach County reveals that vicious dogs are not uncommon. Though many dog attacks occur due to improper training or handling by the owner, the cause of others is more challenging to identify.
Florida law says the dog's owner is liable if a personal injury victim sustained injuries:
In any public place
In any private location where he or she was lawfully present, including the dog owner's property
Even if the victim's negligence contributed to the incident
When the victim is less than 6 years old
When he or she failed to display a warning sign in a prominent place on the premises
Workers' Compensation
Workplace incidents in Florida result in severe injuries and wrongful death every year. Fall accidents are the second-most frequent fatal work injury, with 69 fatalities in 2020. You likely qualify for workers' compensation benefits if you were hurt on the job.
In Florida, there are 3 categories of benefits:
Medical expenses: Your employer's insurance company pays for necessary medical treatment, such as hospitalizations, prescription drugs, and prostheses. You can also receive mileage reimbursement for travel to and from doctor's visits and the pharmacy.
Lost wages: If your doctor states you cannot work or need restricted duty, you can qualify for up to 104 weeks of disability benefits. If your condition is permanent, you can receive money based on the nature of your impairment.
Death: This benefit, payable up to a maximum of $150,000, applies to dependents of people who die on the job or due to work-related medical conditions. Workers' compensation insurance covers funeral expenses up to $7,500 and educational benefits.
Our personal injury attorneys can assist you if your employer did not report your workplace injuries. We can also help you submit the forms you need on time.
What can you do if your application is denied? What about if your employer tries to fire you for filing a claim? First, remember that you do not have to handle matters alone. Our personal injury lawyers are here for you.
Our legal team can appeal the decision on your behalf. Contact us for a free consultation to learn why your valid claim may have failed.
Some West Palm Beach accidents sometimes occur when an employee is injured due to unsafe working conditions, faulty equipment, or negligent security. If this is the case, you might be eligible for a type of personal injury lawsuit (e.g. premises liability, product liability claim, wrongful death).
Veteran's Benefits
The Florida Department of Veterans' Affairs (FDVA) offers various benefits and services to those who have served in the armed forces, namely:
Health care
Mental health and substance abuse resources
Education
Employment services
Housing
Burial benefits
Veterans must meet specific eligibility criteria to receive these benefits. The process can take several months and require extensive paperwork.
If you make an error or miss a deadline, you could miss out on life-changing benefits and services. But our West Palm Beach veteran's disability attorneys can help you to obtain your benefits and appeal denied applications.
Other Practice Areas
Personal injury lawyers handle a wide range of cases. Yet, most personal injury cases involve a common thread: harm or injury caused by the actions of a negligent party.
At Gordon & Partners, our range is more comprehensive. For example, if a West Palm Beach hurricane damages your home, we can evaluate your homeowners' or business insurance claim.
In most cases, you would rely on your insurance policy to cover your hurricane-related losses. However, what if the insurance company denies that the storm caused the damage? If the insurance company refuses to pay what it should, our attorneys can help you pursue compensation by means of an appeal or even a bad faith claim.
Choosing the Right Personal Injury Lawyer
Choosing the right personal injury lawyer is an important decision that can make or break your case.
Here are some steps you can take to find the right lawyer:
Start by doing some research online. You can search for an accident attorney in your area by typing "West Palm Beach personal injury lawyer" or a similar term in your web browser.
Read reviews and testimonials from past injury claim clients. Many personal injury lawyers post these accounts online so you can get an idea of what it is like to work with them.
Seek a lawyer knowledgeable about personal injury law and who will take the time to understand what your personal injury case needs. You want a lawyer with a track record of success in winning settlements and verdicts for clients with personal injury claims.
Choose a lawyer who is responsive and communicates well with you. Your lawyer should keep you informed about the progress of your personal injury case. Legal representatives should be available to answer any questions you have about your personal injury claim.
Another essential factor to consider when choosing a personal injury attorney is the law firm's fee structure. The last thing you want is to make your financial situation worse.
Most personal injury lawyers work on a contingency fee basis, meaning they only get paid if you win your case. Ensure you understand the law firm's fee structure and the percentage of your personal injury settlement or verdict they will take as their fee.
Finally, trust your instincts when choosing a personal injury lawyer. If you don't feel comfortable with a particular lawyer or law firm, keep looking until you find one who you feel confident will represent you well and fight for the compensation you deserve.
Act Now to Secure Your Rights
Getting injured is a traumatic experience, and navigating the legal system on top of that can be overwhelming. You must meet many essential requirements to secure compensation from a personal injury lawsuit. Specifically, you will have to take legal action before strict deadlines expire.
A personal injury lawyer can take on the burdens of these stressful deadlines, dealing with the legal processes so you can focus on your recovery and health.
Without a personal injury lawyer on your side, you risk settling for less than you deserve or not getting any compensation. Hiring a personal injury lawyer is like an investment in your future well-being.
If you have been injured in an accident, our attorneys can provide the legal strength you need to fight for your rights. Seek free legal advice from our experienced personal injury lawyers as soon as possible to protect your rights and pursue the best possible outcome for your case.
Visit our West Palm Beach personal injury law office or message us today to schedule your free consultation.