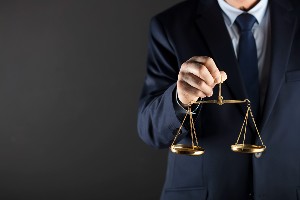 Seeking compensation for damages after being injured in an accident someone else caused is not easy. In fact, between the deadlines, legalese and everyone giving you different information, victims are often not sure who they can trust. This can raise a lot of questions for someone who is injured and needs to recover compensation for medical costs and other damages.
Do lawyers tell lies about injury claim settlements? Do Insurance companies mislead you about what your claim is worth? How can victims know who to trust with their case?
At Gordon & Partners, we understand the concerns injured victims have, and they are valid. However, our team of legal professionals has spent years helping victims severely injured in car crashes, slip and fall incidents and more. We know what it takes to build a solid case, and we always seek full and fair compensation. Check out what some of our clients have to say about their experience with us.
Below, we discuss more about insurance lawyers who may try to lie or mislead you about your injury claim settlement.
Why Would Insurance Lawyers Tell Lies About a Settlement?
This question may surprise you, especially since insurance companies often advertise how policyholders can count on them if a crisis occurs. However, after suffering a personal injury, victims may find the outlook a bit different than what they expected. This is especially true if you have to file a claim to seek compensation for your damages.
The insurance lawyer, adjuster or any other insurance company employee who contacts you after an accident will likely be friendly and supportive. They are trained to do this, and this approach is especially successful with injured victims who are still in the early stages of recovery.
Make no mistake, however, that the true purpose of these calls is to look for ways to validate paying you less than what your claim is worth. Why do they do this? The answer is simple. Insurance companies are for-profit businesses.
The Insurance Company Focuses on Profit
Since the insurance company's goal is to protect its bottom line, it is never going to offer to pay full compensation for your damages. If they did that for every injured victim who filed a claim, they would not remain profitable.
This is one critical way that the insurance company's goal is different from yours. Unfortunately, to achieve that end goal of profitability, the insurance company – and its employees – may mislead you or even tell lies about your settlement.
What Lies Do Insurance Companies and Their Lawyers Tell Injured Victims?
There are many ways insurance companies and their lawyers may mislead or lie to victims during an injury claim. Lawyers are all too familiar with these false statements, which may include:
You Must Provide a Recorded Statement to Get Any Compensation
As an injured victim seeking compensation, you may need to answer some questions about what happened. However, giving a recorded statement while you are still recovering is not advisable. It is too easy to catch victims off-guard when they are vulnerable and still recovering from their injuries.
We strongly recommend that you first speak with a personal injury lawyer to understand the purpose of this interview and your responsibility in answering any questions.
The First Offer You Receive is the Maximum Payout You Can Get
This statement is completely false. If an insurance lawyer or adjuster tells you this, it is important to understand why this is not true:
Settlement negotiations often go back and forth for weeks to months or longer before both sides may agree on an offer.
No offer made before the victim has completed treatment will come close to being accurate or fair.
Further details about your injuries, property damages, medical costs, lost wages and more are needed. Without this information, it is impossible to properly calculate an accurate claim value – something the insurance company knows all too well.
If You Do Not Accept This Offer Quickly, You May Not Get Any Compensation
The insurance company knows if they can get you to quickly agree to a low settlement, they save a lot of money. They know that if you call an attorney first, it will be harder to get away with paying you so little on your claim. Unfortunately, if you verbally accept this offer, it could be harder to get more money later, even if your injuries worsen.
Your Policy Does Not Cover All of Your Damages
The terms of a policy does define what is or is not covered if an accident occurs. However, you should never accept this explanation without first getting confirmation from someone other than the insurance company.
A qualified attorney can review the terms of your policy to help you understand your rights, including what may or may not be covered.
You Cannot Receive Compensation for Pain and Suffering
Trying to find out precisely what damages you may or may not be eligible to receive is challenging. The insurance company will try to keep you focused solely on economic damages. These could include things such as:
Reimbursement for reasonable and necessary medical bills
Costs for driving to medical appointments
Lost wages if you were forced to recover from your injuries at home
Property damage repairs related to and caused by the accident
However, you may also be eligible for other types of compensation, including pain and suffering damages, such as:
Anxiety
Depression
Emotional stress
Loss of enjoyment of life
Lost companionship
How to Protect Your Interests and Your Claim
Seek a qualified personal injury lawyer before you speak with the insurance company. Find a law firm that has both the experience and proven results in a claim similar to yours. Taking this approach after being injured by another's negligence helps to give your claim an optimum chance for success.
Most personal injury lawyers today take cases on contingency. This helps to level the legal playing field for injured victims. You can choose your legal representation without paying any money up front or throughout the legal process.
Due to the way contingency fees work, if your attorney rushes to settle your case, he or she will lose money. This is also true if your attorney does not succeed in winning your case. This is why they will not take a case they do not believe they can win.
Not Sure What Your Claim is Worth? Speak to a Qualified Lawyer Today
At Gordon & Partners, we do more than pay lip service to our clients. We have a history of proven results that shows how hard we are willing to work to get you the compensation you need.
The bottom line? Our qualified personal injury lawyers in West Palm Beach fight to protect your interests and to help you seek the maximum amount of compensation possible.