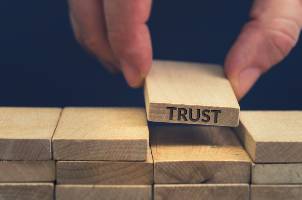 Credibility plays an important role in personal injury claims. Insurance companies are looking for any way to tear down the victim's credibility and the credibility of any witnesses who back up the victim's story.
Below, we discuss some things that may negatively affect an injury victim's credibility.
At Gordon & Partners, we know how insurance companies think and the tactics they use to attack the credibility of injury victims and witnesses to devalue claims. Our experienced personal injury lawyers in West Palm Beach are here to help. The initial consultation comes at no cost or obligation to you. We only get paid if you get paid.
Credible Injury Victims May Recover More Compensation
Someone credible is seen as honest and trustworthy. If a judge or jury member thinks that an injury victim is credible, they are more likely to sympathize and side with the injury victim over the insurance company.
Credible injury victims oftentimes recover more compensation because they garner a favorable response from a judge or jury. Insurance companies know this as well.
If an insurance adjuster thinks an injury victim may be seen as believable and/or trustworthy by a judge or jury, he or she may decide to offer more compensation and quickly settle the claim. Insurance companies would rather avoid going to court and being forced to pay much more than they would have in a settlement.
However, if the insurance adjuster does not think an injury victim will be seen as believable and/or trustworthy by a judge or jury, he or she may make a lowball offer or deny the claim altogether. The insurance company may feel that they will win by taking the claim to court versus settling the claim.
What Factors Can Discredit an Injury Victim?
There are certain factors that can damage an injury victim's credibility and the potential outcome of his or her claim. These factors may include, but are not limited to:
Inconsistent statements about the accident
A reputation for exaggerating or lying to others
A criminal record or past driving conviction
Financial problems, such as debt
History of substance abuse
Multiple similar insurance claims
If an injury victim hides a preexisting condition and the insurance company finds out, it can damage credibility. Failing to disclose a prior injury that may have been aggravated by a new injury could diminish one's chances of obtaining full compensation.
A judge or jury will have a more vested interest in the testimony of an injury victim with a cleaner background (i.e. a stable work history) and a more honest reputation.
Ways Witness Credibility Can Help Support an Injury Claim
Statements provided by credible witnesses often carry more weight and may help support an injury claim. A witness who is not associated with anyone involved in the accident is able to offer an objective perspective. In the eyes of the law, they have no vested interest in the outcome of the claim.
However, not all witnesses are credible. A statement provided by a witness who is not seen as honest or credible could end up hurting your claim more than helping it.
Credible witnesses possess a professional demeanor. They are known for being honest and having good character. Truthful witnesses do not change their stories. They offer supportive details when describing where they were and what the injury victim was doing before and during the accident.
If a witness was not close enough to have seen the accident or only saw the aftermath of what happened, his or her statement may not be seen as credible and may not be taken seriously by a judge or jury. Witnesses with physical or mental issues like poor eyesight or dementia may not be seen as credible.
How an Insurance Company May Try to Attack Credibility
An insurance company will do whatever it takes to attack the credibility of an injury victim and/or witness. They are only interested in saving themselves money. They will take various steps to try to accomplish this, including attempting to devalue or deny legitimate personal injury claims.
For instance, an insurance company may say that an injury victim:
Failed to receive prompt medical care or delayed treatment for some time
Stopped following the doctor's orders or did not attend scheduled appointments
Provided an initial statement about the accident and has since changed his or her story
Posted information or pictures on social media appearing happy and uninjured
Failed to disclose important claim details, such as a preexisting condition
Call Our Firm to Help Protect Your Right to Compensation
If you have a valid claim, we are ready to protect your credibility and your right to compensation. Our firm has helped many injury victims since 1993 obtain the maximum compensation possible. Learn more about how we may be able to help during a free, no-obligation consultation.
We work on a contingency fee basis, so there are zero upfront fees for our services. We do not get paid unless we help you obtain compensation through a settlement or verdict.
Call 1 (855) 722-2552 Anytime, Day or Night.