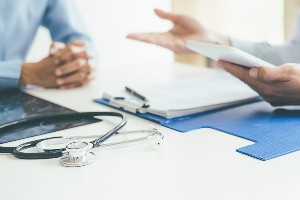 Certain injuries after an accident can be so severe that they require ongoing medical care, even if the injured victim reaches maximum medical improvement (MMI). MMI happens when the victim has completed treatment and the injury is unlikely to improve further.
Medical care can be quite costly, putting a financial burden on the injured victim and his or her family. However, a victim may be able to pursue compensation for future medical expenses in an injury claim.
Our attorneys discuss several factors that go into determining the value of these expenses in Florida. Let us review your claim during a free initial consultation. There is no risk or legal obligation involved.
Examples of Future Medical Expenses
After a settlement or verdict, your recovery may not be complete and you may need ongoing medical care. An attorney can help by consulting with your treating doctor to see what kinds of procedures and treatments are likely needed to aid in your recovery and continue the healing process.
Future medical expenses that may be incurred from an injury caused by another's negligence include:
Hospital stays
Surgeries
Follow-up doctors' visits
Diagnostic testing
Medications
Rehabilitation
Physical therapy
Medical equipment
Home modifications
In-home caregivers
In a Florida injury claim, your injury must be severe, but it does not have to be permanent to be compensated for future medical care. However, state law does limit the recovery of future medical expenses to "reasonably certain" expenses. If an injured victim wants to seek compensation for future medical care, only expenses that are reasonably certain to be incurred in the future can be recovered.
Future medical expenses cannot be based on the possibility or mere possibility that a particular treatment might be obtained in the future.
Determining Value of Future Medical Care
Being able to determine how much your future medical care could be worth is complicated because you are trying to place a value on something that has yet to happen. Several other factors in addition to the types of treatment you may need must be taken into consideration. These factors include:
Your age and life expectancy
Overall health at the time of injury
Extent and severity of the injury
Cost of treatments performed
Stage of recovery completed
Cost of treatments performed
This is why you should consider hiring a licensed attorney who is well-versed in calculating these expenses. Generally, an attorney may calculate the costs of future medical care in one of two ways:
Total Lifestyle Approach
A total lifestyle approach looks at all the related costs to maintain a qualify of life that is near to what the injured victim enjoyed prior to the accident.
This approach may be used if the victim suffered a catastrophic injury and can no longer live an independent lifestyle. This could include a traumatic brain injury, spinal cord injury or paralysis.
If your attorney uses this approach, testimony may be required from experienced health care providers who are familiar with the kinds of ongoing medical care that others with similar injuries may require.
Additional Expense Method
The additional expense method looks at only the specific costs associated with your injury. The compensation an injured victim may be able to receive could help cover the costs of purchasing medical equipment, such as a wheelchair to get around, future surgeries and medical transportation.
Your attorney may use this method if you require multiple surgeries over a period of time to repair spinal or nerve damage. Even if your injury may not impact the rest of your life, you may require a significant amount of medical care in the future.
Proving Future Medical Expenses
An injured victim and his or her attorney has the burden of proving that future medical expenses are reasonably certain to be incurred. The testimony of medical experts will be required in these cases. An expert only has to say that a treatment or surgery is "more likely than not" needed in the future and that his or her opinion is within a reasonable degree of medical certainty.
Your treating doctor may also be able to provide insight into your injuries, any treatments you have received, and the amount of ongoing medical care you will require in the future.
Your attorney's ability to recover maximum compensation on your behalf will depend on this testimony.
Call Us to See How We May Be Able to Help
If you have suffered serious injuries that require ongoing medical care, reach out to an experienced West Palm Beach personal injury attorney at our firm. We know how to calculate future medical expenses and have a proven track record of success, recovering millions for our clients.
Our consultations are 100 percent free and confidential. You are under no obligation to take legal action with us. We also charge nothing up front to take a case. We only get paid if you get paid.