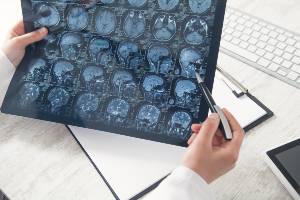 Head injuries can range in severity, from mild concussions to traumatic brain injuries that can result in memory loss, cognitive impairments and behavioral changes. A brain injury can significantly impact on a victim and his or her loved ones. Since these injuries can be irreversible and cause permanent damage lasting for the rest of a victim's life, the value of a brain injury claim will vary on a case-by-case basis.
While no amount of compensation can make up for the losses experienced from a severe brain injury, obtaining fair and just compensation could help ease the financial burden you are facing from medical bills to lost wages and other related expenses. Below, our West Palm Beach personal injury attorneys discuss how a brain injury claim is assessed after an accident and the factors that may affect its settlement value.
If you have suffered a brain injury due to another's negligence, we are here to help. Contact us to schedule a risk-free, zero-obligation consultation. There are zero upfront fees to utilize our services.
Factors That Influence a Brain Injury Claim
Since no two brain injuries are alike, the amount of compensation will vary on a case-by-case basis. When determining the value of your brain injury claim, an attorney will likely consider many factors to reach a fair and accurate amount of compensation you may be eligible to receive. These include:
Past and future medical care costs
Loss of wages from missed work
Future loss of earnings due to injury
Total or partial disability
Nature and extent of your brain injury
Pain and suffering, both physical and mental
Temporary or permanent brain damage
Costs to hire a caregiver
How the brain injury has affected your life (i.e. physically, emotionally, cognitively and behaviorally), and your ability to engage in meaningful relationships will also likely be considered.
For instance, the value of your claim may be more depending on the severity of the brain injury. Perhaps you spent weeks or months in the hospital where you went through extensive treatment and follow-up care. Your current medical care costs and your future medical care costs will be factored in. Future medical care may include part-time or full-time attendant care, physical therapy or rehabilitation.
Out-of-pocket costs after a serious accident can also quickly add up and cause financial hardship. Having to pay for over the counter and prescription medications or transportation costs to and from doctor's visits may also influence the settlement value of a brain injury claim.
What Else Can Affect the Settlement Value?
Other factors that may affect the settlement value of your brain injury claim include:
Liability – When fault for an accident is being disputed, the other party will likely not offer you a fair settlement. He or she may try to argue that you were partially or fully to blame for your brain-related injury. We recommend working with an attorney to help resolve the dispute.
Multiple defendants – If multiple defendants or parties are liable for the accident that caused your injury, there may be issues when determining how much each defendant should pay.
Plaintiff characteristics – As the plaintiff, your age, occupation and medical history are also factors that can affect the settlement value of your brain injury claim.
Egregious conduct by the defendant – Punitive damages are meant to punish a defendant for egregious conduct. While you may not be able to add punitive damages to your claim value, your attorney could use these damages as leverage during settlement negotiations.
Mitigating damages – Damages must be mitigated by the plaintiff when reasonably possible. For instance, if you did not seek treatment right away after the accident and your brain injury became worse or harder to treat, you may be unable to recover all of your damages. The insurance company may reduce the value of your claim for failure to get prompt medical care.
Accurately Valuing Your Brain-Related Injury
Having an attorney on your side who has years of experience helping victims of brain injuries can help to ensure that your claim is accurately valued. An attorney who knows the severity of a brain injury will also know how it impacts a victim's quality of life, as well as the lives of his or her loved ones.
Your attorney will use this knowledge to help fight for favorable compensation. Your lawyer will need strong evidence to back up your claim. For instance, your medical records could help show the severity of your brain injury and how it has altered your life. Notes from your doctor may also reveal if you need additional treatment or medical care in the future for maximum achievable recovery.
Your attorney may reach out to your friends, family members or co-workers to determine how your brain injury has impacted you on a personal and professional level. Perhaps your brain injury has caused difficulty concentrating or reduced motor skills that have impacted your ability to work and earn an income. You may also be suffering from severe behavioral or mental changes that make it difficult to talk to people, understand what others are saying, or do things you once enjoyed.
Using this evidence, your attorney can assess your claim and work to determine an accurate value of your damages.
Contact Our Firm for Help With Your Claim
Our attorneys at Gordon & Partners are well-versed in brain injury claims and know what it takes to build a strong case for compensation. We have recovered millions on behalf of our clients, including a recovery of $6 million for a man who suffered a brain injury after a collision.
We offer an initial consultation free of charge and charge nothing up front if we represent you. Our firm only gets paid for the services provided if we help you obtain compensation via a settlement or verdict.
Call 1 (855) 722-2552 for Trusted Legal Help.