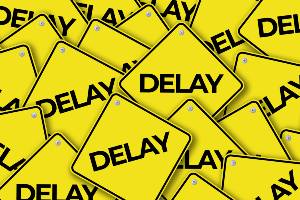 Personal injury victims who have been harmed by someone else's negligent actions want to obtain compensation for their damages as soon as possible. They may wonder how long the whole legal process may take. However, every single case is unique and presents its own set of challenges.
Most claims are settled outside of court and resolved quickly, while others may take longer due to different factors. Delays in the legal process often hurt an injury victim's ability to obtain fair compensation. If you need help with your claim or are unsure about the legal process, we recommend consulting with an experienced attorney who may be able to answer your questions.
At Gordon & Partners, we offer a free initial consultation so there is no risk to you. Over the years we have helped countless personal injury victims recover maximum compensation for their damages.
Legal or Factual Concerns
Delays can often happen when there are questions about liability, the amount of damages that were sustained or the overall value of a claim. For instance, in certain claims where liability may be harder to prove, negotiations over this issue could cause considerable delays. The insurance company may not be willing to offer the compensation needed to fully cover your damages.
There may be other legal or factual concerns about the accident and how it occurred that may slow down an injury claim. For instance, you and your attorney may be required to provide more evidence to help show who owed a legal duty of care and how that duty of care was breached. When a claim is not settled and a lawsuit is filed, the claim could take several months or more than a year to resolve.
There may also be disputes about the types of damages you suffered and their value. Damages such as medical expenses and lost income are easier to calculate because they can be quantified. On the other hand, pain and suffering damages are harder to calculate because they are subjective.
The more severe the damages, the larger the settlement injury victims may be able to receive. However, the insurance company may try to delay negotiations for as long as possible to avoid paying out a large sum. This is because an insurer's goal is to pay less in claims to save themselves money.
You and your attorney will have the burden of proof to show that the other party's negligence directly caused your injuries and damages, and that these damages are worth the amount being requested in the claim.
Maximum Medical Improvement
Most injury claims will not settle until the victim has reached maximum medical improvement (MMI). Certain injuries may take longer to reach MMI – this is the point when victim has recovered as much as he or she will be able to. The victim's condition is not likely to improve with further medical treatment.
Some injury victims may reach MMI in a couple of weeks while other victims may not reach MMI for months. Your attorney will generally not start negotiations until you are at maximum medical improvement. At that point, your attorney will be better able to determine the necessity and value of any future medical expenses.
Bad Faith Insurance Tactics
Insurance companies are quick to use tactics that allow them to pay out the least amount possible in injury claims. That is why they often delay the legal process. For instance, an insurer may wait to investigate the accident or take their time processing your claim.
The insurance company may even attempt to delay the process through extended discovery or a motion to dismiss a complaint. They hope that you will either give up or take a lowball settlement offer.
Another bad faith insurance tactic is denying your injury claim without a valid reason. Even if the insurance company has a right to deny a claim, they must give a reason. Not providing a reason may be done to try to make you stop seeking compensation. They may try to run the clock on the statute of limitations for filing a lawsuit. Doing so would mean losing the chance to seek compensation through a lawsuit.
That is why it is recommended to have an attorney by your side every step of the way. He or she can help you navigate through the legal process and communicate with the insurance company for you, protecting the value of your claim.
Be Careful With Insurance Companies
Insurance companies know what they want to do, how they want to handle matters and what tactics they want to employ. They also know that most injury victims are more than likely vulnerable and dealing with mounting medical bills, an inability to work and having to provide for their loved ones.
The longer the legal process takes, the more expensive those bills become and thus the greater the need for compensation. They know what to say to make it more likely for an injury victim to accept their initial settlement offer. For instance, injury victims may settle if the insurance company tells them that they can get money fast.
It is important to be careful what you say to the insurance company. You should also not take anything said at face value. An insurer is looking out for their best interests and not yours.
Contact Our Firm for More Information
Our licensed West Palm Beach personal injury attorneys are ready to review your claim and discuss the options available to you during a risk-free legal consultation. You are under no obligation after this meeting to retain our services, but if you do, there are zero upfront fees involved.
We charge no fees to take or work on a case and only get paid if we help you obtain compensation through a settlement or verdict. Our intake staff is ready to take your call anytime, day or night.
Call 1 (855) 722-2552 for Trusted Legal Help.