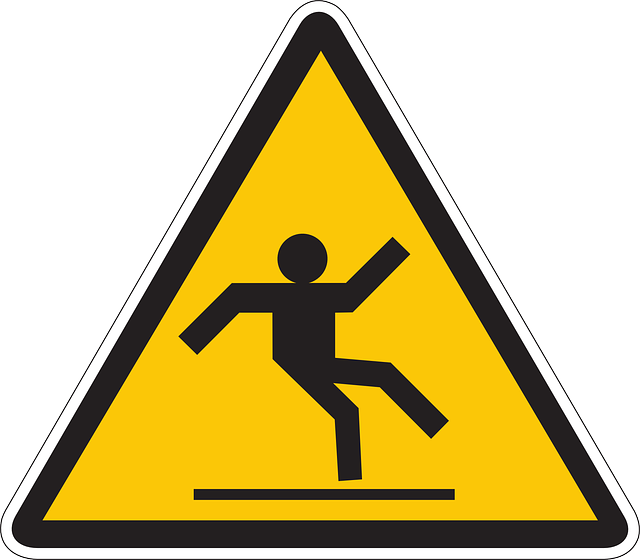 No one leaves their home in the morning expecting to have a slip-and-fall accident. When such an accident does occur, it can leave you suffering physically and reeling emotionally. You need reparation and want justice.
Sadly, emergency department visits are dominated by preventable fall-related injuries, accounting for 33 percent of all non-fatal injuries annually. Our hearts go out to the victims, as serious slip and fall injuries can negatively impact your overall health and happiness for years to come.
If you have been hurt in a slip-and-fall accident on someone else's property, you may have legal recourse against the negligent parties involved. You must take decisive action in order to successfully pursue compensation for your injuries, pain, and suffering.
The legal team of Gordon & Partners will be pleased to assess your case and advise you on the best course of action in order to get maximum compensation for your claim. This article will discuss what to do after you have been hurt in a slip-and-fall accident.
Steps to Take in the Aftermath of a Slip-and-Fall Accident
Under Florida premises liability law, both public and private property owners owe a measure of duty of care to all visitors. If this duty has been breached, you have the right to seek restitution from the property owner or tenant for what you have suffered due to the fall accident.
At the same time, there are certain actions you should take to ensure that your rights are protected and that you receive the compensation you deserve after such an incident. Follow the steps below to establish the legitimacy of your case and prove negligence on the part of those responsible for maintaining the property where you fell.
Seek immediate medical attention
A fall can be a life-threatening event. Even if you do not think that you are seriously injured, it is best to seek medical attention as soon as possible. Some major injuries are not always immediately apparent.
Serious injuries in a slip-and-fall accident may include:
Soft-tissue injuries
Lacerations, cuts, and abrasions
Broken bones
Dislocations
Concussions
Knee damage
Hip fractures
Facial injuries
Foot and ankle injuries
Back and spinal cord injuries
Neck and shoulder injuries
Head trauma
Visiting a doctor right away will put you on the best path to recovery and help establish your credibility. A medical exam serves as documentation of the accident and evidence of the resulting health conditions for when you pursue a personal injury claim later on.
Furthermore, it is critical that you follow your healthcare provider's treatment plan. If you fail to do so, the opposing parties will likely claim that you were not actually hurt as you claim.
Determine what caused you to slip and fall
Knowing what caused your slip-and-fall accident helps establish your case. In particular, fall accidents are often the direct result of a property or business owner failing to maintain his or her property in a reasonably safe manner for visitors.
Potentially dangerous conditions that can lead to a slip-and-fall incident include:
Slippery surfaces
Broken steps
Damaged or uneven flooring
Debris or unsafe materials left in aisles or walkways
Lack of clear or appropriate signage warning of hazards
Improperly installed or broken flooring transitions
Loose or broken grab bars in restrooms
Lose or torn carpet and doormats
Uneven or damaged sidewalks and entryways
Elevators that do not stop even with the floor
Malfunctioning escalators
Dim or inadequate lighting
Poorly maintained driveways and parking lots
Further building code violations
Whatever it was that triggered your fall, do your utmost to identify the cause and all other possible contributing factors. Without a direct cause, it will be harder to prove your case.
Take pictures of your fall injuries and the scene of the accident
Photographs can be invaluable in proving liability in a slip-and-fall accident case. Take pictures of where the accident happened and any conditions present that might have caused your accident, in whole or in part.
Act quickly! The evidence will not last long. Many times, debris left in walkways or other hazardous conditions from the time of the incident will be cleaned up or removed after the fact.
Furthermore, you can take photos of your injuries as well. After seeking medical treatment, photograph your bandages, cast, neck brace and any other signs of injury.
If you are too unnerved or severely injured to take pictures yourself, ask a bystander or friend to take them for you. The ability to present the insurance adjuster or jury with visual proof of how the accident occurred and the injuries you sustained can result in a larger compensation amount.
Get witness contact information
You and the property owner or representative will likely remember the fall accident in different ways. Eyewitnesses can confirm the details of what actually happened.
You should collect the names and contact information of anyone who saw the accident happen, including anyone who may not have seen the fall itself but can verify the conditions of where the incident took place.
When you gather the witness information, ask them if they would be willing to make a recorded statement about the dangerous condition that caused you to slip and fall. Many eyewitnesses are willing to make such a statement at the scene of the accident.
File an official injury report
Slip-and-fall accidents can happen anywhere, on both public and private property. Always record the exact location of the incident and report it to the owner or property manager.
If you fell in a place of business, the store manager should fill out an accident report, and you should receive a copy. The formal report will ensure that the business cannot later claim the incident never happened.
Additionally, if emergency personnel responded to the incident, they will produce a written report of what happened. Your personal injury lawyer can attain a copy of this report.
Request security footage of the accident
Many retail stores and other businesses have security cameras running 24 hours a day. If you have a slip-and-fall accident on public property, you are within your legal rights to ask the management to preserve the security footage of what happened.
Footage is especially valuable evidence. If your fall was caught on camera, this will go a long way toward proving the property owner's negligence in your case.
Save the clothes and shoes you were wearing on the day of the accident
There is rarely such a thing as too much evidence. It is prudent to hang onto everything you were wearing when you fell.
Take pictures of your shoes and clothing – and don't wash them. Any tears, dirt, or blood on your clothes can serve as evidence of the severity of your fall and the injuries you sustained.
Document your slip and fall case
Writing down as many details as you can remember immediately after your fall accident is the best way to ensure that you can accurately describe the situation to an insurance representative or jury later on.
No detail is insignificant. Write down what happened that day leading up to your accident. Include the weather conditions, what stores you went to, and how your fall happened.
You should also save all documents connected to your case. This includes all medical records, medical bills, correspondence with insurance companies, and any records documenting absences from work resulting in lost income.
All such records build up your solid and convincing personal injury claim.
Do not accept blame or assign blame for the accident
Establishing fault in a slip-and-fall accident requires a thorough investigation. It is not in your best interest to either assign or accept blame for the accident until the case has been closely reviewed by professionals.
If you wish to take legal action and pursue compensation against the property owner, you should be cautious about making any negative statements. Unfortunately, your own words can be used against you, to the detriment of your case.
Do not post about your slip and fall case on social media
It may be tempting to post about your accident on social media, especially if you are in pain and feeling emotionally charged. However, it is never a good idea to talk about ongoing legal action or the details of a potential case on any internet platform.
Any pictures you post, or comments you make, can be distorted and used against you later. It is best to keep any discussions about your fall case between you, your doctors, and your attorneys.
Be cautious when interacting with insurance company representatives
Insurance adjusters are notoriously difficult to deal with. They may actively work to pressure you into an early settlement agreement that will not properly compensate you for your pain and suffering. Be cautious about how much information you reveal to them.
Never sign a release allowing anyone to review your medical records without talking to a lawyer first. Once you retain the attorneys of your choice, you can then refer all insurance representatives to them.
Contact a slip and fall attorney right away
There are many reasons to hire an experienced attorney after you have been hurt in a slip-and-fall accident. For one, a personal injury attorney can explain to you your legal rights and options to seek compensation for your fall injuries. 
Further, a lawyer can do the legal footwork on your behalf, gathering evidence before it disappears, guiding you through the claims process, and negotiating with the insurance company. Moreover, he or she can argue your case at trial, if necessary.
All this ensures that you get a settlement that you feel is fair for the damages sustained.
Our Florida Slip-and-Fall Accident Lawyers Are Here to Help
Slip-and-fall accidents are often physically and emotionally devastating. Attempting to successfully resolve a fall injury claim can be frustrating and exhausting.
There is no reason to try and handle this by yourself. The team of personal injury lawyers at Gordon & Partners is ready to help you through every stage of your fall accident case. This includes supporting you during each of the steps outlined in this article.
Our firm has successfully represented Florida accident and injury victims for more than 25 years and recovered hundreds of millions of dollars in compensation on their behalf.
If you or a family member has been hurt in a slip-and-fall accident due to someone else's negligence, let us help you. Call Gordon & Partners today at (855) 722-2552 or fill out our contact form for a free case review.