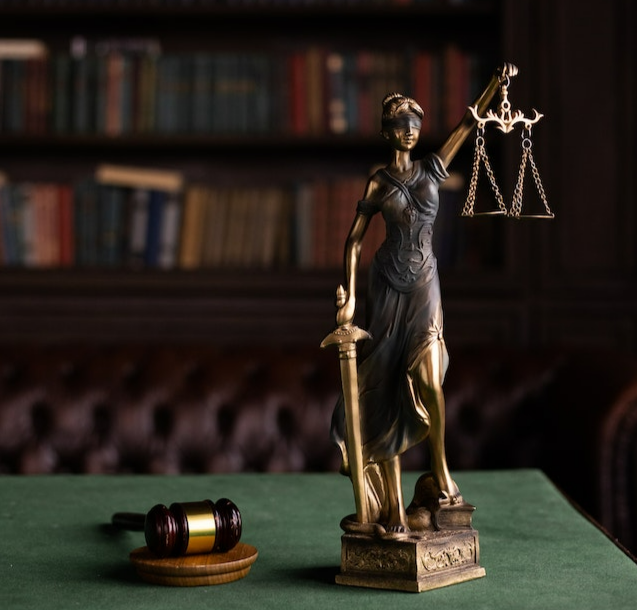 In recent years, cases of alleged personal injuries have increased by 150 percent. Many individuals want help from lawyers with their claims and lawsuits. The concern about the legal costs and other expenses may discourage them from seeking legal help.
Finding a lawyer who charges based on contingency fees can help ease those worries. This payment arrangement enhances the accessibility of legal services.
Personal injury attorneys often operate on a contingency fee basis. Keep reading to learn about this payment structure and find out what percentage you can expect to pay when you get legal assistance from Florida personal injury lawyers.
What Is a Contingency Fee?
Contingency payment arrangements enable you to seek compensation for your accident and injuries with higher chances of success – by making it possible for anyone to pay lawyers for their services rendered.
Rather than paying your personal injury attorney by the hour for his or her work on your personal injury case, your law firms can handle your case without sending you bills. Then, once a final settlement agreement has been reached, your lawyer can receive payment for your legal representation.
When lawyers receive their portion of the settlement, they get paid for their legal services. This approach also allows them to recover the money spent on court costs and other fees.
This payment arrangement is of no risk to you since your lawyers can only take their cut of the final settlement. If the case was unsuccessful, you pay nothing out of pocket.
When you decide to work with a personal injury lawyer, the law firm can provide a fee agreement before beginning work on your personal injury claim. Any contingency fee percentages should be described in the agreement between you and the law firm.
What is the Typical Cost of a Percentage-Based Fee in Personal Injury Cases?
Understanding the standard contingency fee structure in a personal injury settlement becomes crucial when seeking legal representation for Florida personal injury cases. However, the actual percentage personal injury lawyers may receive from your settlement varies.
With most personal injury attorneys, the fee percentage ranges from 33 percent to 40 percent of the total amount you recover from the liable party. The percentage required should be stated and defined within the agreement you establish with your law firm.
By comprehending these percentages, you can make informed decisions about your expenses related to the legal process. You should ensure that you and your attorney are on the same page about payment and additional costs from the outset.
What Are the Advantages of Using a Contingency Fee Agreement?
Contingency fees offer several advantages. The two most important benefits are as follows. Among the most significant is the minimizing of personal costs, especially if the legal case proves unsuccessful.
No initial costs for you
One major advantage of a contingency payment fee arrangement is that you do not pay any money upfront. Starting lawsuits can be expensive, and the charges of personal injury attorneys can accumulate rapidly. It would make it difficult for persons to obtain necessary legal aid if the costs were to be paid upfront.
Costs related to a personal injury lawsuit can include:
Upfront costs
Filing fees
Attorney fees
Witness fees
Expert witness fees
Administrative fees
Contingency fees take away the worry of the above and other costs. You can hire an attorney without paying upfront fees.
No charge if your case is unsuccessful
As mentioned earlier, one outstanding advantage of a contingency fee arrangement is you do not pay your lawyer if your case fails. If the case is lost, you don't have to worry about legal fees and needing more money to cover legal costs.
This is bound to give you a sense of relief and confidence as to your lawyer's efforts as well as your financial circumstances. You will be able to hire legal help without risk to you.
How Does My Lawyer Receive Payment?
After your case is resolved, you do not receive a check directly from the court or the other party involved. Usually, your settlement money is sent to your attorney.
Your attorney deposits the funds. He or she takes out the percentage owed to the law firm, and then you receive a check for the rest of the money.
This procedure removes any extra worry or tasks on your part. It makes sure your lawyer gets paid appropriately. Plus, you can get your portion of the settlement quickly.
Seek Advice From a Personal Injury Attorney After an Accident
Contingency payment arrangements reassure you and simplify the process of getting the legal support you require following an accident.
If you need a lawyer but are still uncertain about the percentage most personal injury lawyers get in a settlement case, do not hesitate to reach out to a personal injury lawyer. He or she can address your inquiries, as each agreement might have variations.
Skilled lawyers can assist you and your family so that when your case settles, you can get the maximum amount of money you are entitled to receive.
The team of attorneys at Gordon & Partners deals with all kinds of injury cases. Let us help you with problems ranging from medical malpractice to an obstinate insurance company.
Get in touch with Gordon & Partners today at (855) 722-2552 or complete our contact form for a free consultation.