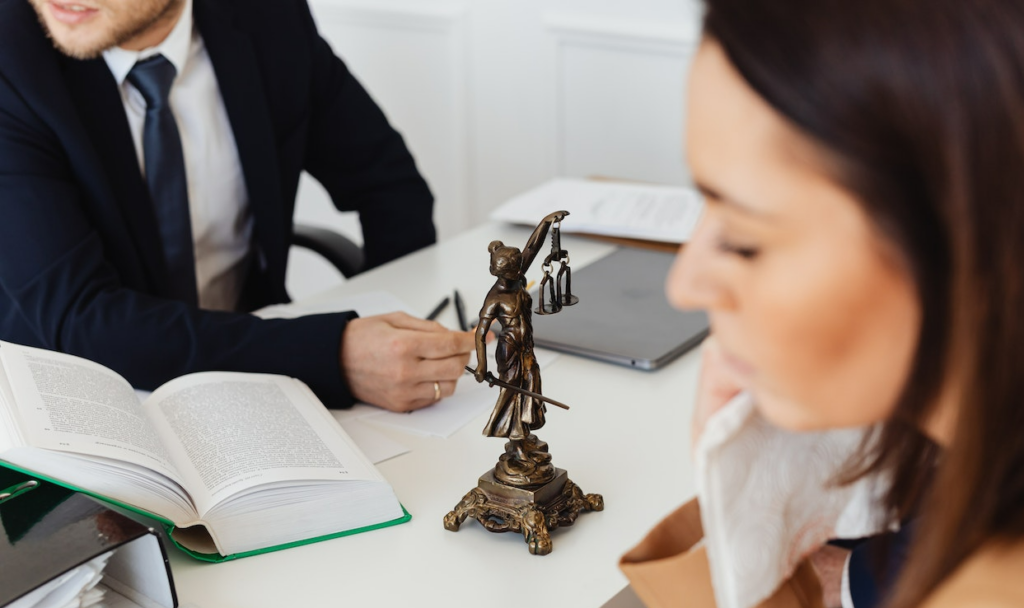 A serious injury can turn your life upside down in the blink of an eye. Such accidents often incur significant physical pain, emotional trauma, and financial burdens. The negative impact of a severe injury on your life may have far-reaching consequences.
If you have sustained injuries due to the negligence or carelessness of another person, organization, or company, you may be able to pursue compensation for all you have gone through. Personal injury laws govern a variety of claims and are in place to hold people accountable when their actions cause harm to others.
The legal team at Gordon & Partners has decades of experience successfully resolving a wide range of personal injury claims. The following will discuss the kind of cases most personal injury lawyers commonly handle.
Car Accidents
Car accidents are among the most common types of personal injury claims. A car accident case could involve anything from a minor fender-bender to a catastrophic incident involving multiple vehicles. Sadly, injuries from motor vehicle crashes result in over 2 million emergency department visits annually.
In most cases, the cause of the car wreck was preventable and the result of a driver's negligent or reckless behavior.
The following are common types of car accidents:
Wrong-way driving and head-on collisions
Rear-end accidents
Sideswipe accidents
Rollover accidents
T-bone or side-impact accidents
Multi-vehicle crashes
Hit-and-run accidents
Intersection accidents
Highway and interstate accidents
You may be eligible for restitution if you were injured in a car accident that was not your fault. An experienced personal injury lawyer can help you establish the facts of your case and hold the negligent party responsible for your injuries.
Motorcycle Accidents
Motorcyclists have little protection from the impact of a crash with another vehicle. Even a seemingly minor accident can result in serious injuries. There is significant potential for catastrophic injuries in a motorcycle crash, including traumatic brain injuries, spinal cord injuries, and loss of limbs.
Factors that often contribute to a motorcycle accident are:
Lack of road maintenance
Potholes or debris in the road
Speeding
Distracted driving
Failing to yield
Driving under the influence
Texting and driving
Tailgating
Road rage
Riders who have been injured in motorcycle accidents have every right to seek fair compensation for their suffering.
Truck Accidents
Large or commercial truck accidents can cause significant harm to the victims in the other vehicles. Such accidents are often caused by the negligence of the driver or trucking company.
Truck accidents are often the result of:
Truck driver error or fatigue
Improper truck maintenance
Inadequate load securement
Insufficient driver training and supervision
Speeding
Drug or alcohol use
Truck accidents tend to be both serious and complicated. Commercial trucking companies carry large insurance policies and often aggressively fight accident claims. Your personal injury lawyer will protect your right to recover damages and can negotiate with the insurance company for you.
Pedestrian Accidents
A serious pedestrian accident can result in debilitating physical injuries. If you were hit by a vehicle, you may be facing traumatic and permanent impairments.
It is not unusual for the insurance company to try and pin the blame on the pedestrian in this kind of accident. Seeking legal representation from an injury lawyer could make all the difference in the outcome of your case.
Slip-and-Fall Accidents
Slips, trips, and falls are among the most common premises liability claims. Premises liability law involves the duty of care that both public and private property owners have to keep their premises reasonably maintained and safe for visitors.
Slip-and-fall accidents can result in severe injuries such as:
Traumatic brain injuries
Spinal cord injuries
Neck and back injuries
Broken bones
Soft tissue injuries
Facial injuries
Personal injury cases involving premises liability law are often anything but straightforward. An experienced personal injury attorney can help you establish that your fall accident was the result of an owner's failure to take good care of his or her property.
Product Liability Claims
Designers, manufacturers, and distributors of consumer goods have a legal duty to make sure the products they sell are safe for consumer use. The laws in place also apply to pharmaceutical companies and manufacturers of medical devices.
The types of product defects commonly used as a basis for a product liability claim are:
Manufacturing defects
Product design defects
Marketing defects
Failure to warn of potential risks or side effects
When products are defective or lack adequate instructions and warnings, consumers can sustain significant injuries and lasting harm. When you find yourself among this group, a personal injury lawyer familiar with product liability cases can guide you through the claims process and help make your life whole again.
Medical Malpractice
Physicians, nurses, hospitals, and other healthcare professionals are obligated to provide their patients with an acceptable standard of medical care for the given situation. Medical negligence and medical errors can have devastating consequences.
Medical malpractice claims often stem from such things as:
Failure to properly diagnose a condition
Failure to obtain patient consent
Prescription drug errors
Emergency room errors
Surgical errors
Anesthesia errors
Hospital negligence
Failure to diagnose cancer
Birth injuries
Misdiagnosis
The healthcare provider or medical facility responsible for the negligence or wrongdoing can be held liable for your damages. With the help of a personal injury lawyer, you can file a medical malpractice claim to seek maximum compensation for what you have experienced.
Nursing Home Injuries and Abuse
Nursing home abuse is more common than many people believe and often goes on undetected. While mistakes do happen, nursing home injuries are sometimes the direct result of abuse or neglect by the staff.
Nursing home abuse can include, but is not limited to, the following:
Physical abuse
Overmedicating
Emotional, verbal, or mental abuse
Excessive or improper restraints
Starvation
Withholding of care
Sexual abuse
Isolation
Unsanitary conditions
Financial exploitation
If you believe your loved one is being abused or neglected in a nursing home, you should consult a personal injury lawyer immediately. Seeking justice from a nursing home organization is not something you have to face alone. A knowledgeable attorney is the advocate your family needs in this difficult situation.
Dog Bite Accidents
Dog bites and animal attacks can cause critical injuries and life-long emotional trauma. A negligent dog owner can be held responsible for your damages and injuries.
Some conditions commonly suffered due to dog bites are:
Lacerations
Puncture wounds
Nerve damage
Concussions
Serious infections
Broken bones
Disfigurement
Anxiety
Post-traumatic stress disorder (PTSD)
If you are the victim of a serious dog bite, an attorney can help you open a personal injury case to recover compensation from the negligent party.
Construction Site Accidents
Construction personnel are at a heightened risk for injury. Workers often work at significant heights, operate dangerous machinery, and face other on-the-job hazards.
Construction accidents are often due to negligence or safety violations on the part of one or more persons.
Construction accidents frequently involve:
Trips and falls
Poorly built scaffolding
Inadequate or poorly maintained personal protective equipment (PPE)
Slippery surfaces
Electrocutions
Dangerous chemical exposure
Inadequate training
Absent supervisors
Understaffing
If you wish to seek compensation after a construction site injury, you must understand the personal injury laws pertaining to your case. These statutes are in place to protect workers who have been hurt.
It is in your best interest to speak with a personal injury attorney as soon as possible after a construction site accident. You can find out how your rights may be protected.
Workers' Compensation Claims
Workplace accidents can happen in virtually any work environment. In most cases, employees who are injured on the job are entitled to workers' compensation benefits.
Workplace injuries are generally grouped into two categories:
Single-event traumatic injuries
Repetitive motion injuries
Both types of injuries can be severe enough to put an employee out of commission and warrant a workers' compensation claim.
The workers' compensation claims process can be confusing and stressful. A personal injury lawyer can help you navigate the claim system, ensuring that all relevant documents are filed correctly and on time so that you receive your maximum benefits. Further, if your workers' compensation benefits do not fully meet your needs, a personal injury attorney can help you pursue additional avenues of compensation.
Wrongful Death Claims
If your family member was killed as the result of the negligence or wrongdoing of another party, you may be able to file a wrongful death claim and recover both economic and non-economic damages. Such a claim will hold that party financially liable for the damages sustained as a result of losing your loved one. 
Wrongful death claims are commonly attributed to:
Motor vehicle accidents
Medical malpractice
Machine-related accidents
Slip-and-fall accidents
Poorly maintained property
Electrocution
Workplace accidents
Defective products
Accidental drowning
Filing a wrongful death claim can be complicated and emotionally taxing. A professional and compassionate personal injury lawyer can help you build your case and attain justice for the tragic loss of your family member.
Potential Compensation for a Personal Injury Claim
If another person, business, or organization harms you, that party can be held legally responsible for your damages. Personal injury accidents can range in severity and adversely affect your quality of life.
In a personal injury claim, you may qualify to seek compensation for the following:
Current and future medical expenses and medical bills
Cost of long-term care
Permanent disability and impairment
Lost wages and benefits
Reduced earning capacity
Personal property damage
Pain and suffering
Mental anguish
Reduced quality of life
Additional financial losses
Punitive damages
Wrongful death
A personal injury lawyer can help you identify all the losses you have suffered as a result of the accident and what types of compensation you may be eligible to pursue.
How a Personal Injury Lawyer Can Help You Resolve Your Claim
Serious accidents tend to catch you off guard and leave you reeling. In the aftermath of such an event, your personal injury lawyer will work on protecting your legal rights so you can focus on your treatment and recovery.
A personal injury lawyer can assist you in several fundamental ways:
Explaining your rights: A personal injury attorney knows the laws and how these pertain to your particular situation. He or she can help to determine who was at fault and whether negligence led to your accident. After establishing such facts, your lawyer can clarify what kind of compensation you are entitled to by law.
Offering advice: Your attorney can give you educated and objective advice on how to best proceed with your claim. The process of resolving an injury claim is complex and often involves many parties, including lawyers, medical personnel, and insurance adjusters. An adept personal injury lawyer knows how to interact with all those involved and can negotiate with them on your behalf.
Navigating the legal system: Injury claims typically involve filing a significant amount of paperwork. Your attorney will help you do this in an organized and timely manner, ensuring that no important deadlines are missed. Additionally, your personal injury lawyer will prepare you for any mediation or arbitration hearings that may be necessary to resolve your case.
Assessing damages: Your attorney can help you to assess your past and current damages as well as evaluate what your future expenses may be. Doing this is essential in pursuing rightful and fair compensation for accident and injury victims.
Representing you in court if necessary: Although most personal injury cases are settled out of court, having a lawyer familiar with your case on hand is invaluable when your case must go to trial. Experienced court representation can ensure a more favorable outcome for accident victims in a personal injury lawsuit.
It is advantageous to seek legal counsel for a serious injury. When you have suffered because of someone else's negligence, a skilled personal injury lawyer will fight tirelessly for you, so you can get maximum compensation for your losses.
Reach Out to a Personal Injury Law Firm for Help
If you or a loved one has suffered serious harm in an accident, you may worry that you will never get back to where you once were physically, emotionally, and financially. Attempting to navigate the legal and insurance system may feel like too big of a burden to bear.
You do not have to go it alone. There are experienced personal injury lawyers available who want to help you and your family through this difficult time.
The team of personal injury attorneys at Gordon & Partners handles all types of injury cases. Our firm has successfully represented accident and injury victims for more than 25 years and recovered hundreds of millions of dollars in compensation on their behalf.
If you have been hurt due to someone else's negligence, let us help you fight for the justice you deserve. Call Gordon & Partners today at (855) 722-2552 or fill out our contact form for a free consultation.