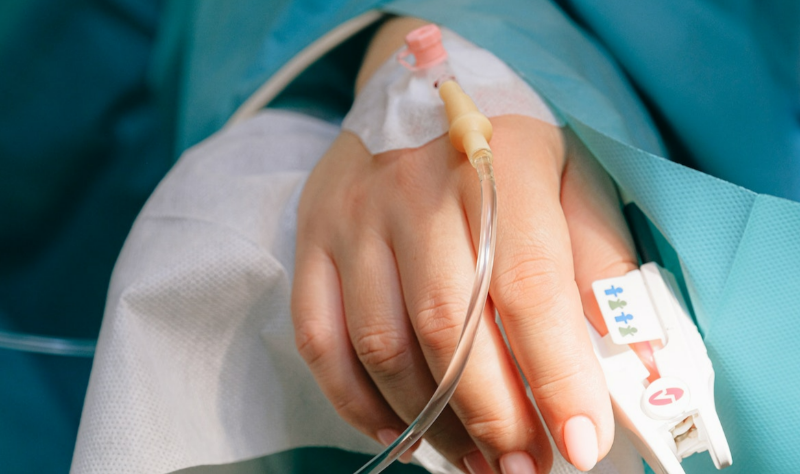 Yes, in most cases, you must use part of your personal injury settlement to cover any outstanding medical bills. Medical expenses may be a main key factor your personal injury lawyer will consider when calculating your target settlement amount.
When a person sustains an injury that requires medical treatment, he or she will usually face substantial medical bills. While your healthcare provider has a right to demand payment, it is also essential to make sure that you do not pay more than you should.
In this guide, we'll take a deep dive into how medical bills are calculated and what you will have to pay if you receive a favorable outcome in your personal injury claim.
Medical Expenses After Personal Injuries
How you pay for your medical expenses after getting injured will vary depending on the nature of your accident. Naturally, a car crash is covered by auto insurance, but what if you're injured elsewhere?
There is a wide range of situations in which filing a personal injury lawsuit may give you the best chance of achieving an injury settlement. This includes, but is not limited to:
If you achieve a favorable outcome in your case, part of your settlement will be used to pay your medical bills. You may also need to arrange structured payments or set funds aside to cover your future medical expenses.
However, Florida car insurance laws mean that car, truck, and pedestrian accident cases are a little different. 
PIP Coverage for Florida Car Accidents
Under Florida law, motorists of standard 4-wheeled vehicles must carry an auto policy with $10,000 worth of Personal Injury Protection (PIP) insurance. As the name suggests, this is designed to cover some or all of your medical expenses if you get hurt in a car accident.
Crucially, PIP covers the medical costs of drivers and their passengers, no matter who was responsible for the accident. So, in the immediate aftermath, your medical expenses should be covered by this policy.
If you are a pedestrian or riding a bicycle at the time of your accident, your personal injury protection policy may also pay your medical expenses. If you do not own a vehicle and do not have a PIP policy, the at-fault party's insurer may cover your expenses.
If you or your passengers sustain more serious injuries, PIP insurance may not provide enough coverage to pay for all your medical treatment. Additionally, PIP only covers 80 percent of your medical expenses. Therefore, if your medical costs were $10,000, PIP would only pay $8,000, leaving you $2,000 out of pocket.
In this case, you have a right to pursue a personal injury case against the at-fault driver to recover your medical expenses and possibly other damages. A Florida car accident attorney is well-placed to explain your legal options in this scenario.
Understanding a Florida Personal Injury Settlement
In a Florida personal injury lawsuit, the plaintiff may seek the following damages:
Economic damages: Including medical expenses, property damage, and lost earnings
Non-economic damages: May include pain and suffering, disfigurement, and loss of enjoyment in life
Punitive damages: In rare cases where gross negligence or intentional misconduct is proved, the court may award punitive damages to punish the defendant
What is included in medical expenses?
Medical expenses may include:
Emergency treatment immediately after your accident
Consultations, treatments, physical therapy, and medication to aid your recovery
Ongoing and future medical treatment needed until you reach maximum medical improvement
In cases involving catastrophic injuries, you may need treatment and medication for life. It is important to work with a personal injury attorney who has the experience and skills to assess the full impact of your injuries and calculate an appropriate settlement.
Calculating a fair settlement
It is pretty simple to total up the medical bills you have already received. However, accurately assessing the cost of your future medical and caretaker needs is far more complex. This is why hiring an experienced personal injury attorney is so important; you can't just rely on the insurance company to make the calculations.
A personal injury lawyer may consult expert witnesses to calculate your future medical expenses. These experienced and knowledgeable professionals will do a deep dive into your case, evaluating your injuries and their long-term impact. They try to anticipate the treatments and caretaker support you will need for the rest of your life.
When negotiating a personal injury or car accident settlement, an experienced attorney will use this testimony to build a strong case for fair compensation. His or her goal is to ensure that the accident victim has the funds needed to either recover from serious injuries or cope with long-term disabilities.
Additional Considerations
There are steps you can take to assist your personal injury claim. Additionally, you need to be aware of some expenses that must be settled before you receive your settlement funds.
Gather evidence of medical expenses
After seeking medical attention, you can assist your attorney by documenting all your medical expenses: bills, copays, and future planned treatment in relation to your accident. The more information you can provide, the sooner your personal injury attorney can begin calculating a fair settlement amount.
Medical liens
After an accident, your medical care may have been paid for by your car insurance, health insurance, Medicare, or Medicaid. You will usually have to repay these amounts from your settlement.
If your medical bills are particularly high, an agency such as Medicaid, a health insurance company, or another medical provider may file a medical lien.
A medical lien is a legal claim against your personal injury settlement. It ensures the medical providers, health insurance company, or agency that paid for your medical treatment will be reimbursed.
Lien law can be complex and overwhelming. Seeking legal advice from an attorney who is familiar with this area of Florida law can put your mind at ease. In some cases, it may be possible for a personal injury lawyer to negotiate with the lienholders and agree on a reduced settlement figure.
If you receive a settlement award, your personal injury lawyer can arrange for the lien to be paid immediately, freeing you of that burden. It's vital to settle all liens and outstanding bills before receiving your settlement funds.
How Personal Injury Lawyers Can Help
The goal of damages in personal injury cases is to make you whole again, restoring what you lost as much as possible. Whatever settlement amount you achieve, you want to hold on to as much of it as you can. While you naturally want to pay your outstanding bills and settle your debts, you also do not want to pay more than is necessary.
Protect your interests
This is where personal injury lawyers can help. They will not only fight to achieve a fair settlement on your behalf, but they will also make sure that you are not overcharged. They can fight for discounts where possible and ensure you do not repay more than you must.
If medical expenses related to your accident are not paid, health insurance companies could use debt collectors to recoup their losses. Working with an experienced personal injury attorney should ensure that this never happens, saving you a lot of unnecessary anxiety.
Structure settlements to meet your needs
Receiving a lump sum payment could also be overwhelming. You may need help managing what you receive to ensure you have the funds you need to care for your medical bills in the future.
Your personal injury lawyer can set up a structured settlement if that is what you prefer. This could give you a guaranteed, long-term income, reducing your anxiety about making ends meet in the future.
Why Let Gordon & Partners Handle Your Personal Injury Claim
After an accident, all you want to do is focus on feeling better and getting your life back on track. Facing mounting medical bills with no way to pay them is enough to cause anyone anxiety, which could have a negative impact on your recovery.
At Gordon & Partners, our goal is to lift that burden off your shoulders by fighting for your rights. Whether you were injured in a car crash, at work, or in a different scenario, we want to hear your story. If we agree to take on your case, you can rest assured that our legal team will use all the resources at its disposal to try to secure a fair settlement that covers all your medical expenses and other damages.
You can view evidence of our track record of delivering outstanding results for our clients on our results page, listing many personal injury cases we have handled over the last 25 years. We have achieved hundreds of millions of dollars in compensation in court and in negotiated settlements.
Don't delay in pursuing a settlement award to pay your medical bills and to be compensated for your other losses. Call Gordon & Partners at 1-855-722-2552 or contact us online to set up a free consultation today.