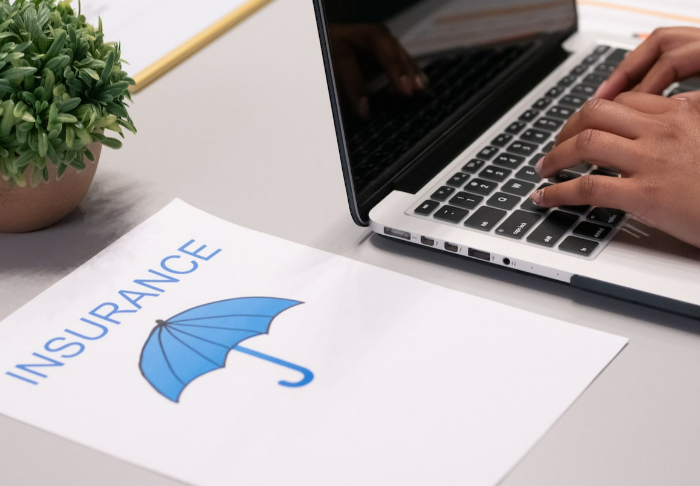 Insurance policies and requirements are different in every state. In Florida, every insured driver is likely familiar with the term "PIP coverage." But many of us may not fully understand what PIP insurance really is, or what the policies offered by our insurance company include.
So what exactly is PIP coverage? What does it include, and what does it not include? Are there situations where it might not be sufficient? Knowing the answers to these questions can help you better understand your insurance policy and be better prepared in the event of an injury-causing accident.
Required Car Insurance Coverage in Florida
Each state handles car insurance claims in its own way. In states that work on a fault system, PIP insurance policies are often unnecessary. Instead of making a claim with his or her own insurance company, an injured victim would pursue compensation through the insurance company of the at-fault party.
As a no-fault state, Florida follows a different insurance system for car accidents. After an auto accident, each person makes a claim to his or her own insurance company for medical payment coverage, no matter who was at fault. 
In Florida, mandatory insurance includes PIP insurance and PDL insurance. PIP coverage stands for "Personal Injury Protection," meaning that it is in place to pay for the medical expenses caused by the personal injuries of the policyholder.
In addition to Personal Injury Protection coverage, all Florida drivers must carry PDL coverage – "Property Damage Liability." While medical expenses stemming from an accident are generally covered through the personal insurance policy of each driver, property damage does not work the same way.
The at-fault driver's PDL coverage would pay for the property damage costs of the other person's property. Mandatory PDL coverage is $10,000 for Florida drivers.
What Personal Injury Protection Includes
PIP insurance can provide compensation for medical bills, lost wages, and death benefits after a car accident. It is important to note, though, that there are limits to Personal Injury Protection coverage in Florida.
Medical payment coverage
Personal Injury Protection insurance can compensate for 80 percent of medical expenses – up to $10,000. In order to qualify for benefits up to $10,000, a medical provider must determine the injuries to be considered an "emergency medical condition."
So if your medical bills after an accident add up to $10,000, your insurance company would pay no more than $8,000 (80 percent). However, if your medical bills are more than $12,500, your medical payments coverage would not pay more than the limit of $10,000.
Lost wages
Personal Injury Protection insurance is also meant to cover lost income that results from an accident. Many people who are injured in a car accident miss time off work, whether temporarily or for an extended period of time. The limit for Personal Injury Compensation lost wages compensation is 60 percent, up to $10,000.
Funeral expenses
When an accident results in a fatality, PIP insurance provides death benefits to the next of kin. This can include compensation for burial and funeral costs up to $5,000.
Who is Covered by Personal Injury Protection?
Generally speaking, each driver is covered by the Personal Injury Protection policy provided by his or her insurance company.
However, there are other situations where Personal Injury Protection insurance can come into play:
When a child of a policyholder is injured in someone else's vehicle
When a policyholder is injured as a passenger in another vehicle
When a policyholder is injured as a pedestrian or bicyclist
A person's PIP insurance would also cover passengers, pedestrians, or bicyclists who are injured but lack their own PIP policy.
When PIP Coverage is Not Enough
As mentioned, while Personal Injury Protection can be helpful in many situations, it is limited. There are many situations where medical expenses and lost wages add up to much more than the PIP insurance policy limits of $10,000.
Even in situations where the total medical expenses and lost wages are under the limit of $10,000, Personal Injury Protection does not cover the entire amount. There are two main options to recover additional compensation in these situations: (1) health insurance benefits, and (2) personal injury lawsuits.
MedPay coverage
In addition to PIP coverage, which is mandatory, Florida drivers can add MedPay coverage to their car insurance plan. This optional coverage covers a portion of the medical costs and hospital bills that are not covered by PIP insurance.
Health insurance benefits
Millions of Americans have private health insurance coverage, whether through work or other means. In addition, millions more are eligible for certain health insurance coverage through Medicare or Medicaid.
Taking advantage of additional health insurance benefits can ensure that you receive as much coverage as possible after an accident. This can help reduce the financial strain and stress that can result from an injury.
Personal injury lawsuits
MedPay coverage and health insurance benefits are only available for medical costs. In addition, there is a health insurance deductible to consider as well.
Florida law allows for injury victims to pursue additional compensation by means of a third-party lawsuit in certain situations:
Significant and permanent loss of an important bodily function
Permanent bodily injury within a reasonable degree of medical probability, other than scarring or disfigurement
Significant and permanent scarring or disfigurement
Death
If you have suffered a serious injury as a result of a car accident, you may be able to pursue additional compensation. 
The compensation available from a personal injury lawsuit differs from PIP coverage in a number of ways:
Personal injury lawsuits in Florida have no caps, or limits, to the amount of compensation that can be awarded
Personal injury lawsuits can provide compensation for 100 percent of medical expenses and lost wages
Personal injury lawsuits can provide compensation for non-economic damages, such as pain and suffering
After an accident, it is easy to feel overwhelmed, especially by all the above rules. But you can get free answers and affordable guidance when you turn to the right law firm. If you or a loved one has been injured in a car accident, there's no need to go it alone. 
The team at Gordon & Partners is here to explain and protect your rights. Contact us today at (855) 722-2552 for a free consultation to help you decide on your next steps.