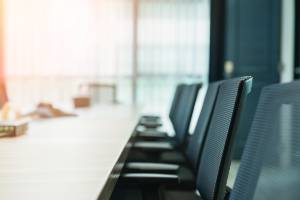 Depositions are an important part of the legal process and can be used to gather information about a case. A deposition is testimony taken under oath outside of a courtroom for discovery purposes. It is a question-and-answer session where the attorneys for both parties take turns answering questions. Generally, the questions asked are the same or kind of like questions that will be asked during trial.
The testimony you present during this process can either make or break your car accident case. That is why it is important to take depositions seriously and come fully prepared. With the help of an experienced attorney, you can go over the facts of the case and prepare yourself for answers.
Below, we discuss what you need to know before your deposition. Our firm is ready to review your claim and answer any questions you may have in a free consultation. There are zero upfront fees involved.
Review Relevant Documents
It is in your best interest to have an attorney help you prepare for your deposition. It is important to review all documentation relevant to the car accident. This includes the police report, your medical records, witness statements and anything else to refresh your memory of what happened.
Be ready to answer questions regarding your background, medical history, information about the car accident, injuries you claim were caused by the car accident and treatment you have undergone. Going over the facts of the case can put you in a better position when providing testimony at your deposition.
Before your deposition, your attorney will have likely filed a response to the other party's requests for information during the discovery process. The answers you provide during your deposition should be consistent with any supporting documentation or statements already submitted.
Practice Your Responses
Your attorney can help you practice your responses to questions asked during a deposition. You will want to make sure that the answers you provide are concise and to the point. This means your response should only be one or two sentences and not anything longer. Taking the time to organize your thoughts could make it less likely for you to volunteer unnecessary information that could harm your claim.
It is important to provide direct responses to questions. That way, you are not offering up anything the other party could try and use against you. Be prepared to also be questioned about anything. It is not uncommon for the other party's attorney to ask you some questions that are unrelated to the case and often quite personal. Unless you are advised to do otherwise, answer plainly and clearly.
Be Honest and Stick to the Facts
Be sure to answer any question as truthfully as possible. Being honest and simply sticking to the facts of the case will make it harder for the other party and his or her attorney to question your credibility.
Credibility is everything when it comes to car accident cases and trying to obtain fair compensation. At trial, if a judge or jury member thinks you are credible, they are likely to give weight to your testimony.
You also want to avoid saying something when your emotions are heightened. Certain questions during your deposition may be asked by the other party's attorney to elicit a negative response from you. It is important that you remain calm and take a deep breath in these situations before answering a question.
Avoid providing opinions or conclusions on the case and leave it for an expert witness to answer. Only provide answers about what you know. If you do not know the answer to a question, be honest and say, "I don't know" or "I don't remember." Your attorney may also object to questions you are being asked.
If you make an error and remember something later during your deposition, it is important to address the issue to have the error changed on record. You and your attorney could also look over the transcript at your deposition to make sure that nothing vital to the case was missed.
Know When to Stay Silent
Your attorney may advise that you remain silent and not answer a question unless specifically addressed. There may even be some questions your attorney wants you to avoid answering altogether.
The other party's attorney will want you to keep talking to gather as much information as possible to be used to dispute fault for the car accident and the extent of your injuries. If you offer more information than is needed, you may unknowingly be hindering your claim for compensation.
Be Detailed About Your Injuries
At your deposition, you will be asked questions about how your life has been impacted by the car accident. This includes the injuries you sustained and the medical treatments you have or are currently undergoing. The best way to answer these questions is by being as detailed as you can.
Many injury symptoms may not appear immediately after a car accident. You may still be healing and recovering from your injuries. There may be activities that you can no longer do without help or perform for as long as you could before. Be detailed about your injuries and refrain from exaggerating anything.
Call Our Firm for a Free Consultation
Need legal help after a car accident?
Reach out to a licensed auto accident attorney in West Palm Beach. Our firm has a proven track record, successfully obtaining millions in compensation on behalf of injured accident victims. We are here to help you achieve the best possible outcome via a settlement or verdict.
The initial consultation is free of charge and comes with no obligation to retain our services. We do not get paid unless you get paid. Our intake staff is available to take your call anytime, day or night.
Call 1 (855) 722-2552 to get started today.