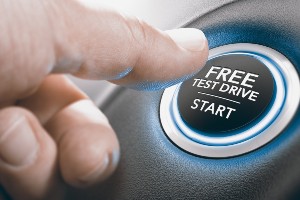 Most people want to try out a car they are thinking of buying. Vehicles are not cheap, so taking it out on the road first is a good way to get a feel for how it operates.
However, what if you get into a crash during a test drive? Does the dealership have insurance to cover the damages? Who could be held liable?
Read below to learn more about test-drive car crashes and who may be liable for costly medical bills and other losses.
At Gordon & Partners, you may greatly benefit from having an attorney on your side after being involved in a collision. We have decades of experience helping injury victims, including those involved in car crashes. Our firm has recovered millions for our clients, including a $13,500,000 recovery for injuries a man and his family suffered because of a defective auto part.
Contact our law office today to learn more about your legal options. We have answers to your legal questions, and there is no cost or risk for your initial case review. Our firm is available to take your call 24/7.
Request your FREE case review today. 1 (855) 722-2552
Which Insurance Policy Covers the Damages From a Test-Drive Crash?
In a crash that happens during a test drive, those involved may wonder how to file a claim and what insurance coverage may apply. There are many factors that help determine liability, including how the crash happened and who caused it.
Test Driver Caused the Crash
If you are the test driver and were at fault for the crash, then you are the liable party. Insurance follows the driver, not the car. If you were driving a rental vehicle, the outcome is much the same. In other words, if you caused the crash and damages resulted, your insurance would be liable for those losses.
Another Driver Involved in the Crash Was At Fault
If the other driver is the at-fault party, the dealership will have no claim against your insurance for any of the damages incurred. In that situation, any claims for compensation would be against the liability insurance of the at-fault driver. If that driver turns out to be uninsured, then the damages would fall to the dealership's fleet liability insurance.
When the Dealership May Be Responsible
Car dealerships in Florida must carry fleet insurance for all their vehicles. Typically, a test driver operating one of these vehicles is considered a covered driver under that policy. For a relatively minor collision, such as a fender bender with minimal damage, the dealership will likely cover the loss, no matter who was at fault. This is especially true if the dealership is trying to win the test driver's business.
For a more significant crash involving injuries and property damages, the dealership probably will not cover all the losses. In that situation, the dealership is more likely to seek reimbursement against the at-fault driver's liability insurance through a third-party claim.
If the test driver causes the crash, both the test driver and the dealership could end up paying. The injured victim may ultimately be able to claim compensation from both the test driver and the dealership's liability insurance.
Am I Liable for the Damages if I Signed a Waiver?
Liability waivers are common. Many dealerships make this a condition for anyone test driving their vehicles. You do not have to sign this document, and we strongly recommend against it. However, if you do sign a waiver, understand that you are accepting responsibility for any damages you cause while driving their vehicle.
Additionally, if you decide to sign the waiver despite the risks, be sure to check you have sufficient insurance protection.
How Can I Avoid Causing a Crash While Test Driving a Vehicle?
The last thing you want is to cause a crash while test driving a vehicle. Here are a few tips to help reduce the risk of a test-drive collision:
Get familiar with the vehicle before leaving the lot: Take a few minutes to notice where important vehicle gears, switches and controls are on the vehicle you test drive. Are the brakes spongy, requiring more pressure to stop? Does the steering wheel have a lot/a little play in it? Where are your turn signals, windshield wipers and other often-used controls?
Adhere to all traffic laws: It may be tempting to push the limit on speed while test driving a vehicle, however, it is a bad idea. Test driving does not give you any immunity from traffic violations. You can still get a ticket for speeding, driving too close to other vehicles, running a red light and more.
Drive defensively: People often think this means to drive like an elderly person who has become nervous to get behind the wheel. However, what it really means is to remain alert and focused on the road, without allowing other things to distracted you.
We also strongly recommend checking with your insurance company to confirm what coverage you do or do not have in the event of a test-drive car crash.
Test-Drive Car Crash? Call Our Trusted Law Firm for Help
Whether you are involved in a crash while test driving a vehicle or any other type of collision, it is always a good idea to seek legal help. Having an attorney on your side helps to ensure that your legal rights and best interests are protected.
Unsure if you have a claim? Many people are, which is why we offer a free, no-cost, no-obligation case review. Call our trusted law office 24/7 to request this free meeting and learn more about what we do. Our auto accident lawyers in West Palm Beach are experienced and ready to help.
Experienced Legal Help. Working for You. 1 (855) 722-2552