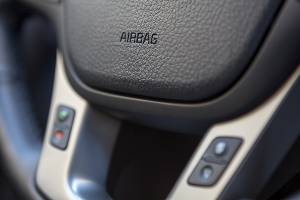 Airbags are intended to save lives in the event of a serious car crash, but sometimes they can cause significant injuries for drivers and passengers. These injuries often happen during airbag deployment or when an airbag fails to deploy. If you have sustained an injury from an airbag after a crash, you may have the right to seek compensation to help cover your medical bills and other related expenses.
A West Palm Beach vehicle accident attorney from our firm is here to help. An initial consultation will allow us to review your situation and discuss your available legal options. You will also have the opportunity to ask any questions you may have about the injury claims process at no cost to you.
Below, we discuss airbag injuries in greater detail and what it takes to recover compensation for these types of injuries. If you have a case, there are zero upfront fees to retain our services.
How Are Vehicle Airbags Supposed to Deploy?
Airbags play an important role in the safety of all occupants in a vehicle. They deploy in moderate to severe car crashes and may even deploy during some minor crashes. However, airbags are not designed to activate in every crash. Airbags are designed to help reduce head injuries by cushioning an occupant's head and neck before making an impact with any hard surface inside the vehicle.
Generally, the driver's airbags are located inside the steering wheel. The passenger's airbags are located inside the dashboard.
A vehicle may also have side airbags that are located inside of the seat. These airbags are designed to deploy and keep the driver and passenger from hitting their door in a crash.
Airbag deployment is based on signals received from a crash sensor in a vehicle. When the sensor is triggered, the airbag inflates and deploys. This deployment happens very fast, which is why the speed can help protect you in a crash but can also be dangerous and cause significant injuries.
How Deployment Can Cause Airbag Injuries in a Crash
Airbag injuries can happen when the airbag is faulty or the crash sensor has malfunctioned.
For instance, a vehicle's crash sensor may malfunction when:
The sensor fails to release the airbags upon impact
The sensor deploys the airbags without a crash happening
The sensor deploys the airbags too late after impact
The sensor fails to release the airbags when a crash is detected
If a vehicle's airbags deploy too late, it can cause severe injury due to how close the head or body of the driver or passenger is to the airbag. The closer you are to an airbag when it deploys, the more likely you will be hurt by the airbag. This is why it is important for the airbag to deploy promptly.
What Are the Most Common Types of Airbag Injuries?
The speed at which the airbag is deployed and the chemicals used in the device can all play a role in airbag-related injuries. Some of the most common injuries caused by airbag deployment include:
Eye injuries
Head injuries
Concussions
Neck injuries
Back injuries
Hearing loss
Facial injuries
Traumatic brain injuries
Broken bones
Internal bleeding
Recovering Compensation for an Airbag-Related Injury
If you sustained airbag injuries, you may be eligible to sue for compensation. A challenge associated with lawsuits arising from injuries caused by a malfunctioning airbag is determining the party or parties at fault. An attorney at our firm is ready to review the facts and assess who may be liable for your damages.
Potentially liable parties for your airbag-related injury may include:
The manufacturer of the airbag
The supplier of the airbag
If you took your vehicle to a dealer or auto body shop to have the airbag inspected and/or replaced and you sustained injuries when the airbag failed to deploy, you may have a legal claim against that party.
Your attorney may be able to help you seek compensation for the following damages:
Medical bills (past, present and future)
Lost wages from missing work due to your injuries
Rehabilitation expenses
Property damage costs (if applicable)
Scarring and disfigurement
Disability
Loss of enjoyment of life
Loss of consortium
It is important to save all invoices, receipts and documents so that your attorney can evaluate the cost of your damages. Your attorney can also help gather the evidence to support your side of the story and consult with engineers and other consultants about how the airbag malfunctioned.
Reach Out to an Experienced Attorney for Legal Help
At Gordon & Partners, we have recovered millions of dollars for our clients. We have represented many injured crash victims since 1993 and are ready to do the same for you.
You can discuss your claim with one of our attorneys during a free initial consultation with no obligation to move forward. If you have a viable case, there are zero upfront fees. We only get paid if you get paid.
Free Case Review 24/7. Ph: 1 (855) 722-2552.