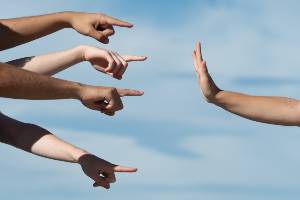 While no one sets out to cause a car crash, most crashes are the result of negligence. Common examples of negligence include speeding, driving while distracted, driving under the influence of drugs/alcohol or a wide variety of other careless actions.
Insurance companies are aware of this. However, they often place blame on car crash victims for things that are unrelated to the cause of the crash. Below, learn more about how an insurance company may try to wrongly assign fault to you and how you may be able to successfully dispute fault for a crash.
Our experienced West Palm Beach-based vehicle accident attorneys know how insurance companies think and the tactics they attempt to use to diminish or deny claims. The initial consultation is free of charge and comes with no obligation to hire our firm. We only get paid if we help you obtain a recovery.
Understanding Florida's Comparative Fault Law
Although Florida is a no-fault state, fault does matter in a car crash claim. The at-fault driver's insurance company will do whatever it takes to minimize its liability and avoid paying for your damages.
They may try to argue that you were at fault, or at least partially at fault, because of something you did or did not do before the crash. If the insurance company proves that a car crash victim shares some blame, that victim's claim may be devalued under Florida's comparative fault law.
This law does not bar compensation even if you are completely at fault for the crash. However, the amount of compensation that may be awarded will be reduced based on your percentage of fault.
For instance, say you are awarded $60,000 but you are found to be 40 percent at fault for the car crash. The value of your claim will be reduced by 40 percent, or $24,000. This means that you will be given a final award of $36,000. Other states do not allow you to recover compensation if your percentage of fault is greater than the at-fault driver's percentage of fault, regardless of how injured you are.
Reasons Insurance Companies May Assign Fault
After a car crash, your insurance company and the other party's insurance company will begin investigating to determine fault. The insurance company will try to collect statements from everyone involved, including any witnesses. They will also review photos of the crash scene.
Once the insurance company believes they know the cause of the crash, they will assign fault to one or more parties. Unfortunately, there are several reasons insurance companies may assign fault to car crash victims. These reasons include, but are not limited to the following:
Speeding
Distracted driving
Drowsy driving
Failing to yield the right of way
Running a red light or stop sign
Driving while impaired/intoxicated
These are examples of legitimate reasons fault may be assigned to a car accident victim. The insurance company would be required to show evidence to prove that a victim was negligent in some way.
Insurance companies may also assign fault for other reasons. These include:
Driving with an Expired License
Operating a vehicle with an expired driver's license is not only negligent but is also illegal. You could be fined for failing to renew your license before the expiration date. If more than six months have passed since your license expired, the penalties may include probation and possible jail time.
However, an expired driver's license is not related to the cause of the crash. An expired license is often the result of an honest mistake, which is why Florida gives drivers a grace period to renew their license.
If the insurance company attempts to use this as a reason to diminish or deny your claim, it is in your best interest to consult with an attorney about your rights and available legal options.
Receiving a Traffic Ticket Unrelated to the Crash
A traffic ticket can affect a car crash claim depending on the type of ticket issued. For instance, if you were rear-ended and cited for a broken taillight, that may be a reason to diminish or deny your claim.
A past driving conviction, no matter how minor, could be used against you by the insurance company if you are attempting to pursue a car accident settlement or lawsuit. It could impact the amount of compensation you may be able to recover to help cover your injuries and other damages.
Not Wearing a Seat Belt
Florida law states that it is illegal to operate a motor vehicle without wearing a seat belt. All front seat passengers and all minor passengers must also wear seat belts when in a motor vehicle.
The insurance company may try to minimize the amount of your car accident settlement by claiming that you suffered more severe injuries due to your failure to wear a seat belt. Although they may try to place full or partial blame on you for the crash, you may still be eligible to recover compensation.
How You Could Dispute Fault After a Car Crash
If the insurance company is wrongly blaming you for a car crash that you did not cause, there are ways that you could dispute fault. An attorney at our firm is ready to help you by:
Conducting a detailed investigation
Collecting evidence that supports your version of events
Settling fault disputes with the insurance company
Meeting important deadlines
An attorney can help support your car crash claim in numerous ways while you focus on your recovery. This includes contacting the insurance company on your behalf to dispute their findings.
For instance, your attorney could help you draft a letter that includes the specific information you are disputing in addition to evidence that proves exactly why the insurance company is wrong.
Additionally, you have the right to investigate the facts and correct any errors found in the police report. If you are disputing fault, your attorney could help you write down your own version of events. He or she may even be able to help you make an appeal if you received an unjustified traffic ticket or citation.
Gordon & Partners is Ready to Offer Legal Help. Contact Us
At Gordon & Partners, we know the tactics insurance companies may try to use to unfairly reduce your claim. We are prepared to fight for the maximum compensation possible. To date, we have recovered millions of dollars in compensation on behalf of our clients, including car crash victims.
An initial consultation comes at no cost, risk or obligation to you. If you have a viable claim and decide to have our firm represent you, there are zero upfront fees. We do not get paid unless you get paid.
Call us today to learn more: 1 (855) 722-2552